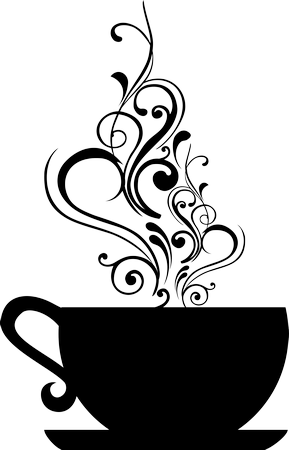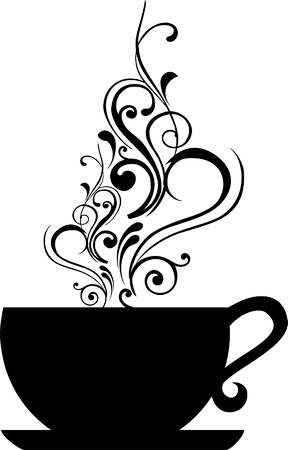 ......what a day it's been"...
...daily updates in Tee's World...
In my life......
This is my blog, where I write about the daily events in my life. Things I've been doing, how my health is, places I've been, etc. It includes lots of pictures, but in particular "Picture of the day", which is an idea I pinched from a friend Gemma - with her permission. Gemma does a similar thing on Facebook and I love seeing her picture of the day and reading about what her and her family have been up to.
I add updates to my garden, my house, anything creative I've been doing, and lots of other general stuff. I hope you enjoy reading!
You will always find the most recent day's blog at the top of this page, and will need to scroll down if you want to see previous posts.
However, if you would like to start at 1st May 2021, and then work your way up to the most recent post, please click here.
Posts from August 2020 (when I started the blog off) through to April 2021 have all been archived to separate pages. I'll be archiving each completed month as I go along, with the links to the pages listed just underneath here. This is to keep the main blog page clutter free and for it to load more quickly.
Saturday 9th October 2021
October is Lupus Awareness Month, and each day in my blog I'm putting a little something about living with Lupus - to raise awareness.
Here is today's snippet......
Back in April of this year I made the decision to stop taking pain killers. They weren't doing very much for the pain anyway, and the side effects were horrible.
All pain killers make me tired and just add to the fatigue I already experience. They also make me feel a bit 'spaced out', but not in a good way, and this adds to the brain fog I experience. Ibuprofen, which is the main one I was using for my joints, gives me dreadful heartburn and I am convinced that they have caused some damage to my oesophagus and/or stomach lining. Anything with codeine in it makes me nauseous.
Also, I don't want to be in the position where I become addicted to pain killers, or where they stop working, so I take stronger ones, and so on. That's just a vicious circle and a slippery slope down - a road which I am not prepared to travel.
So after much consideration, I decided that enough was enough, and no more! I'd already started looking at other ways to manage pain anyway, so I've been concentrating on those.
More about pain management tomorrow!
Elton John is my featured musician for October. ♫ "... You gotta wade into the water ... " ♫ my chosen song word snippet for today is taken from this Elton John song!
Friday 8th October 2021
October is Lupus Awareness Month, and each day in my blog I'm putting a little something about living with Lupus - to raise awareness.
Here is today's snippet......
The dryness I have referred to in my last few posts is due to a condition known as Sjogren's Syndrome. Sjogren's Syndrome can be a stand-alone condition, but it can also be a secondary condition, caused by some autoimmune conditions.
I found an article about Sjogren's Syndrome, by the Lupus Foundation Of America. Please click here if you would like to read it and learn more about the condition and how it affects those who suffer from it. (Opens in a new window).
More tomorrow, thank you for reading!
Elton John is my featured musician for October. ♫ "... Well, I read some books ... " ♫ my chosen song word snippet for today is taken from this Elton John song!
Tuesday 5th October 2021
October is Lupus Awareness Month, and each day in my blog I'm putting a little something about living with Lupus - to raise awareness.
Here is today's snippet......
One symptom of Lupus is dryness - dry skin, hair, mouth, nose, throat, etc. I need to use lots and lots of moisturiser for my thirsty skin, and I drink lots of water each day (not including the water I have in my tea, which is also lots!).
More tomorrow, thank you for reading!
Elton John is my featured musician for October. ♫ "... This is my house ... " ♫ my chosen song word snippet for today is taken from this Elton John song!
Sunday 3rd October 2021
Off to watch some T.V. now. We're currently working our way through "Downton Abbey". Bob has watched some of them before, but for me it is a totally new experience, since up until a few days ago, I hadn't seen even one episode!
I know it has a great following, but I never got into it at the same time as everyone else. Now I'm finding out what all the fuss was about, and I have to say - so far, so good!
I wish whoever is reading this a very happy, healthy and safe week ahead. Toodlepip!
Friday 1st October 2021
I'm off to put together some orgone accumulators now. I've had a few requests for them.
Then I think it will be a hot, bubbly bath and then bed for an early-ish night, and to read my book.
I wish whoever is reading this a very happy, healthy and safe weekend, and I hope it doesn't fly by too quickly for you. Night night!
Sunday 26th September 2021
I didn't go up to Craig-y-Nos Country Park today for my usual walk with Jackie, Ollie & Amber, and to spend the day with my Lovely Man, crafting in the sunshine and lovely surroundings. Also, my Lovely Man hasn't come down here this evening, which was the plan. We are currently caught in a 'petrol shortage' crisis, so we both decided that we should preserve the petrol we have in our cars, for getting back and fore to work, and for hopefully a day out on Day Off (Wednesday).
So I've spent the day pottering around at home. I've made a lemon drizzle cake and currently have a vegan Victoria sponge in the oven. I've never made a vegan cake before, so I'm hoping it will be nice. I used my new gadget to mix it - a hand blender. If the wonderful smell coming from my kitchen at the moment is anything to go by, it should be delicious!
Right, I'm off to check it now, and hopefully I'll be able to try some tonight. I haven't yet watched last week's first episode of this series of "The Great British Bake Off" so my plan is a late night viewing with some cake indulgence! Tea and kitty cwtches thrown in for good measure of course.
I wish whoever is reading this a very happy, healthy and safe week ahead. Doesn't Weekend fly by? Toodlepip!
Saturday 25th September 2021
Today has been a good day for me. My self-esteem has been pretty low for some time, for one reason and another....a lot of hang-ups from my childhood, teenage years, and into adulthood....an encounter with a toxic, damaging person some time ago left me reeling and running for cover. I've had a lot of years when I've been very unkind to myself with negative self-talk and other stuff which is no good whatsoever for a person's well being.
However, this is changing - I am waking up to how I treat myself, and how I've allowed others to treat me, and I'm getting less tolerant of crap, and being a little more discerning about who I spend my time with. My Lovely Man is quite fundamental in this change. He is kind, caring, considerate, understanding, calm, and patient. He has taught me so much over the last two-and-a-half years. I cannot put into words what a difference meeting him has made in my life. His friends too - Bob has lovely friends, which are now also my friends. They are lovely people, and I'm so glad to have met them, to know them, and to spend time with them.
It's a slow process, and I have such a long way to go, but I've also come a long way, and something good is working! Today I felt good! I recently had my hair professionally cut for the first time in years, and it's made such a difference to how I'm feeling about myself. This morning I wore clothes I feel good in, I put some eyeliner and mascara on, and found a bright bag and a lovely bangle which hasn't seen the light of day for some time. Little things, but they made a difference. I went out with confidence and a feeling of being 'good enough'. Believe me, this is rare!
I don't open up about such things often, and to very few people....and this is the first time ever that I've gone public with such deep feelings and insecurities....but I figure that if you've taken the time to come to my website, and navigate it, and read my blog....getting this far, then it's only fair that you have a glimpse of the woman behind the blog and what she experiences on a daily basis.
Tomorrow may be different. I may wake up feeling rubbish....that I'm not 'good enough' and need to try harder.....but if that happens, then I can look back at today and know that today was good, and positive, and a small step forward......and I can take some inspiration from that maybe.
In the meantime, there are so many good things on the horizon to look forward to. I go down to three days in work from the beginning of October. I love my job - I love what I do. I love that I get to do one of my passions (sewing) for a living. I love that I get to work with beautiful dresses, fabrics, and all that it entails. I love that I get to be creative for a living. However, I've also got to the point in my life where I need to take time out. For my health - living with Lupus every day takes it's toll on my body and my mind. For my mental health - I need time away in quiet and solitude. For my home - circumstances over the years have dictated that I've never had that 'normal' home existence, and I now need to spend time on my home, continuing with the decorating of it and making it a home I love. For my relationships - quality time with my Lovely Man, the opportunity to go and spend more time with my Gowjus Girl, time to see the rest of my family and to spend time with close friends. For my garden - to continue to make it into a peaceful haven, and an extension of my home. It's all so very much needed.
There are also other plans - lots of creative stuff I want to be doing, which I won't go into now - just watch this space!
If you're reading this - if you regularly read it, or if you're a 'newbie', whatever......thank you for doing so. Thank you, and welcome to Tee's World. I hope you'll stick around and want to read more. I have so much more to write!
Right - I'm off to do something productive now. I hope whoever is reading this is having a fab weekend. Thank you for reading!
Friday 24th September 2021
Today was a productive day at work. I'll be sharing what I've been doing over the last few days at work in a post on my creative page sometime soon. Today was also another day when I had only mild-moderate pain. I'm clearly doing something right, which is fab. I shall simply continue in the vein I'm in!
Off to have some dinner now - a home made pie, made with plant-based 'beef' pieces, lots of onions and some mushrooms......and a very rich gravy, courtesy of a Colman's beef casserole mix. The Colman's mixes are a Godsend to me on week nights, when I want to make a healthy, home made meal, but am too tired to do the whole thing from scratch.
Thursday 23rd September 2021
Healthwise, today was a good one. The pains in my shoulders and arms have mainly gone now, and I had another day with only mild pain in my coccyx. I have had a couple of small bouts of fatigue, and by the end of the working day the last thing I felt like doing was going shopping. However, there were things we needed, and so it had to be done.
Since getting home and having a cuppa though, my energy levels have been pretty good. We've had dinner - a delicious home cooked mushroom carbonara, with some "Vivera Plant Bacon" chucked in. Yummy. Now I'm off for a bath, and then some T.V. before bed. We're currently watching "The Bridges Of Madison County" - one of my favourite films of all time!
Friday tomorrow, and ever nearer to Weekend! Yaay.
Wednesday 22nd September 2021
All in all it was a lovely day....fab company, beautiful scenery, yummy foods, a spinning wheel for the collection, great bargains, quality time together.....what's not to love?
Back to work tomorrow....but for now, I'm off to bed for some zeds!
Tuesday 21st September 2021
Monday 20th September 2021
I got home from work feeling really tired. I've had food, and now I'm off for a snooze, when no doubt I'll be joined by a cwtchy kitty! I had intended to get some stuff done, but it can all wait. Night night!
Sunday 19th September 2021
The sun came out just before lunch and the day got lovelier and lovelier! So I spent some time crafting in the autumn sunshine. Such good therapy for the soul!
I'm off to make some dinner now, and then it'll be a relaxed evening before hopefully a good night's sleep.
I wish anyone who's reading this a very happy, healthy and safe week ahead.
Thursday 12th August 2021
Today was another lovely day. It was also a very, very happy day, because I had some fabulous news.
Just as we were getting ready to set off, I had a telephone call from the Royal Orthopaedic Hospital in Birmingham. They were ringing to give me the result of my recent biopsy.
The lump at the base of my spine is NOT cancer. It is an epidermoid cyst - benign. They said that there will be some kind of treatment plan, and asked if I would like to remain under their care in Birmingham, or to be referred back to Wales. I opted for the latter, since it will be more convenient for hospital appointments. I was told that they would send a referral to the South Wales team and I would hear from them in due course.
I cannot put into words how relieved and happy I am. I have to be honest - I did think I was going to get bad news, that it was cancerous, so this is just wonderful. I cried with joy when I got the news.
As you can imagine, this made our day our together even more joyous, since we had two things to celebrate - a birthday and wonderful news!
Home now, and very tired, so I'm off to bed. After all the walking and driving my joints are shouting at me, as is my coccyx. I think my orgone accumulator will be getting lots of use overnight!
Wednesday 11th August 2021
Today was such a lovely day. The journey, company, location, surroundings and atmosphere were all fab, and the rain kept off. I've used the orgone accumulator today for my lower back, which is still playing up, and it's really helped with the pain. We're back home now for a bit of T.V. before bed. I should be back to work tomorrow, but I have another day off. I'ts Bob's birthday on Friday, but he's working, so we're having a birthday day out to Pembrokeshire tomorrow.
Tuesday 10th August 2021
It's Day Off tomorrow, and we're off to Hay-on-Wye for a bit of a day out. Bob has a PAT testing job there, and I'm going to entertain Ollie whilst he does that. However, I'm sure there will be an opportunity for at least a bit of charity shop browsing, coffee, and a general look around the town.
Monday 9th August 2021
On a better note, I've been using the orgone accumulator today on the pain in my lumbar region, and it is so much better. This little device just amazes me!
Sunday 8th August 2021
I hope whoever is reading this has had a fab weekend, and I wish you a very happy, healthy and safe week ahead.
Saturday 7th August 2021
Friday 6th August 2021
Thursday 5th August 2021
Wednesday 4th August 2021
Tuesday 3rd August 2021
Monday 2nd August 2021
Sunday 1st August 2021
When I was at Craig-y-Nos, Bob gave me six envelopes, each filled with steel wool. A strange sort of gift you may think! Well, I suppose it might be strange to some, but for me it's something I want to try out. I'd mentioned it to him last night on the telephone and asked him if he would put something together for me.
I've recently been reading about the work of Wilhelm Reich (an Austrian doctor of medicine and psychoanalyst) and particularly his ideas about orgone energy (also known as chi or life energy)and the effect it can have on the human body, especially in relation to pain and disease. This is something which Bob has been interested in for some time and we have discussed it now and then, so it's been at the back of my mind.
Earlier in the week I was chatting to Julie in work about it, and it reminded me that it might be a good idea to try it out for the joint pain I suffer on a regular basis - particularly since I've decided to stop taking any kind of prescribed or over-the-counter pain killers. This is because I've found that such things are no longer working to actually stop (or even reduce) pain, as well as the fact that they all have side effects and potential long-term use problems, and I simply do not want to go down that road. I don't want to be in a position where I need stronger and stronger pain killers, or become addicted, or any other adverse problems.
I've therefore been looking at alternative methods of pain control, such as applying heat/cold, using natural anti-inflammatories such as ginger and turmeric, gentle exercising (keeping mobile is really important I think), distraction of my mind via music, craft activities, or mental imagery (so that I'm not focusing on the pain), etc.
I decided that I need an Orgone Accumulator in my life! This is basically what the envelopes and steel wool are.
In very basic terms, an orgone accumulator is made up of alternating layers of organic materials (to attract the energy) and metallic materials (to radiate the energy), which is believed to have a healthy effect on blood and body tissue by improving the flow of life-energy and by releasing energy-blocks. It is believed that by applying an orgone accumulator to an area of pain, the pain can be reduced and even eliminated.
Saturday 31st July 2021
Friday 30th July 2021
Thursday 29th July 2021
Wednesday 28th July 2021
Tuesday 27th July 2021
Monday 26th July 2021
Sunday 25th July 2021
Saturday 24th July 2021
Friday 23rd July 2021
Thursday 22nd July 2021
Wednesday 21st July 2021
Tuesday 20th July 2021
Monday 19th July 2021
Sunday 18th July 2021
Saturday 17th July 2021
Friday 16th July 2021
Thursday 15th July 2021
Wednesday 14th July 2021
Tuesday 13th July 2021
Monday 12th July 2021
Sunday 11th July 2021
Saturday 10th July 2021
Friday 9th July 2021
Thursday 8th July 2021
Wednesday 7th July 2021
Tuesday 6th July 2021
Monday 5th July 2021
Sunday 4th July 2021
Saturday 3rd July 2021
Friday 2nd July 2021
Thursday 1st July 2021
Wednesday 30th June 2021
Tuesday 29th June 2021
Monday 28th June 2021
Sunday 27th June 2021
Saturday 26th June 2021
Friday 25th June 2021
Thursday 24th June 2021
Wednesday 23rd June 2021
Tuesday 22nd June 2021
Monday 21st June 2021
Sunday 20th June 2021
Saturday 19th June 2021
Friday 18th June 2021
Thursday 17th June 2021
Wednesday 16th June 2021
Tuesday 15th June 2021
Monday 14th June 2021
Sunday 13th June 2021
Saturday 12th June 2021
Friday 11th June 2021
Thursday 10th June 2021
Wednesday 9th June 2021
Tuesday 8th June 2021
Monday 7th June 2021
Sunday 6th June 2021
Saturday 5th June 2021
Friday 4th June 2021
Thursday 3rd June 2021
Wednesday 2nd June 2021
Tuesday 1st June 2021
Monday 31st May 2021
Sunday 30th May 2021
Saturday 29th May 2021
Friday 28th May 2021
Thursday 27th May 2021
Wednesday 26th May 2021
Tuesday 25th May 2021
Monday 24th May 2021
Sunday 23rd May 2021
Saturday 22nd May 2021
Friday 21st May 2021
Thursday 20th May 2021
Wednesday 19th May 2021
Tuesday 18th May 2021
Monday 17th May 2021
Sunday 16th May 2021
Saturday 15th May 2021
Friday 14th May 2021
Thursday 13th May 2021
Wednesday 12th May 2021
Tuesday 11th May 2021
Monday 10th May 2021
Sunday 9th May 2021
Saturday 8th May 2021
Friday 7th May 2021
Thursday 6th May 2021
Wednesday 5th May 2021
Tuesday 4th May 2021
Monday 3rd May 2021
Sunday 2nd May 2021
Saturday 1st May 2021