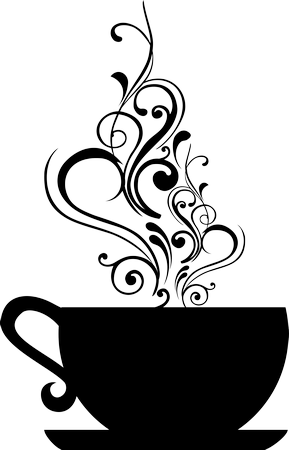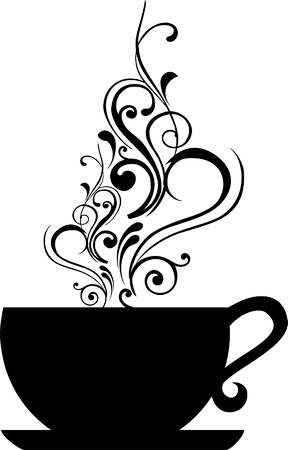 ......what a day it's been"...
...daily updates in Tee's World...
In my life......
This is my blog, where I write about the daily events in my life. Things I've been doing, how my health is, places I've been, etc. It includes lots of pictures, but in particular "Picture of the day", which is an idea I pinched from a friend Gemma - with her permission. Gemma does a similar thing on Facebook and I love seeing her picture of the day and reading about what her and her family have been up to.
I add updates to my garden, my house, anything creative I've been doing, and lots of other general stuff. I hope you enjoy reading!
You will always find the most recent day's blog at the top of this page, and will need to scroll down if you want to see previous posts.
However, if you would like to start at 1st May 2021, and then work your way up to the most recent post, please click here.
Posts from August 2020 (when I started the blog off) through to April 2021 have all been archived to separate pages. I'll be archiving each completed month as I go along, with the links to the pages listed just underneath here. This is to keep the main blog page clutter free and for it to load more quickly.
Sunday 19th September 2021
The sun came out just before lunch and the day got lovelier and lovelier! So I spent some time crafting in the autumn sunshine. Such good therapy for the soul!
I'm off to make some dinner now, and then it'll be a relaxed evening before hopefully a good night's sleep.
I wish anyone who's reading this a very happy, healthy and safe week ahead.
Sunday 8th August 2021
I hope whoever is reading this has had a fab weekend, and I wish you a very happy, healthy and safe week ahead.
Saturday 7th August 2021
Friday 6th August 2021
Thursday 5th August 2021
Wednesday 4th August 2021
Tuesday 3rd August 2021
Monday 2nd August 2021
Sunday 1st August 2021
When I was at Craig-y-Nos, Bob gave me six envelopes, each filled with steel wool. A strange sort of gift you may think! Well, I suppose it might be strange to some, but for me it's something I want to try out. I'd mentioned it to him last night on the telephone and asked him if he would put something together for me.
I've recently been reading about the work of Wilhelm Reich (an Austrian doctor of medicine and psychoanalyst) and particularly his ideas about orgone energy (also known as chi or life energy)and the effect it can have on the human body, especially in relation to pain and disease. This is something which Bob has been interested in for some time and we have discussed it now and then, so it's been at the back of my mind.
Earlier in the week I was chatting to Julie in work about it, and it reminded me that it might be a good idea to try it out for the joint pain I suffer on a regular basis - particularly since I've decided to stop taking any kind of prescribed or over-the-counter pain killers. This is because I've found that such things are no longer working to actually stop (or even reduce) pain, as well as the fact that they all have side effects and potential long-term use problems, and I simply do not want to go down that road. I don't want to be in a position where I need stronger and stronger pain killers, or become addicted, or any other adverse problems.
I've therefore been looking at alternative methods of pain control, such as applying heat/cold, using natural anti-inflammatories such as ginger and turmeric, gentle exercising (keeping mobile is really important I think), distraction of my mind via music, craft activities, or mental imagery (so that I'm not focusing on the pain), etc.
I decided that I need an Orgone Accumulator in my life! This is basically what the envelopes and steel wool are.
In very basic terms, an orgone accumulator is made up of alternating layers of organic materials (to attract the energy) and metallic materials (to radiate the energy), which is believed to have a healthy effect on blood and body tissue by improving the flow of life-energy and by releasing energy-blocks. It is believed that by applying an orgone accumulator to an area of pain, the pain can be reduced and even eliminated.
Saturday 31st July 2021
Friday 30th July 2021
Thursday 29th July 2021
Wednesday 28th July 2021
Tuesday 27th July 2021
Monday 26th July 2021
Sunday 25th July 2021
Saturday 24th July 2021
Friday 23rd July 2021
Thursday 22nd July 2021
Wednesday 21st July 2021
Tuesday 20th July 2021
Monday 19th July 2021
Sunday 18th July 2021
Saturday 17th July 2021
Friday 16th July 2021
Thursday 15th July 2021
Wednesday 14th July 2021
Tuesday 13th July 2021
Monday 12th July 2021
Sunday 11th July 2021
Saturday 10th July 2021
Friday 9th July 2021
Thursday 8th July 2021
Wednesday 7th July 2021
Tuesday 6th July 2021
Monday 5th July 2021
Sunday 4th July 2021
Saturday 3rd July 2021
Friday 2nd July 2021
Thursday 1st July 2021
Wednesday 30th June 2021
Tuesday 29th June 2021
Monday 28th June 2021
Sunday 27th June 2021
Saturday 26th June 2021
Friday 25th June 2021
Thursday 24th June 2021
Wednesday 23rd June 2021
Tuesday 22nd June 2021
Monday 21st June 2021
Sunday 20th June 2021
Saturday 19th June 2021
Friday 18th June 2021
Thursday 17th June 2021
Wednesday 16th June 2021
Tuesday 15th June 2021
Monday 14th June 2021
Sunday 13th June 2021
Saturday 12th June 2021
Friday 11th June 2021
Thursday 10th June 2021
Wednesday 9th June 2021
Tuesday 8th June 2021
Monday 7th June 2021
Sunday 6th June 2021
Saturday 5th June 2021
Friday 4th June 2021
Thursday 3rd June 2021
Wednesday 2nd June 2021
Tuesday 1st June 2021
Monday 31st May 2021
Sunday 30th May 2021
Saturday 29th May 2021
Friday 28th May 2021
Thursday 27th May 2021
Wednesday 26th May 2021
Tuesday 25th May 2021
Monday 24th May 2021
Sunday 23rd May 2021
Saturday 22nd May 2021
Friday 21st May 2021
Thursday 20th May 2021
Wednesday 19th May 2021
Tuesday 18th May 2021
Monday 17th May 2021
Sunday 16th May 2021
Saturday 15th May 2021
Friday 14th May 2021
Thursday 13th May 2021
Wednesday 12th May 2021
Tuesday 11th May 2021
Monday 10th May 2021
Sunday 9th May 2021
Saturday 8th May 2021
Friday 7th May 2021
Thursday 6th May 2021
Wednesday 5th May 2021
Tuesday 4th May 2021
Monday 3rd May 2021
Sunday 2nd May 2021
Saturday 1st May 2021