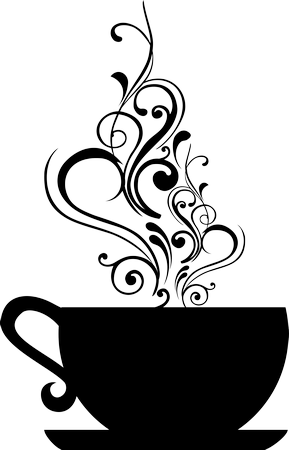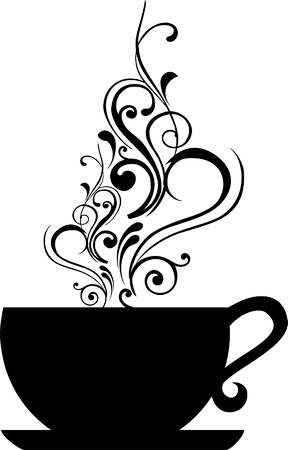 ......what a day it's been"...
...daily updates in Tee's World...
In my life......
This is my blog, where I write about the daily events in my life. Things I've been doing, how my health is, places I've been, etc. It includes lots of pictures, but in particular "Picture of the day", which is an idea I pinched from a friend Gemma - with her permission. Gemma does a similar thing on Facebook and I love seeing her picture of the day and reading about what her and her family have been up to.
You will always find the most recent day's blog at the top of this page, and will need to scroll down if you want to see previous posts. I add updates to my garden, my house, anything creative I've been doing, and lots of other general stuff. I hope you enjoy reading!
Saturday 27th February 2021
Friday 26th February 2021
Thursday 25th February 2021
Wednesday 24th February 2021
Tuesday 23rd February 2021
Monday 22nd February 2021
Sunday 21st February 2021
Saturday 20th February 2021
Friday 19th February 2021
Thursday 18th February 2021
Wednesday 17th February 2021
Tuesday 16th February 2021
Monday 15th February 2021
Sunday 14th February 2021
Saturday 13th February 2021
Friday 12th February 2021
Thursday 11th February 2021
Wednesday 10th February 2021
Tuesday 9th February 2021
Monday 8th February 2021
Sunday 7th February 2021
Saturday 6th February 2021
friday 5th February 2021
Thursday 4th February 2021
Wednesday 3rd February 2021
Tuesday 2nd February 2021
Monday 1st February 2021
Sunday 31st January 2021
Saturday 30th January 2021
Friday 29th January 2021
Thursday 28th January 2021
Wednesday 27th January 2021
Tuesday 26th January 2021
Monday 25th January 2021
Sunday 24th January 2021
Saturday 23rd January 2021
Friday 22nd January 2021
So here we are at the end of another working week. It's been a mixed one, health-wise, with lots of energy on some days, and not so much on others......ditto joint pain. My resident headache has been pretty awful for the past few days, but it does seem to be a little better this evening.
I'm looking forward to Weekend with my Lovely Man, Ollie, and the kitties......to being creative & productive ......to spending some time in the fresh air......to catching up on some T.V.......to finishing the Peter May book I'm currently reading, and starting the next one......and to chatting to my Gowjus Girl at some point - probably Sunday, which happens to be her birthday!
Bob's table top loom turned up today, and he is currently busy putting it all together. I'm looking forward to seeing him getting stuck into the weaving. I think this home may be a hive of activity over the next couple of days!
I wish whoever is reading this a very happy, healthy and safe weekend.
Thursday 21st January 2021
Wednesday 20th January 2021
Tuesday 19th January 2021
Monday 18th January 2021
Sunday 17th January 2021
Saturday 16th January 2021
Friday 15th January 2021
Thursday 14th January 2021
Wednesday 13th January 2021
Tuesday 12th January 2021
Monday 11th January 2021
Sunday 10th January 2021
Saturday 9th January 2021
Friday 8th January 2021
Thursday 7th January 2021
Wednesday 6th January 2021
Tuesday 5th January 2021
Monday 4th January 2021
It's been a mixed kind of day. Back to work this morning after twelve days off for the Christmas break. I thought having to get up early would be a major problem, but it wasn't so bad.
Sunday 3rd January 2021
The beach was actually quite busy today - quite a few people walking their dogs - Ollie had great fun chasing and catching balls belonging to other pooches - and a couple of families. Obviously also enjoying the lovely cold but crisp and bright Winter day, and maybe - like us - making the most of the last few hours before returning to the 'rat race'.
Saturday 2nd January 2021
I did ponder on getting a new replacement, but the modern ones all look a bit flimsy to me. My Lovely Man saw this vintage one on Ebay and bought it for me! I'm so chuffed. It's in great condition, and looks as if it hasn't been used very much. I am going to love baking cakes even more now! I've set it up in a corner of my kitchen and it's ready to go!
Friday 1st January 2021
There was nothing for it but to give him a bath when we got in, and as you can see from his grumpy chops, it wasn't what he wanted to be doing! Haha. Never mind Ollie, it's done now, and you smell gowjus!
Thursday 31st December 2020
In spite of all this for me, there have probably been more positives than negatives. My Lovely Man worked hard to give me back my garden, so that I can make it into the garden that I truly want. I also did quite a lot of stuff in my house - reclaiming rooms which had been given over to junk and making functional spaces out of them. I am actually now at the stage for the first time ever in my life, that I truly love my home, and am enjoying working on it to make it a home which I will continue to love, and feel that I belong here.
I wish whoever is reading this a very Happy New Year. I hope that 2021 brings you lots of love, joy, peace, good health, and the fulfilment of your hopes and dreams.
Wednesday 30th December 2020
Earlier this year, I opened the box, and decided to get back into the creative writing. I started by resurrecting a fairy story which I had written for my daughter, and which you can read/listen to by clicking here if you would like to.
Today I decided to check out that book! There are five complete chapters, and I feel it does have the foundations of a fairly decent novel, so one of my projects for 2021 will be to work on it, probably rewrite quite a lot of it, and try to turn it into something decent to read!
Tuesday 29th December 2020
Monday 28th December 2020
My next small target is to lose another five pounds by 25th January - an average of about a pound a week, which I think is a nice, steady loss.
Sunday 27th December 2020
Saturday 26th December 2020
Friday 25th December 2020
In fairness, they were exactly as described on the box. Well done Tesco.
We're going to watch the last episode of the second series of "The Bridge" now. I really love this programme, and am looking forward to seeing series 3 and 4.
I wish whoever is reading this a very happy, peaceful, blessed, healthy and safe Christmas. I hope you've enjoyed your day in whatever way you've chosen, and if circumstances have dictated that you've had to adapt it, then I hope you have had some joy from it.
It's been quite a different one for me. I am a practising Christian and Christmas Day is obviously very special for me. Bob is an Atheist and doesn't actually acknowledge or celebrate Christmas. We have a healthy respect for each other's beliefs, and we've shared the day, each with our own thoughts and beliefs, whilst enjoying quality time and lovely food with each other.
Also, this year is the first Christmas Day in my 55 years that I haven't seen a member of my birth family, and the first time in Lydia's 28 years that she and I have not been together for Christmas. That's hard, I will admit, but obviously it is far more important to be safe, so that we can spend subsequent Christmases together.
I have spoken on the telephone to my Gowjus Girl twice today though, and we did try to Skype this evening, which went a bit pear-shaped, but at least I got to see her lovely face, even if it was only for a few minutes!
I also spoke to one of my brothers, and texted my other brother and my sister.
I'd love to see your feedback!
please click here if you would like to comment on this blog entry via my Facebook page.
Thursday 24th December 2020
I did manage to get this nice silhouette picture of the trees, with the last remaining rays of the sun after she had set, in the background.
It's quite late now, but nobody's chasing for an early start in the morning, so we're going to watch an episode of "The Bridge" before bed. We're only a couple of episodes from the end of series two now, and it's getting exciting!
I'd love to see your feedback!
please click here if you would like to comment on this blog entry via my Facebook page.
Wednesday 23rd December 2020