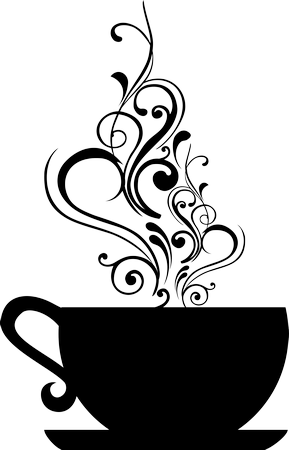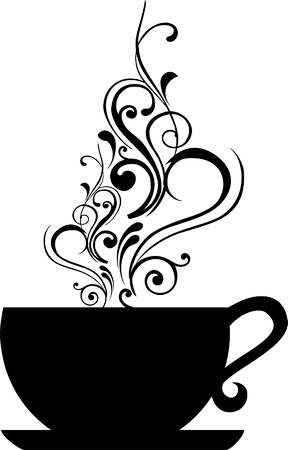 ......what a day it's been"...
...daily updates in Tee's World...
In my life......
This is my blog, where I write about the daily events in my life. Things I've been doing, how my health is, places I've been, etc. It includes lots of pictures, but in particular "Picture of the day", which is an idea I pinched from a friend Gemma - with her permission. Gemma used to do a similar thing on Facebook and I used to really enjoy seeing her picture of the day and reading about what her and her family had been up to.
I add updates to my garden, my house, anything creative I've been doing, and lots of other general stuff. I hope you enjoy reading!
You will always find the most recent day's blog at the top of this page, and will need to scroll down if you want to see previous posts.
However, if you would like to start at 1st July 2022, and then work your way up to the most recent post, please click here.
For health and various other reasons, I got a bit behind with my blog from the end of last year, and there are gaps in some of the months for last year from the summer onwards, so I'm catching up with those things as and when I have time.
Posts from August 2020 (when I started the blog off) through to May 2021 have been archived to separate pages, each of which is accessible by using the links below. I'm in the process of archiving pages from June 2021 until June 2022, which I'll be doing bit by bit as the days go on. I'll also be archiving each completed month as I go along from now on, again with the links to the pages listed below. This is to keep the main blog page clutter free and for it to load more quickly.
Monday 1st August 2022
Sunday 31st July 2022
Saturday 30th July 2022
Friday 29th July 2022
Thursday 28th July 2022
Wednesday 27th July 2022
Tuesday 26th July 2022
Monday 25th July 2022
Sunday 24th July 2022
Saturday 23rd July 2022
Friday 22nd July 2022
Thursday 21st July 2022
Wednesday 20th July 2022
Tuesday 19th July 2022
Monday 18th July 2022
Sunday 17th July 2022
Saturday 16th July 2022
Friday 15th July 2022
Thursday 14th July 2022
Wednesday 13th July 2022
Tuesday 12th July 2022
Monday 11th July 2022
Sunday 10th July 2022
Saturday 9th July 2022
Friday 8th July 2022
Friday 1st July to Thursday 7th July 2022

Picture of the day...... ♫ "... 7 Days ... " ♫

July has got off to a mixed start.

Bob and I have been poorly with Covid over the last couple of weeks. It hit Bob much worse than me - he was much more ill and the virus hung around longer with him than it did with me. We're both testing negative now though, which is fab.

I'm feeling much better, although I'm really tired and have hurty joints. Bob didn't start feeling (or looking) any better until a couple of days ago, but he is on the mend now.

In spite of feeling not up to par, I have been managing to get a bit of sewing done for Fairy Cwtch, as you can see from this picture which shows some lovely daisy-themed bunting in progress......

......and here is the finished bunting.

I'm basically in the process of making up some stock items for Fairy Cwtch.

It's a bit hit and miss, because I'm not quite sure at this point what will sell and what won't, so I'm making up samples, which I can either sell as they are, or make repeats as orders.

I've also, for the first time in quite a while, picked up my crochet hook, and worked on some solid granny squares to add to my corner-to-corner crochet.

Now that I've found my crochet mojo, I'd quite like it to stay around - especially as I'll be running a crochet workshop on 30th July up at Craig-y-Nos Country Park, and I have a few samples to make to demonstrate to those taking part.

Whilst not feeling so great, I've had plenty of time to browse pinterest and other places, and I was definitely swooning over this beautiful dress!

I'd love to make one like it, although I'm not sure I'll have an occasion to wear it! Maybe I'll make one just to look at!

Once I'd tested negative, it was nice to be able to go out again, and I paid a visit to Lee Mill Fabrics in Swansea, to pick up some lovely fabrics for bunting and other projects.

I also spotted this fab tiger print fabric, and I'm going to have a think about what sort of project I could use some of that for. I do have something in mind, so watch this space!

4th July was "Alice In Wonderland Day". Alice In Wonderland is one of my favourite books ever, and it's nice to know there's an actual day dedicated to it......

......so Bob and I watched the Tim Burton Alice In Wonderland film, which was a fab way to spend a few hours, cwtched on the sofa with my Lovely Man.

7th July saw some lovely post come my way - this beautiful sunflower field fabric and some buttons in yummy yellow and green colours.

I am looking forward to using these!

Craig David is my featured musician for July. ' ♫ "... 7 Days. ... " ♫ my chosen song word snippet for today is the title of one of Craig David's songs, and very appropriate I think, since I'm blogging seven days in one go!

I'd love to see your feedback!

Please click here if you would like to comment on this blog entry via my Facebook page.