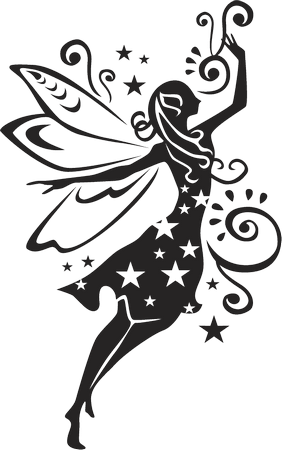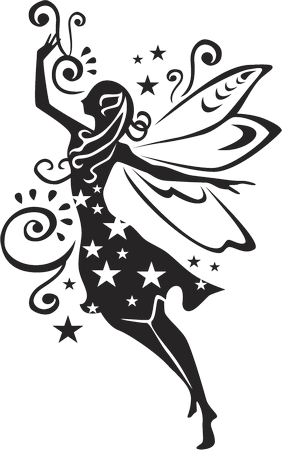 ......at the bottom of the garden"...
...the story of my lovely garden, which is very much a work in progress...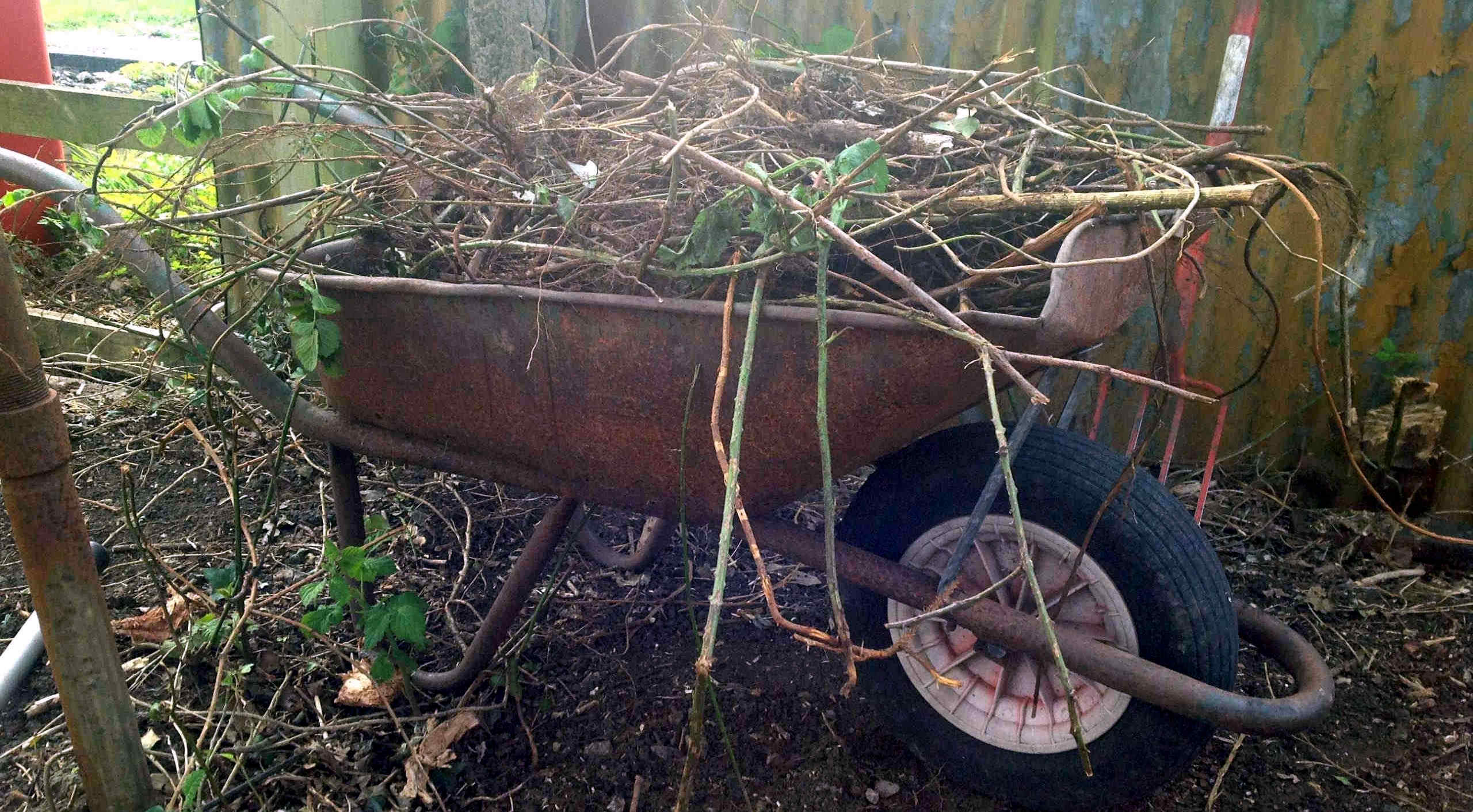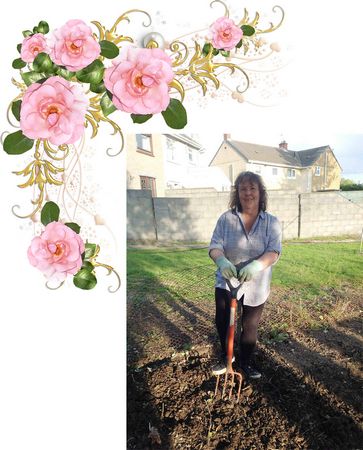 Where do I begin......
Up until recently, my garden was very overgrown....well, that's a bit of an understatement actually.
When I bought the house, around fifteen years ago, I was excited to have such a large garden to grow things and to use as an extension of the house. Then, due to various health and personal reasons, this fell by the wayside, meaning the garden has been untouched for years, resulting in thick brambles, self-seeded trees, and all manner of overgrowth.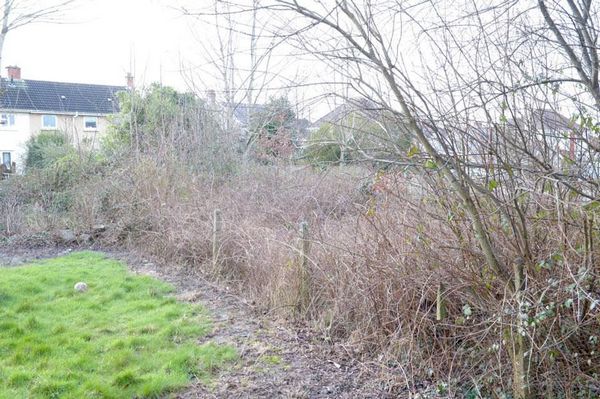 This picture was taken from my neighbour's garden, and gives some idea of what it was like.
Bob's my Lovely Man,
He tackled this for me.
He worked so very hard,
To set my garden free!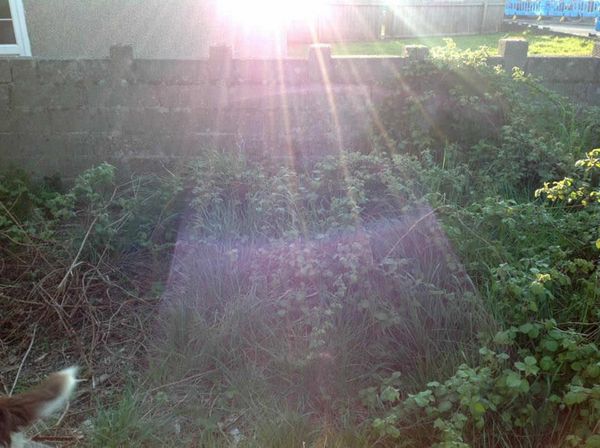 In March/April of this year, my Lovely Man Bob worked incredibly hard, and transformed it, literally giving me a blank canvas, and the opportunity to find out at last if my father has passed on his amazingly green fingers to me!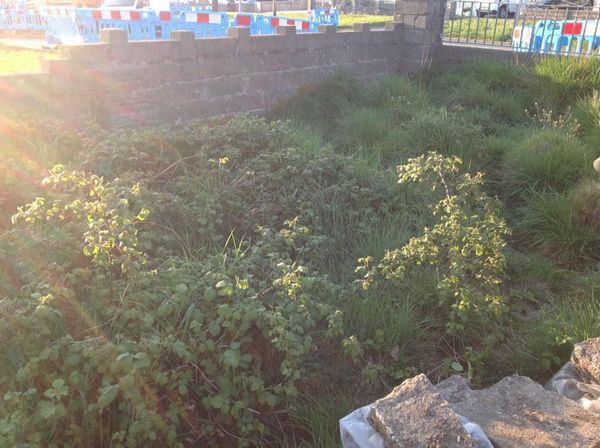 The picture above and the one to the right show a side part which hasn't yet been touched - again showing the kind of thing Bob has been up against......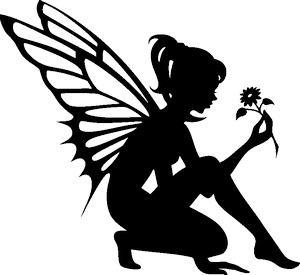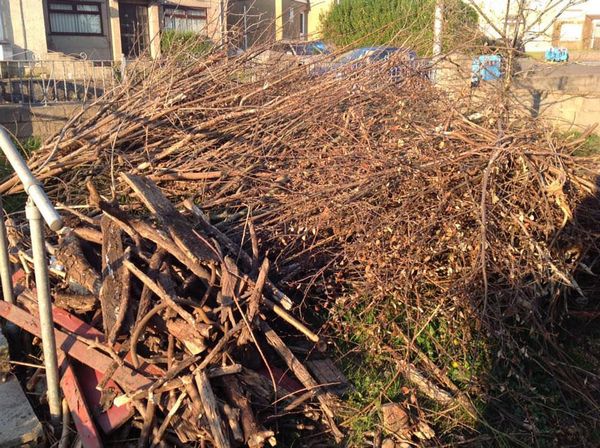 ......and this one shows some of the branches, etc., which Bob has removed.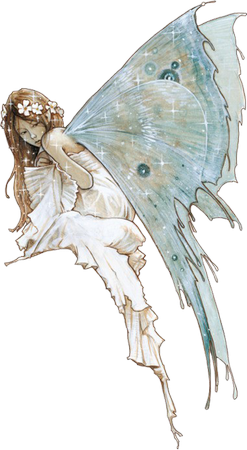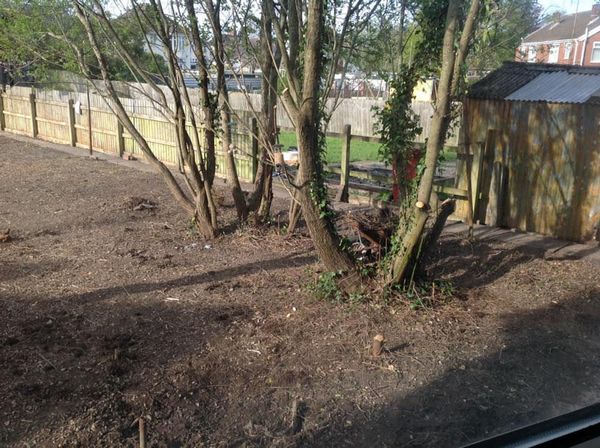 The following six pictures show how it was towards the middle of April 2020, when I felt I had some lovely things to work with.....Bob had cut down some of the smaller, less attractive trees, and I loved (and still love) the ones that are left.
I can't put into words how grateful I am to Bob for doing this for me. He is a total gem.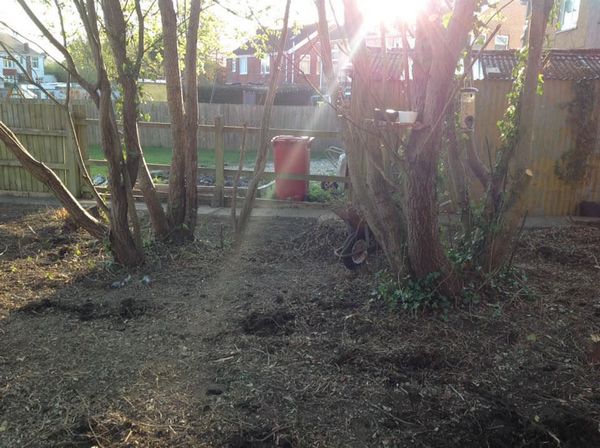 There were so many brambles,
Bob made short work of them,
To give me a blank canvas,
He really is a gem!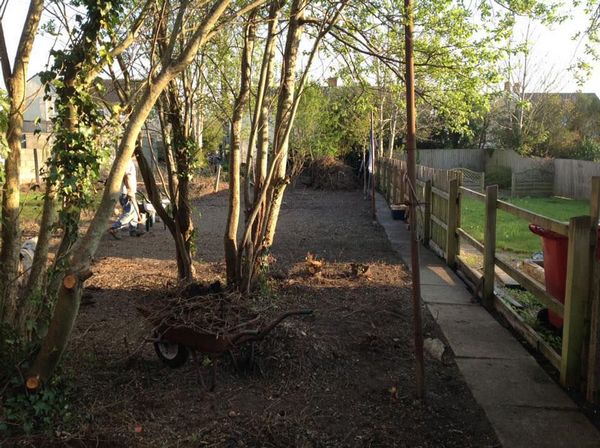 I love the picture above showing the sunlight through the trees. I don't think the floor of my garden had seen sunlight for years!
The picture to the right shows the view along the garden.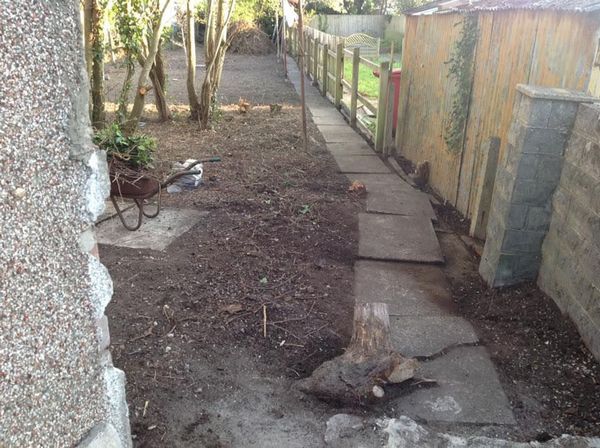 The picture to the left also shows the view along the garden, taken from further back towards the house. You can see how big the garden is.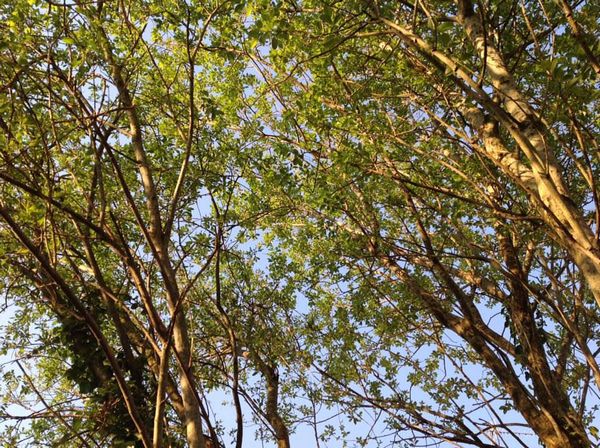 I absolutely love looking up through the branches of trees to the sky above......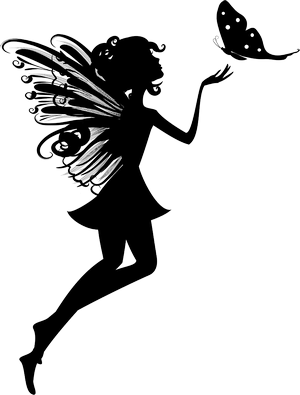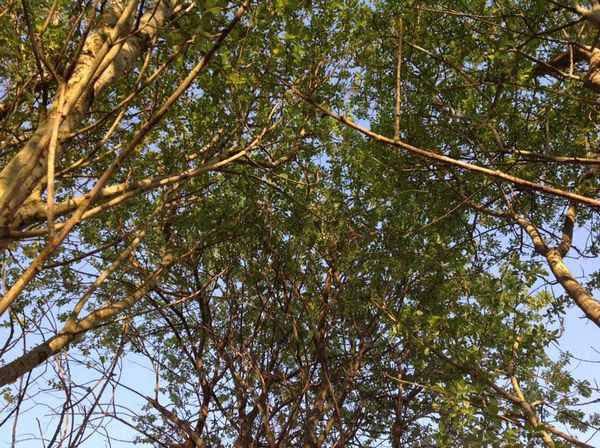 ......to be able to do that in my own garden feels wonderful!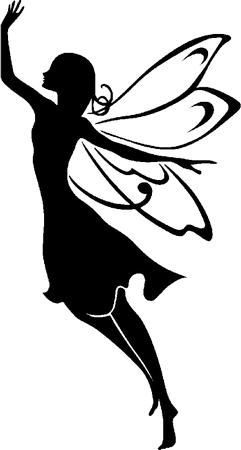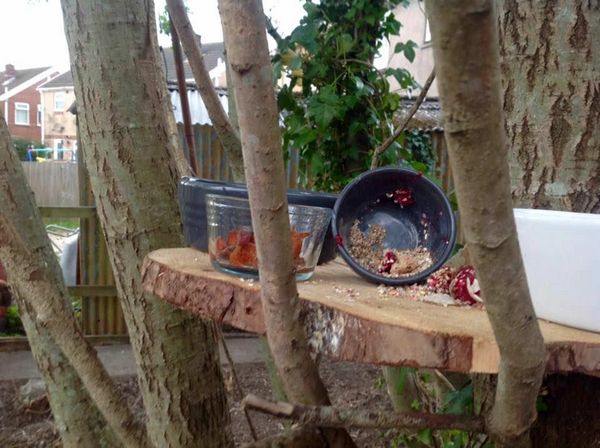 I look up to the little bird, that glides across the sky...
My first job was to set up a bird table in one of the trees. Bob found a piece of log, which fits and rests perfectly into the branches, and so I popped on some bowls of goodies for them, together with a bowl of water so they could have a bit of a splash around. The phrase 'If you build it, they will come' is so true! Within a few days, there were so many lovely birds coming into my garden to feed.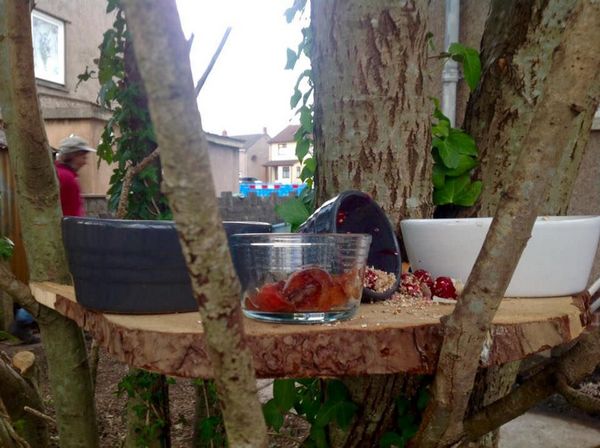 On Good Friday I spied a Robin - my favourite bird. He was too quick for me to get a picture, but I'm sure I will at some point if he's a regular visitor.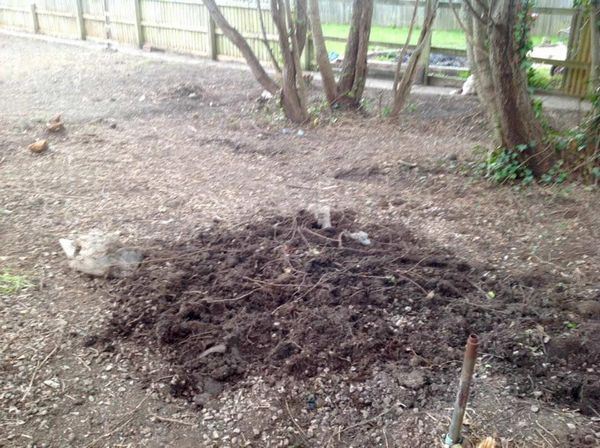 I want it that way...
I'm aiming for a very informal, natural kind of garden, where I can encourage wildlife and maybe at some point grow some fresh produce. I know that it's going to be a long, slow, hard process, but that's ok, I'm not afraid of hard work, and watching it develop will be amazing!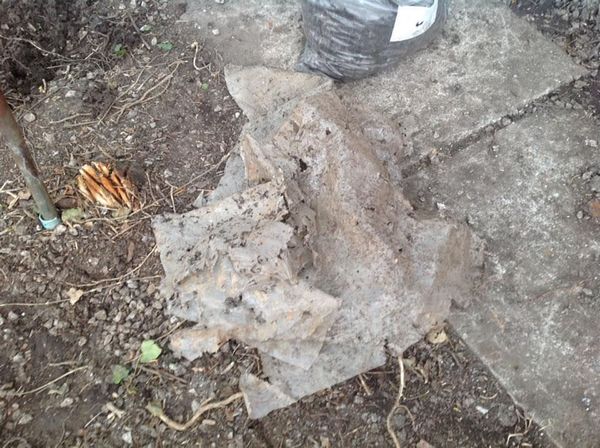 At the top end of the garden, near the house, I want to put down grass seed and grow a few flowers - maybe some spring bulbs next year around the bases of the trees, and some meadow/wild flowers interspersed amongst the grass. The previous house owners saw it in their wisdom to lay down a plastic membrane over much of the garden and cover that with gravel. This meant that until that was dug up and got rid of, there wouldn't be much scope to grow anything decent. So that was my next job - to clear the plastic and gravel, and tidy up the earth, etc., in the area I want to grass.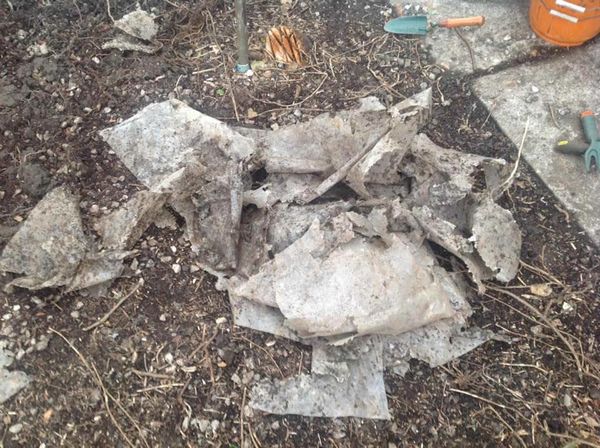 Getting rid of that Pesky Plastic was a job and a half, taking several weeks, but I think I've got all of it now, apart from near to the tree bases, where the roots are thick and plentiful. I figured that if trees can put their roots through it and grow taller than the house, then a few bits of plastic here and there is not going to make much difference!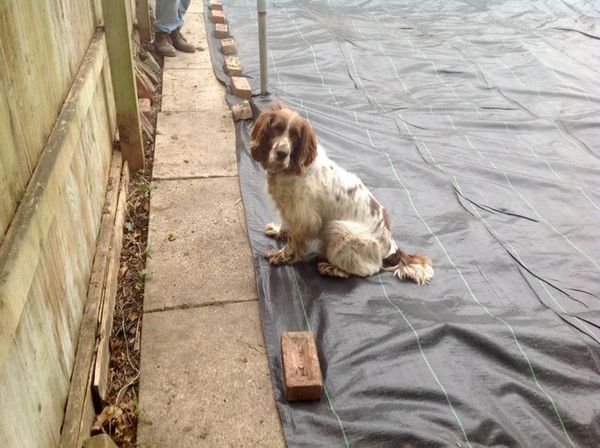 Back to black
The garden is very large, and trying to get the whole lot under control, organised and planted up/maintained, whilst the garden naturally continued to grow, was always going to be a bit of a problem, especially since I (usually) work full time (I've been furloughed from my job because of the Covid 19 lockdown, but that's obviously not going to be indefinite). As well as this, I have Lupus - an auto- immune condition - which makes certain things that little bit harder, because my main symptoms are joint pain and extreme fatigue.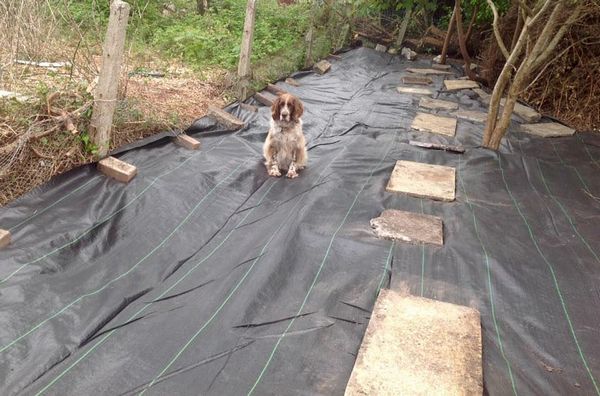 It's going to be a massive task,
To get this garden growing,
And so we've laid a layer of black,
To halt the weeds whilst sowing!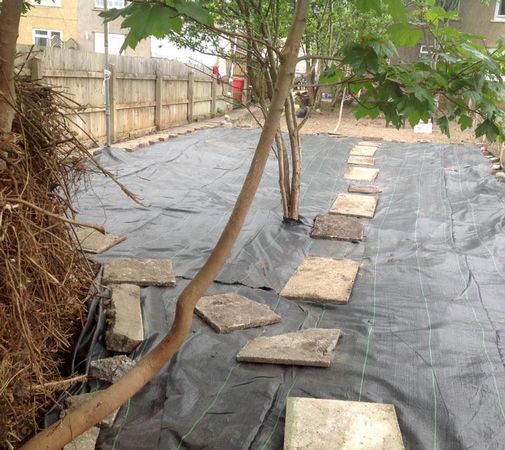 Bob came up with the idea to cover half of the garden with a black membrane, in order to keep the weeds down. This meant that I/we could focus on just the areas left uncovered, therefore giving some time and breathing space......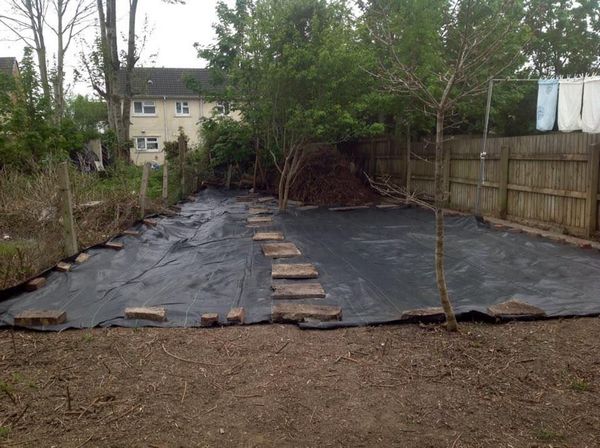 So that's what we did! As you can see from the photographs, Bob's lovely Springer Spaniel Ollie helped us to do this!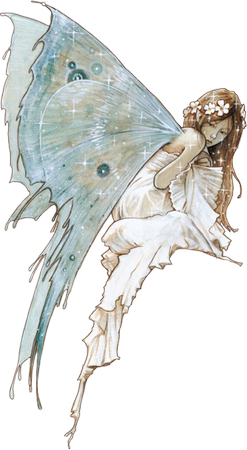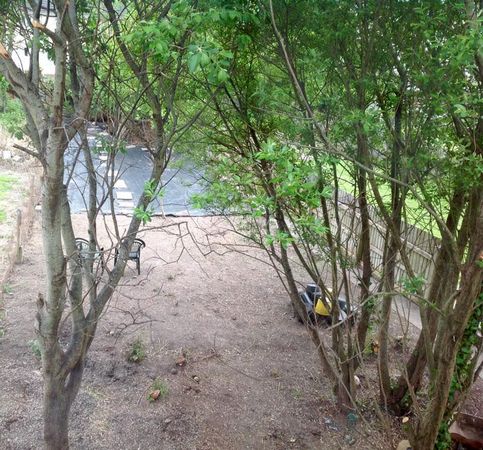 This picture shows the garden as viewed from the back bedroom window, and you can see how much of it we covered with membrane, and how much space we still have to grow lovely things.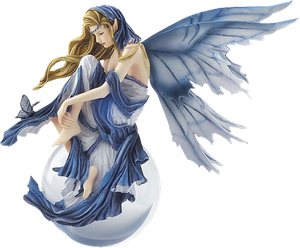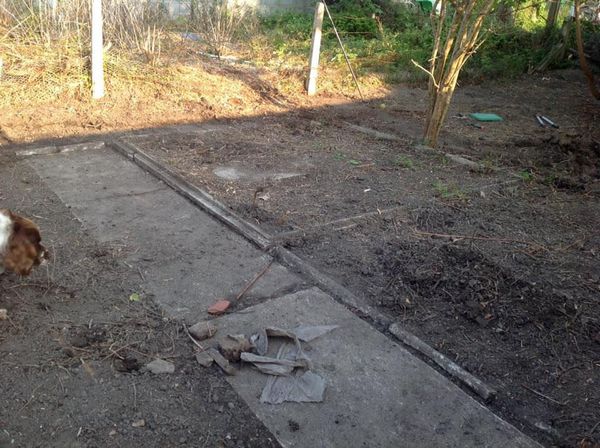 Whilst preparing the ground for the membrane, Bob found what looks to be the foundations of a greenhouse. Not the usual rectangle shape, but quite square.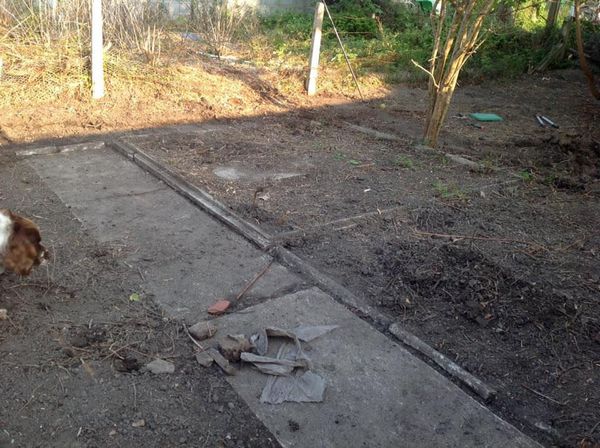 I'm not sure whether I will put a greenhouse there, because there is a self-seeded tree growing right next to it, and this would be in the way of any greenhouse.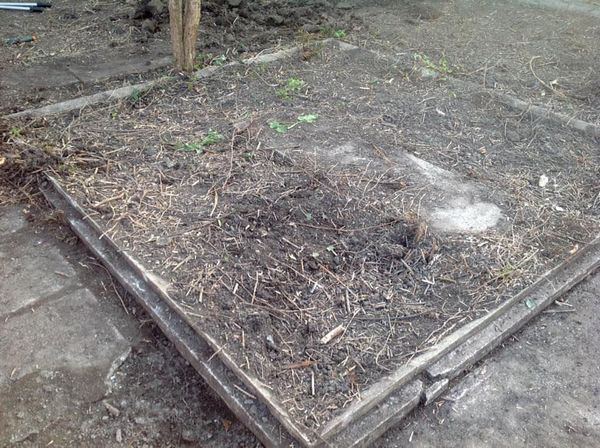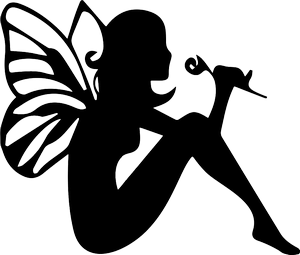 So I'll have a think about that one....I have lots of time to give it thought, since that membrane is going to be down for the foreseeable!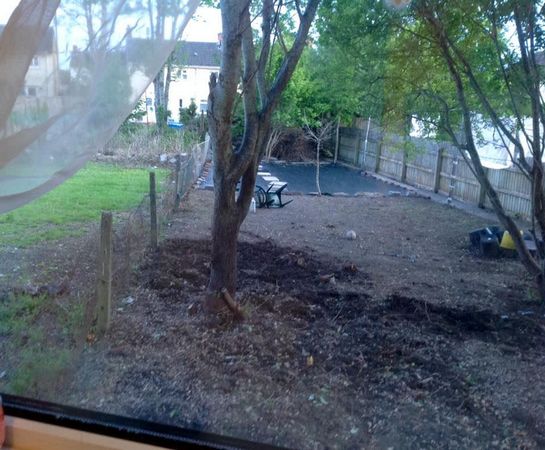 Moving on up
With the membrane down, I could concentrate on what I'd like the top half of the garden to look like. I'd already decided on the grass/meadow area under and around the trees. I then decided I want to make a kind of divider between that area and the next......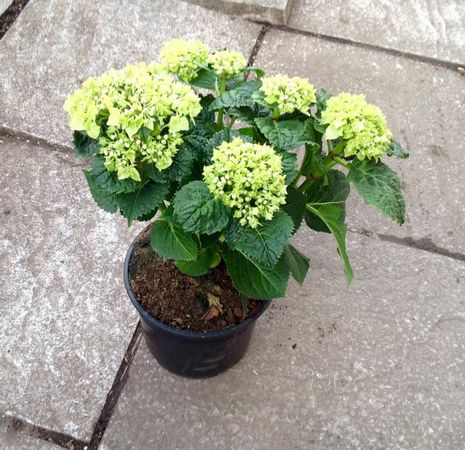 ......Nothing formal, and definitely plant based rather than any kind of structure. I definitely wanted a hydrangea, to plant to the left of, and behind a tree, looking at it from the aspect of the lounge window - shown in the picture above.
As a result, one of the first plants I purchased for my garden was this lovely hydrangea.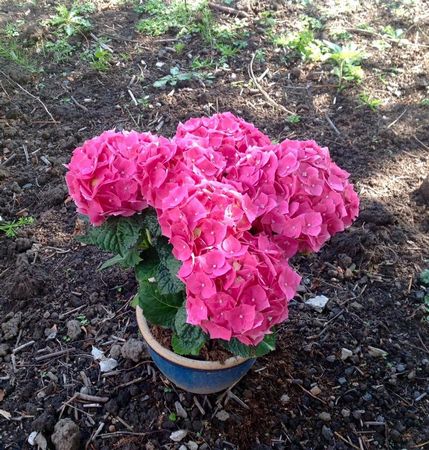 Once the Hydrangea was in full bloom, and displaying her beautiful colours, I decided to try her out where I had intended for her to be. I popped her, still in her pot, in the right spot, and left her there for a couple of weeks. This was partly so she could get used to her new position, without actually being planted (in case she didn't like it!), and partly so that I could check that the colour was going to show beyond the tree, as I wanted it.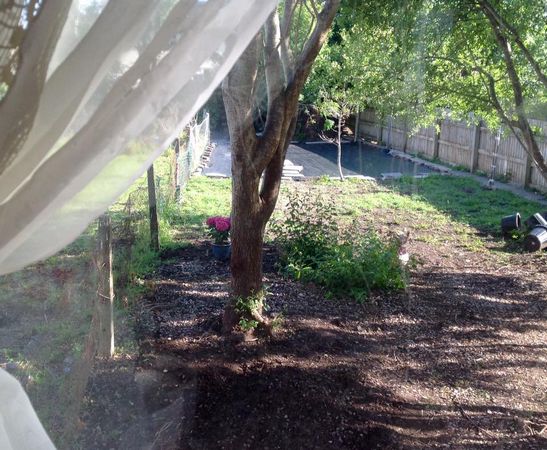 I took this photograph from the lounge window. You can see her to the left of the tree. I liked what I saw!
The next step was to actually plant her there.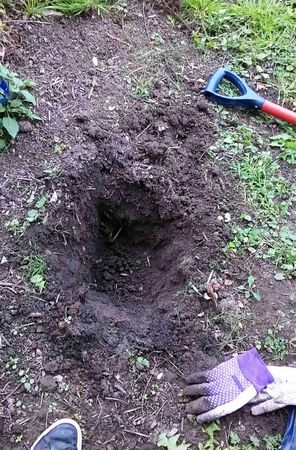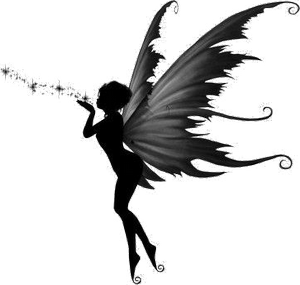 I went out in the rain,
To plant some lovely things.
I found it quite refreshing,
Oh the joy my garden brings!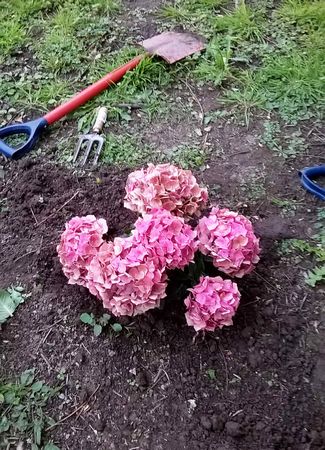 And there she was, in the ground!
I was a bit concerned that her colour had faded quite a lot, and wondered if it was maybe a bit early in the season for that to happen. I was worried that maybe she was starting to die. However, I asked someone I know to be a very accomplished gardener, and she assured me that it's normal for hydrangeas to do this.
Also, since planting her, I've checked on her regularly and she does seem to be very much alive if her leaves are anything to go by, although her beautiful colour continues to fade.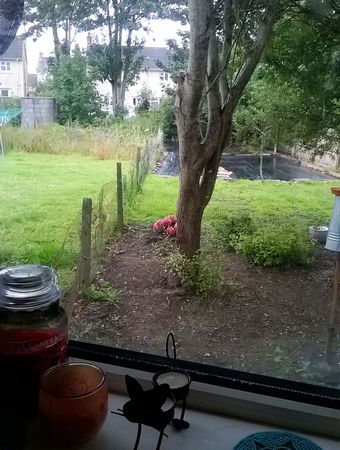 I took this picture from the lounge window after I had planted her, again just to be sure I was happy with her position, and I am.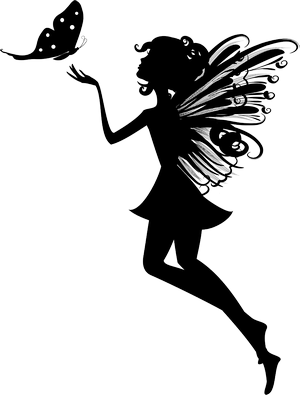 I'm so looking forward to watching her grow and develop.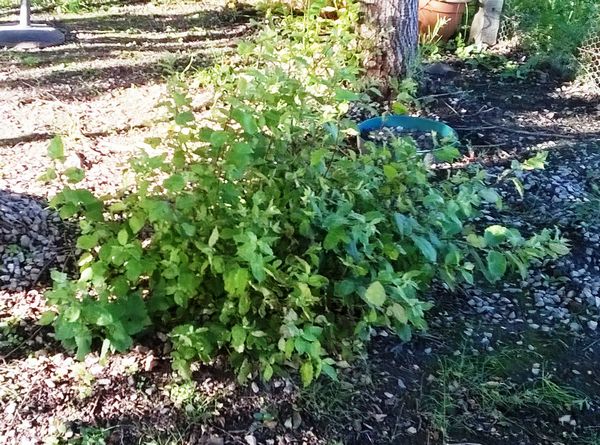 In that area near Hydrangea, there are quite a few tree stumps, from where Bob chopped down the smaller, less attractive trees, and they naturally throw off new shoots. When they started sprouting in the spring, I thought I may leave them (keeping them small), because they looked quite pretty. I've changed my mind, because they grow so quickly and soon lose their prettiness and look a bit of a mess (as you can see from the pic).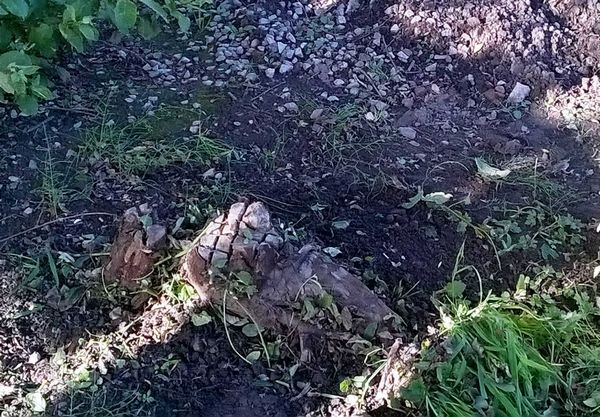 Also, in the autumn/winter, they are just going to be bare twigs! Instead, I've decided to keep them cut back to ground level, and plant some things in and around the area, and this will form a sort of wibbly line alongside Hydrangea and across the garden.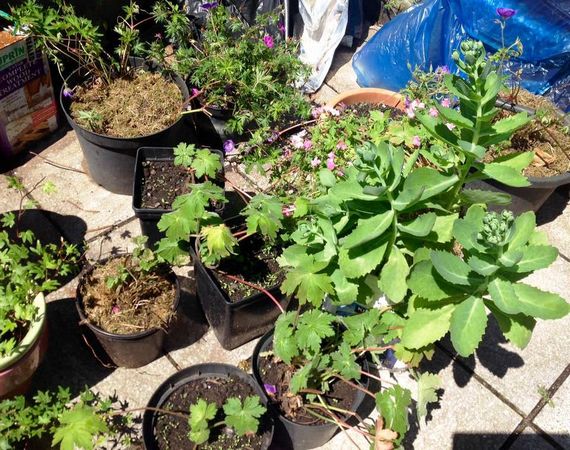 Earlier in the season, a lovely friend of mine (Bron) had given me a whole load of ground covering plants, during a visit for (socially distanced) afternoon tea in the garden.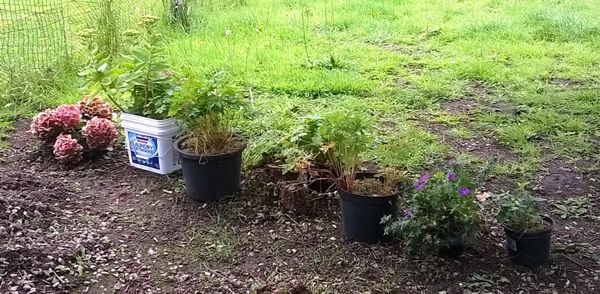 They've been at the side of the house, in their pots, for a couple of months, near what will be the herb garden, and have probably doubled in size during that time.

So I've popped some of them along the wibbly line to see how they go for the next couple of weeks or so.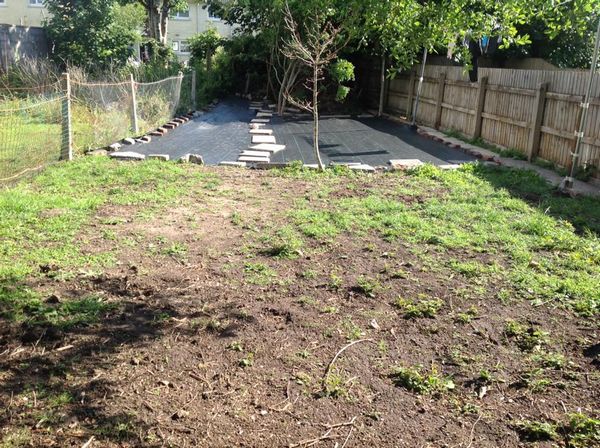 I'm very pleased with how the grass is growing in the area between where the trees are, and where we've put down the membrane.
This was not actually where I had intended to have grass, as I'd like it in and around the tree area, interspersed with wild flowers.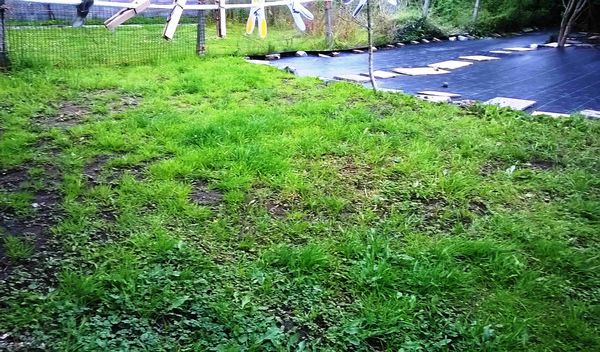 However, I've said all along that I would work with whatever the garden naturally gives me, and if grass wants to grown in that area, who am I to argue?
I still intend to plant grass seed in the tree area, and hopefully it will grow.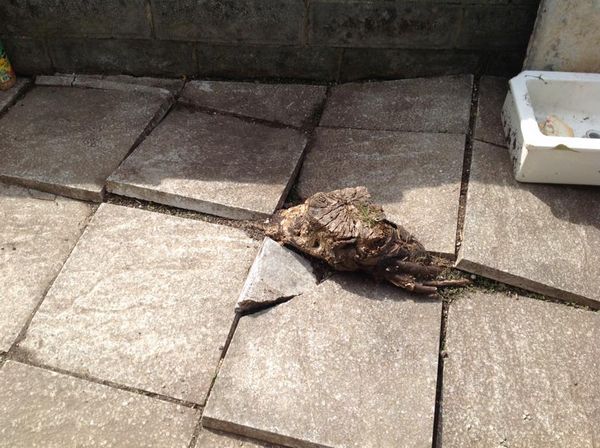 Parsley, sage, rosemary and thyme
On the rainy day when I went out to plant things - well actually it was rain showers, rather than full-on rain - I decided to start work on my herb garden at the side of the house.
Originally, the area was one of an old tree stump and some very uneven paving slabs. You may remember that I wasn't sure whether to pull up the wonky slabs, or to work with them creatively. Well, I decided on a bit of both.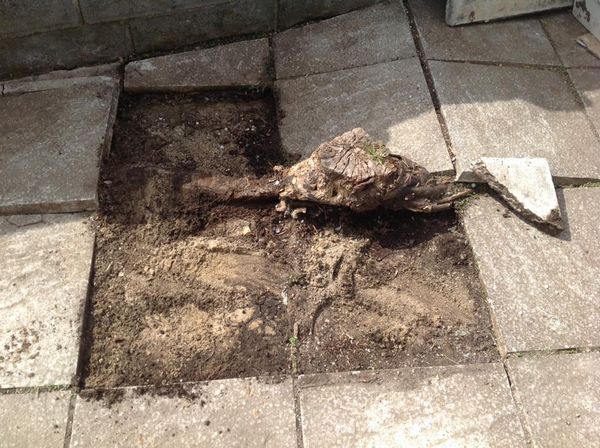 When I lived in Cardiff, I had a Victorian terraced house, and originally in the kitchen there was a Belfast sink. This was removed when we had a new kitchen put in, but I asked the builders not to take it away. I had always intended to use it in the garden, and most probably as a herb planter. When we left Cardiff, we brought the sink (amongst other things) with us, and it's been sitting around for a long time, waiting for its calling!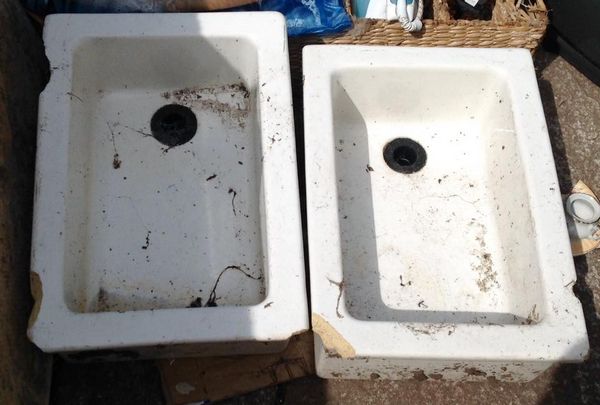 I decided to finally make use of the lovely sink and use it as a herb planter, in the uneven area. I started by pulling up some of the uneven slabs, exposing some earth underneath. The intention was to put the sink near the tree stump and work around that.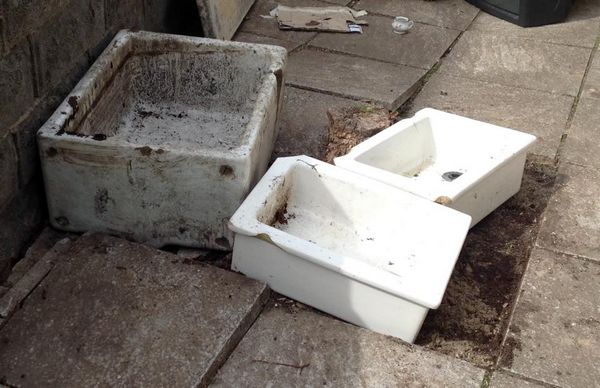 Then Bob turned up one day with two more of these lovely sinks (smaller ones), which he'd had in his shed for a while. I decided to put all three together for lots of herb growing!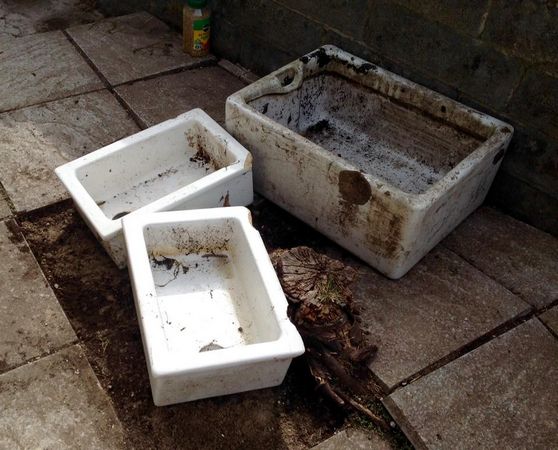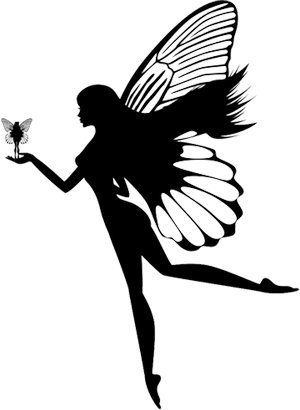 I played around for a bit, deciding what sort of arrangement to put them in......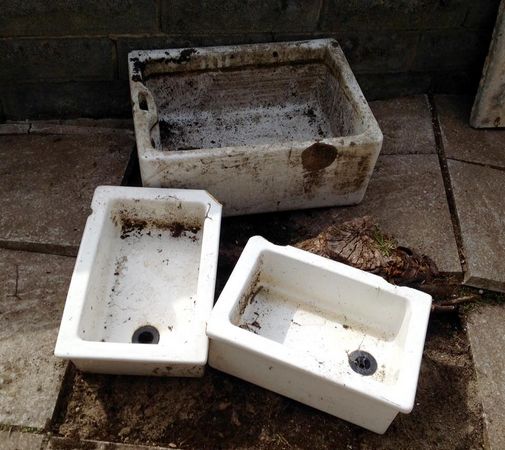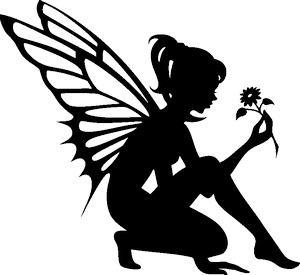 ......and this is what I came up with.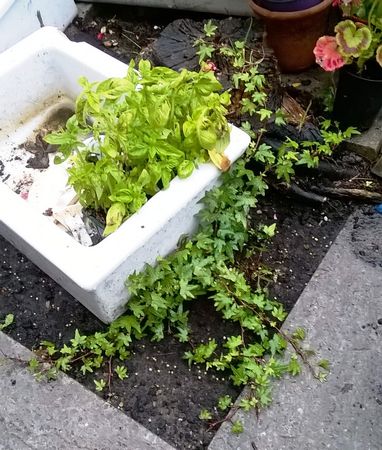 I then planted a couple of ivies either side of the largest sink, and will try and train them to cover areas in between pots......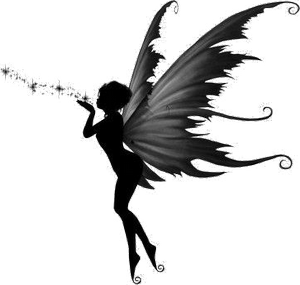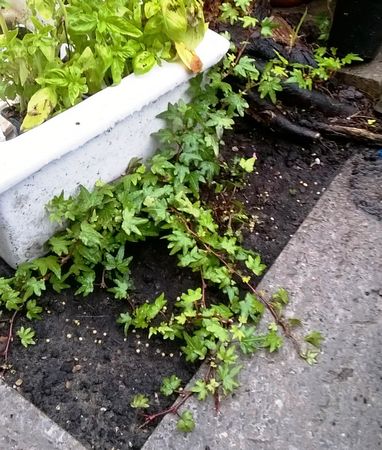 ......particularly the one on the right hand side, which I'd like to use to enhance the old tree stump.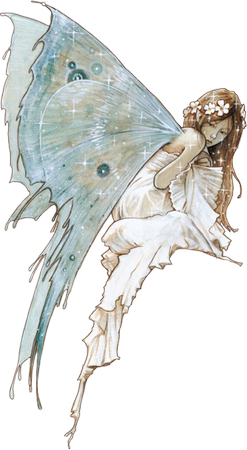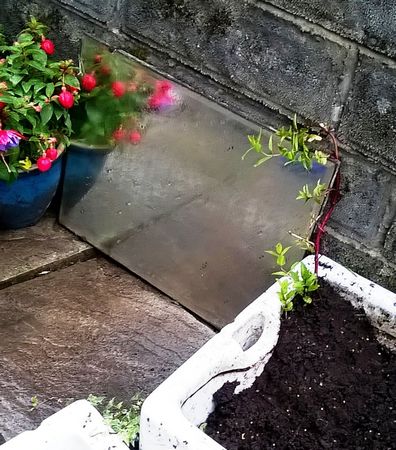 We are mirrors in the sun, and we brightly shine
When I was clearing out some junk recently, I found an old mirror and I've put that to the left of the largest sink.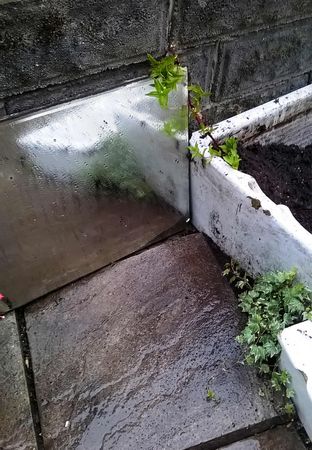 It needs a good clean, but that's for a drier day.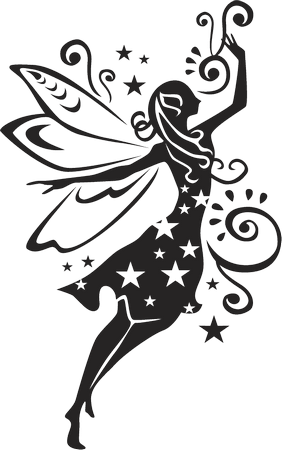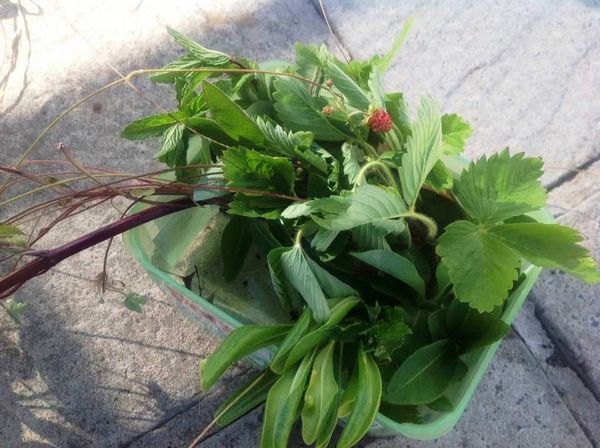 I've planted mint - a cutting from my lovely friend Angela, which has rooted really well - in the corner of the sink, which I'm hoping will grow up, down, and around the mirror.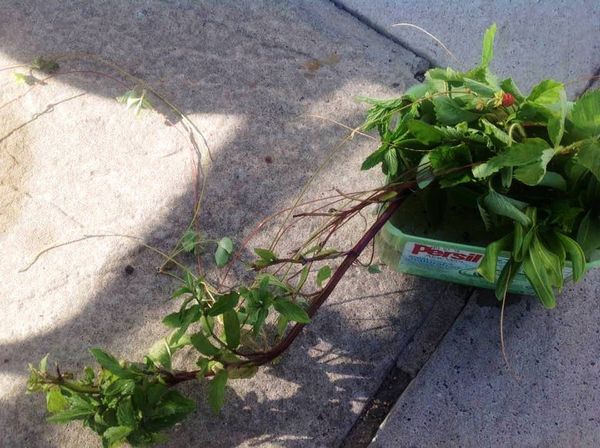 The fuscia to the left will probably be temporary, but we'll see. I also popped some strawberry plant cuttings (again from Angela) along the front of the arrangement.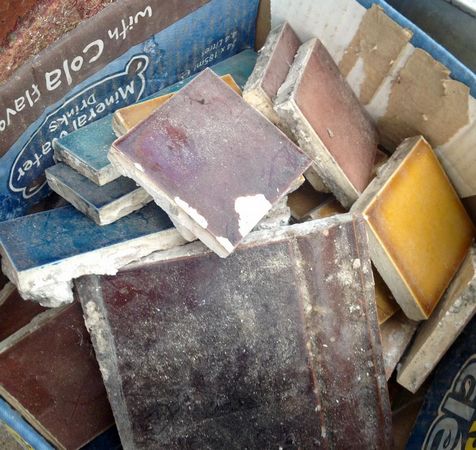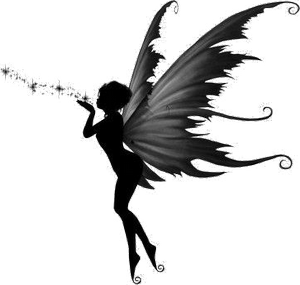 More lovely things from our house in Cardiff......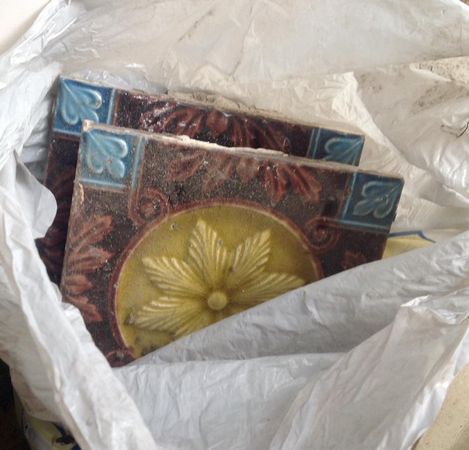 ......When we had a damp proof course put in, the builders had to remove plaster on all the walls, up to a meter high.
This included the porchway, where there were these beautiful Victorian tiles.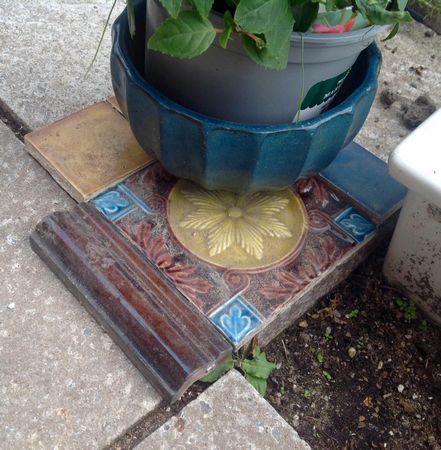 We never got around to putting them back on the porch wall, and so again when we moved, we brought them with us!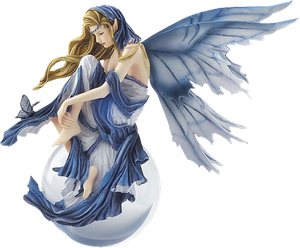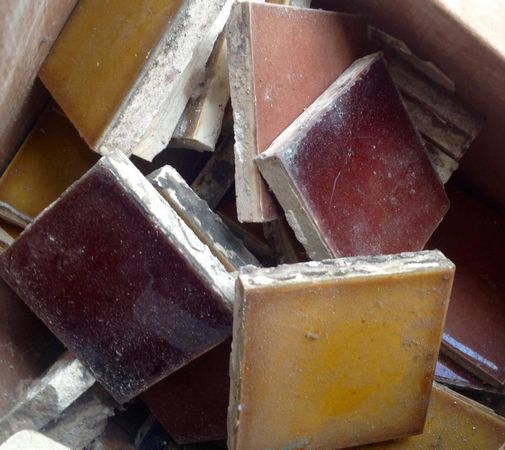 I'll be using them to make a decorative arrangement around the herb garden, and will put strategically-placed pots of plants on top of them, in such a way as to show off the loveliness of both tiles and pots....not to mention the actual plants!.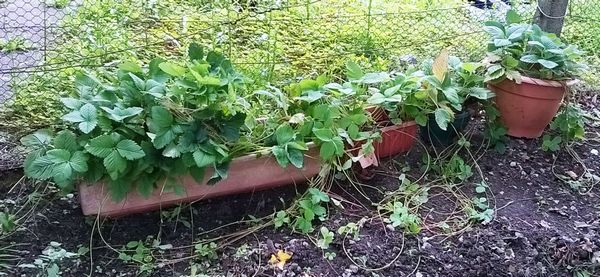 Strawberry fields forever
Strawberry plants for free!
Strawberry plants for free!
Who'll get the strawberries...
...the birdies or me?!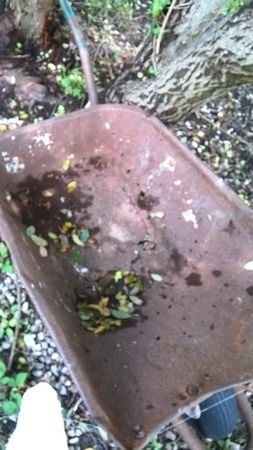 As well as working on my garden, and again with Bob's help, I've been doing some well-needed home improvements (please see my "Our house" page). A couple of weeks ago, we went to pick up some flooring for the house from a lovely Freegler, and she also gave me some amazing mature strawberry plants, with loads of runners on them. The day I got them, I popped them along the fence, whilst deciding where to put them permanently
Since then, I've acquired a lovely, rustic, rusty wheelbarrow! It was actually Bob's, but he's got a new one, and I couldn't let the old one go to waste.
I decided that a wheelbarrow such as this will look very much at home in my natural garden, so I've been using it to make up a strawberry planter.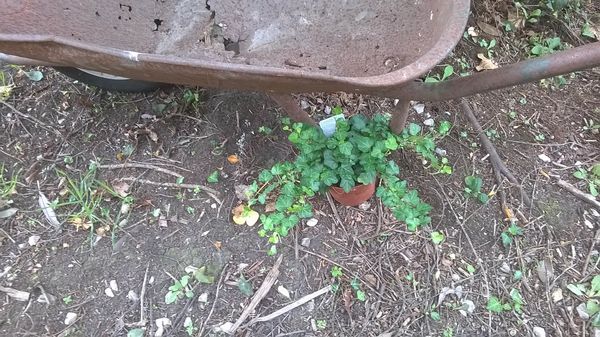 I also got an ivy to plant at the base of the barrow, and train upwards, to entwine around the wheel and legs of the wheelbarrow.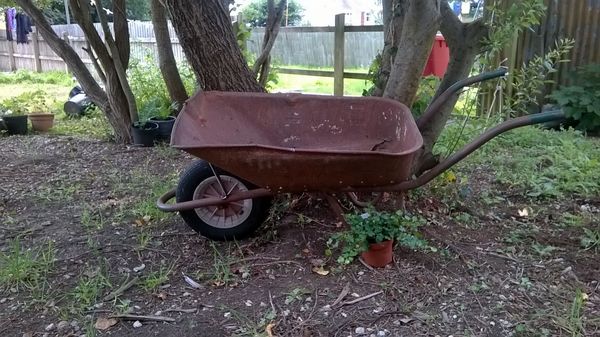 I felt that it needed to be 'parked' near a tree, and originally chose the pair of trees nearest the house, but realised that it will get very little in the way of sunlight there, so I've moved it to the other side of trees further away from the house.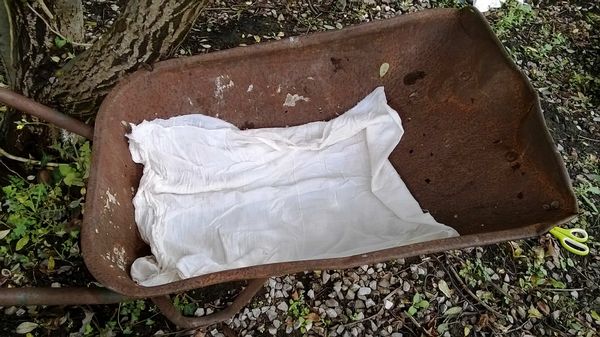 There are lots of holes in the body of the wheelbarrow, which is great for drainage. However, some of them are a bit large, so I started by lining the barrow with some muslin fabric, before putting any plants in.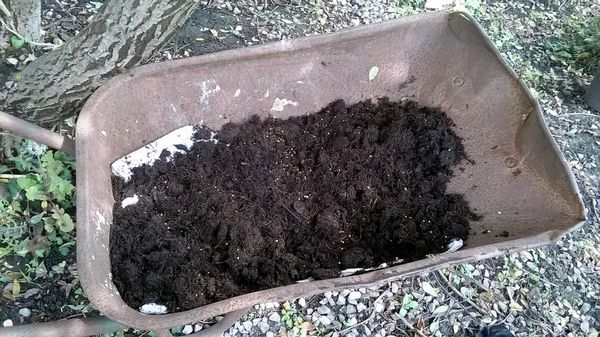 Then I popped in some compost......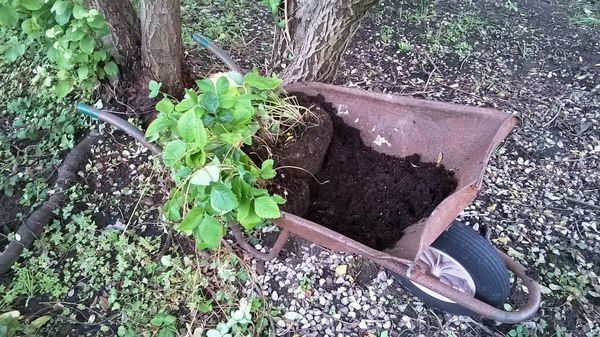 ......before separating out the plants from their current pots, to repot them into their new wheelbarrow home.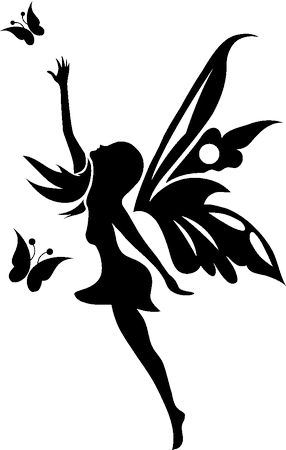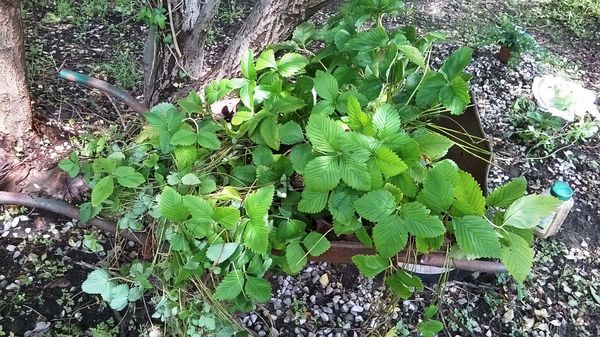 There were enough plants in the individual planters to fill the wheelbarrow beautifully, and I planted them, one plant at a time, whilst adding extra compost around them to pack them out and stabilise them.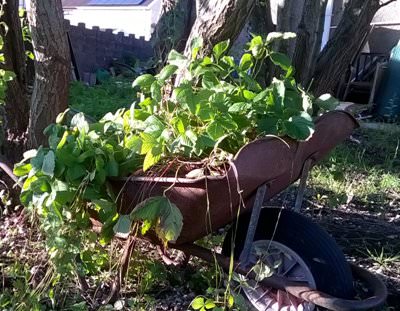 I'm really happy with the look of this - it's natural and rustic looking, which is the kind of vibe I want for the whole garden.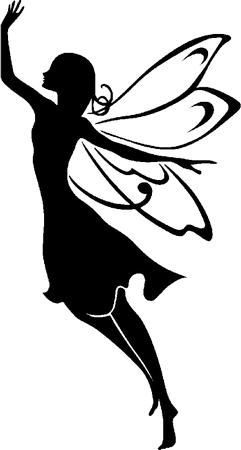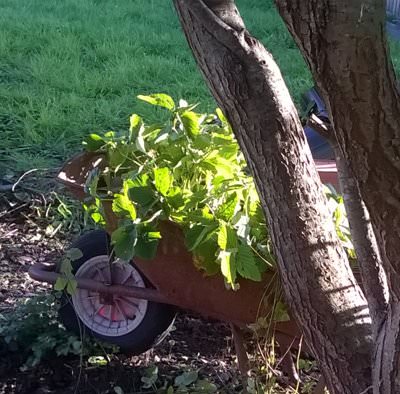 There are lots of runners on these plants, so I'm expecting quite a strawberry patch around the wheelbarrow too. I'm not expecting any fruit this year, but hopefully there will be for next year, and maybe enough for the birdies and us!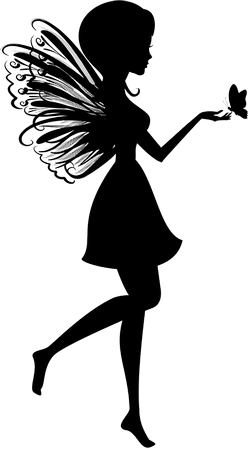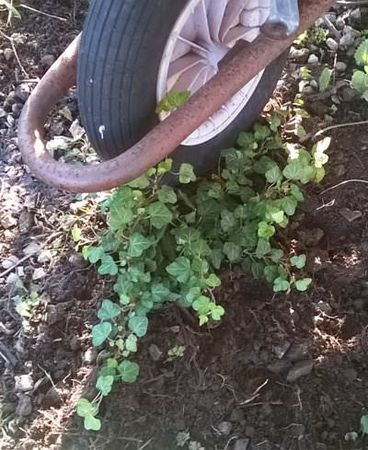 I think this is the perfect position for my lovely wheelbarrow. The plants will get some decent sunshine, and I like how it looks, both from the aspect of the garden, and when looking from the house.
I need to tidy up the ground around now, which I'll do soon. I have lots of other tidying up bits to do, so I'll tackle them at the same time.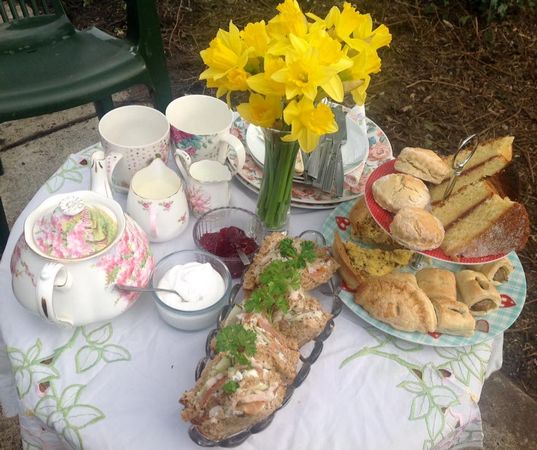 Let's go outside
One of the lovely things about getting the garden under control and up & running as a functional garden, is being able to use it as an extension of the house, to eat and drink al fresco.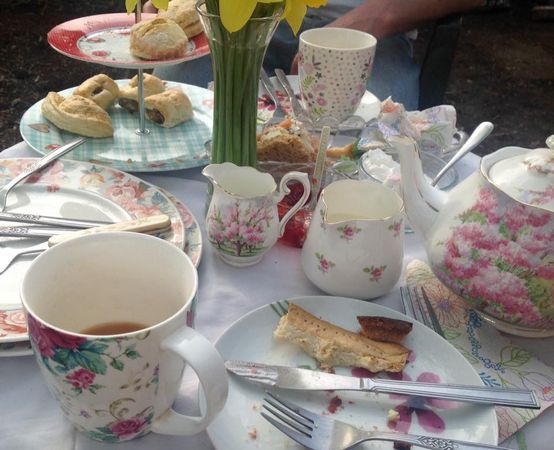 We enjoy going out to have breakfast on sunny days, and we've had two lots of lovely afternoon tea in the garden, with the chance to exercise my baking skills, and to use some of my vintage china, which belonged to my Grandmother and great aunt (Auntie Dol).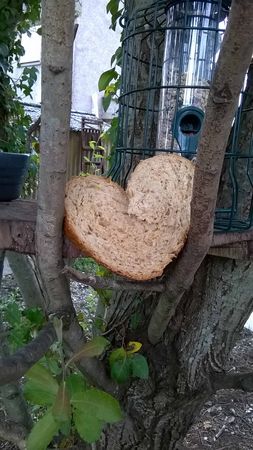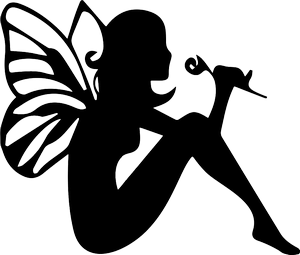 The birds are still happy to come along and eat the goodies I put out for them, and I couldn't resist photographing this slice of bread, which had formed into a heart shape inside the packet. It just about sums up how I feel about my garden, and the lovely birds who come......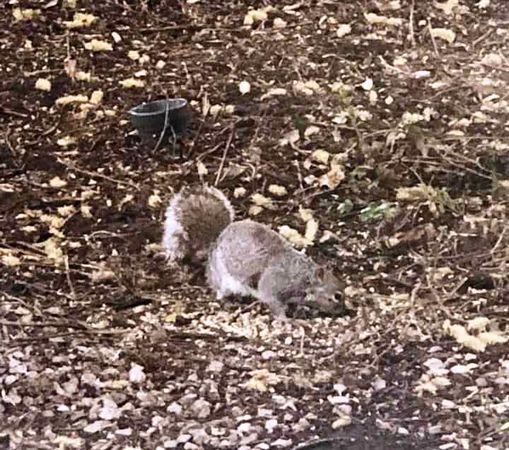 ......not to mention our regular squirrel visitor!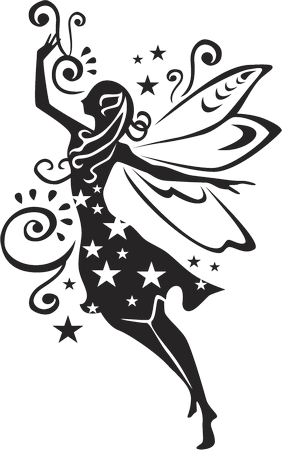 So, we're now at the end of August, and that's just about the garden news up to date.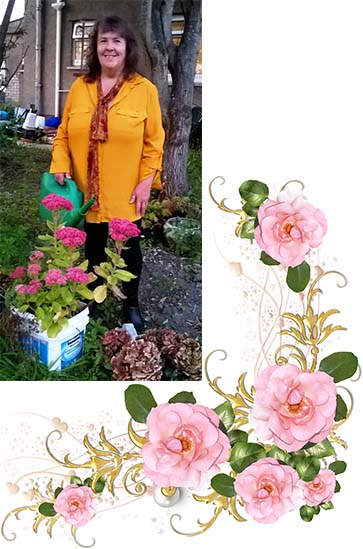 Follow you, follow me
Any further updates to my continuing garden story will now be put on my daily blog. So if you've enjoyed reading this, and would like to know more, please visit my "Dear Diary" page......and thank you for taking the time to look!
The only way is up......
To go back to the top of this page, please click here