......is a very, very, very fine house"...
...with three cats and a dog...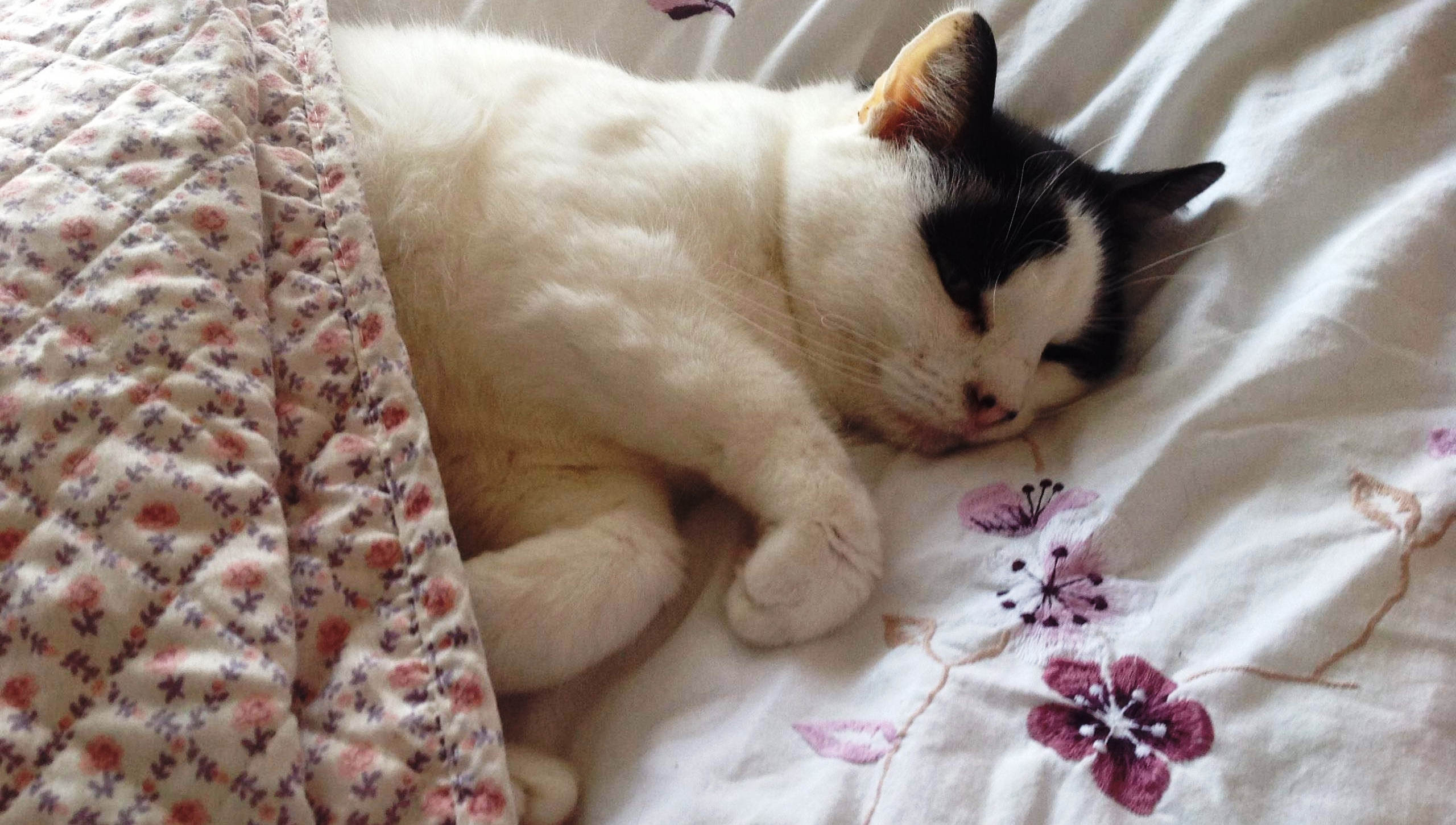 There's no place like home
I've lived in my house for over fifteen years, and until fairly recently, I'd never really felt at home here. It's a bit complicated, and deeply personal, but I've never actually loved it, and I really want to.
I therefore made the decision a while ago to really put my heart and soul into making it the kind of home where I feel I belong, and where I can love it as it deserves to be. This is the beginning of my journey.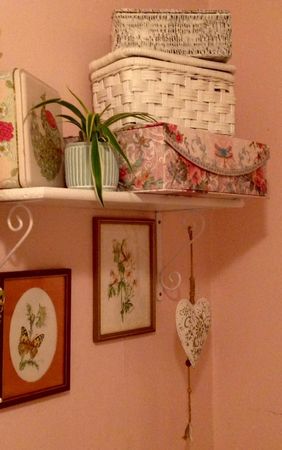 Pretty on the inside
I have a pretty bathroom,
The walls are girly pink,
I added a lovely shelf,
Not far above the sink!
For a while now, I've had lots of pretty things which I'd like to put in my bathroom. However, like most of the rooms in my home, I lack storage and shelf space, which means that I need to spend some time adding such things.
Back in February I put a shelf up in my bathroom and filled it with pretties! Things I've had for a while, with this shelf in mind......a combination of lovely gifts from lovely people, and bits I've picked up myself which caught my eye.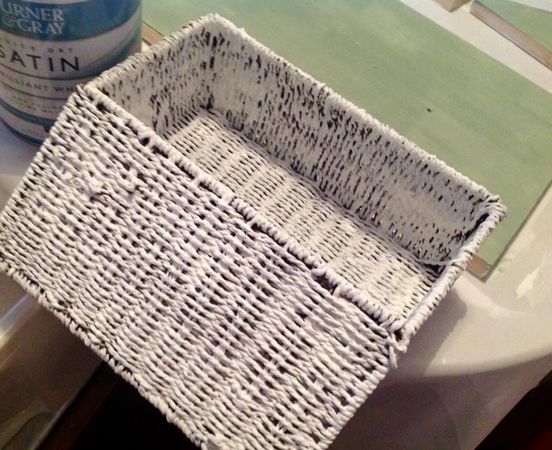 I bought this little basket in a charity shop. It was basket coloured when I bought it, and I painted it white, but with some of the original colour peeping through. I'm really pleased with how it turned out, although I think it needs a flower or something to pretty it up, so I'll work on that. It's also practical of course, as is the lovely box, the tin, and the other basket. All of these will be used to hold useful things, which would otherwise look cluttered.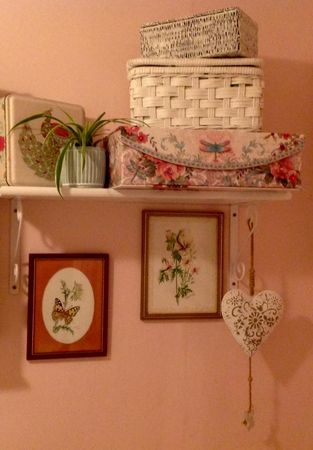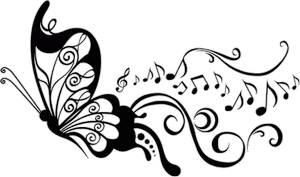 The two pictures underneath the shelf were painted/drawn by my beautiful, talented sister, lots of years ago, and are truly vintage, and very much treasured.
I abandoned the wooden brackets which came with the shelf kit, in favour of more delicate looking metal scroll ones.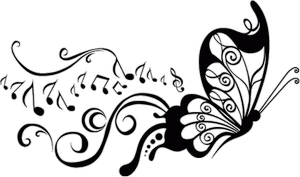 I love this pretty, romantic, vintage corner of my bathroom.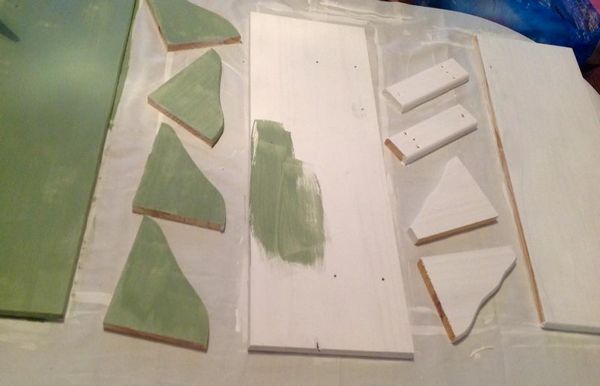 On the shelf
I have a busy craft room,
It's full of useful stuff,
I need it to be organised,
To stop it looking rough!
The next room to get the shelf treatment was the craft room. Now that is a room which has lots of stuff and needs lots of storage!
I'm intending the craft room to be quite colourful. It's a room where I will make stuff, read, sew, and generally be a busy bee. Therefore, colourful, pretty, inspirational surroundings will be very valuable. I also have ideas for organising the room in 'areas' - for example a reading area, writing area, sewing area, etc.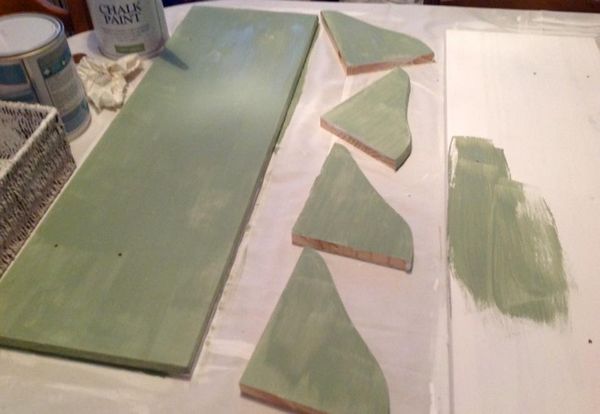 I'm using jars and boxes to store bits and pieces, such as paper punches, rubber stamps, stickers, pretty charms, etc. I therefore need to put lots of shelves up, to put the boxes on in the various areas.
For the first pair of shelves I bought a couple of standard shelf kits, and chose a sage green chalk paint for the finish.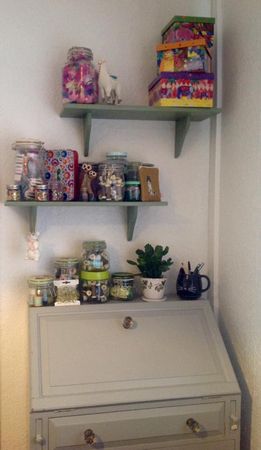 A little while ago, somebody gifted a lovely writing bureau to me, which I might upcycle at some point, although I do like the current grey colour and pretty crystal drawer knobs.
This area is doubling up as a writing area, and somewhere to store and display animal-related things.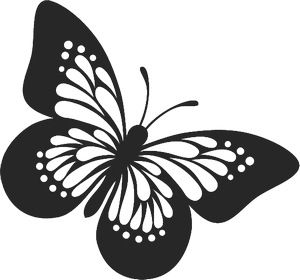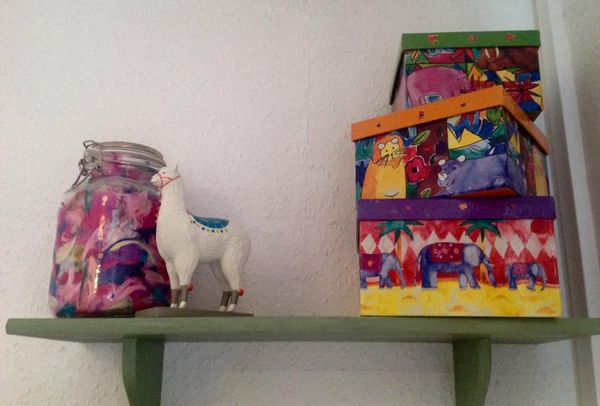 For my last birthday, a friend bought me a llama ornament. I love llamas and alpacas, and have quite a few llama-related things which friends have given me.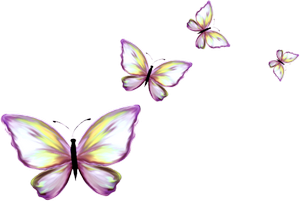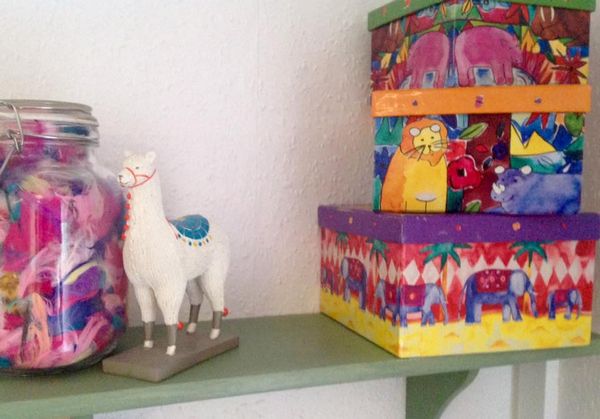 I think this llama looks fab alongside my jar of colourful feathers and the lovely jungle print boxes.
The owls and pretty tin were acquired when someone in the family was having a clearout......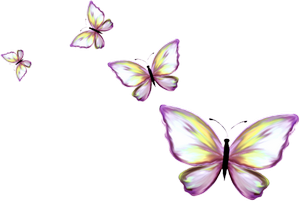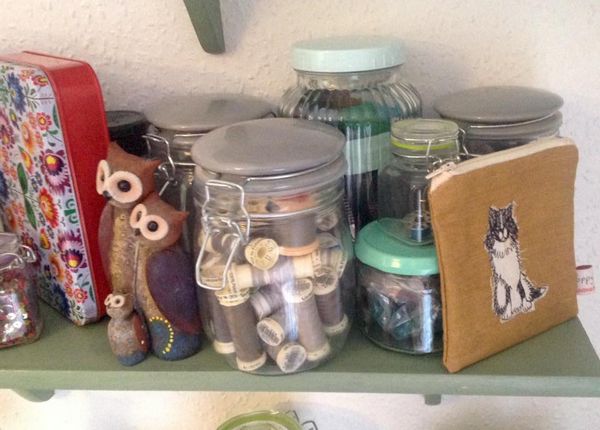 ......and the little pouch with the cat on was given to me by a friend in Cardiff. It was stitched in Cornwall, and the cat looks just like our Basil!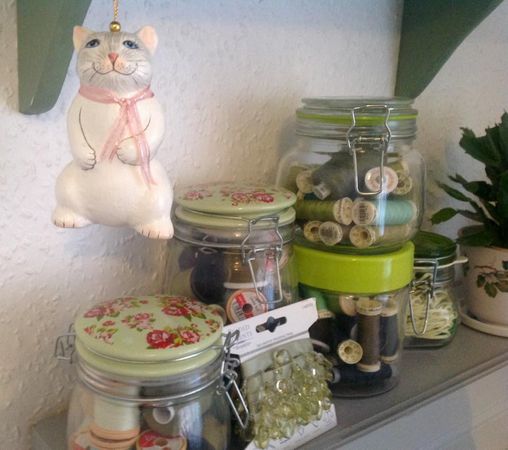 This pussycat was a gift from my niece when she visited Thailand......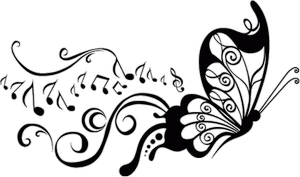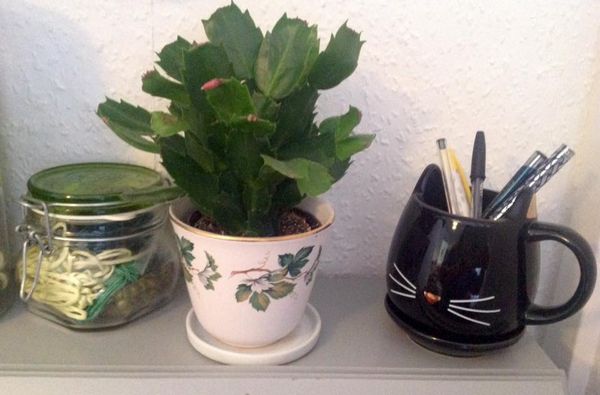 ......and the pussycat mug was another gift from a friend when I left my last job. It's perfect for keeping pens & pencils in my writing corner!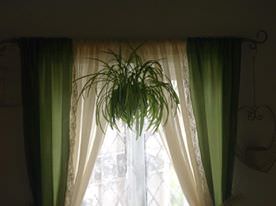 Sowing the seeds of love
I love plants, and want to fill my home with them. However, I've always been a bit rubbish at keeping them going. I am determined to change that, and prove to myself that I do actually have green fingers!
A few months ago, I had a much-needed and overdue potting up kind of day with some of my houseplants.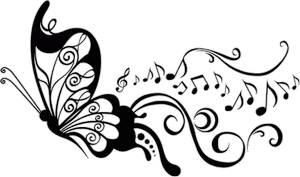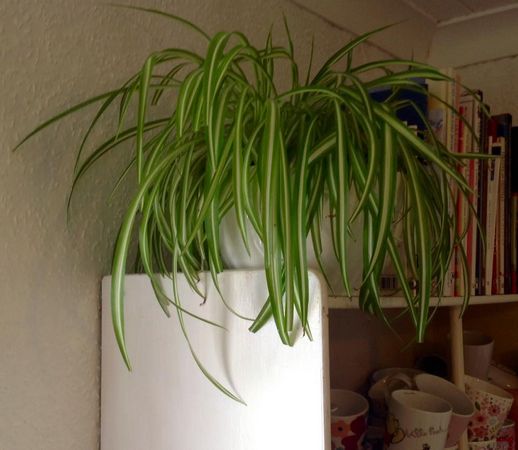 I had three spider plants (I love spider plants)and started with this one, which has been hanging on the landing, after it got too big for hanging in the bathroom window, and had way outgrown its original pot.
I repotted it, and it is now living on a cupboard in the kitchen next to the cookery books.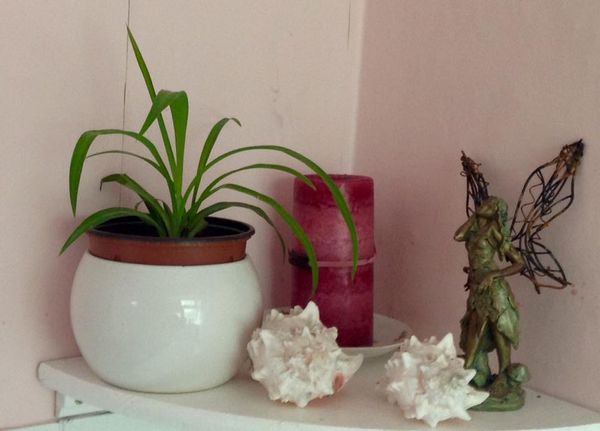 The next one was a baby which my sister gave me last December.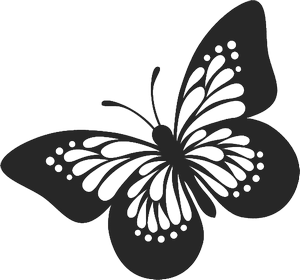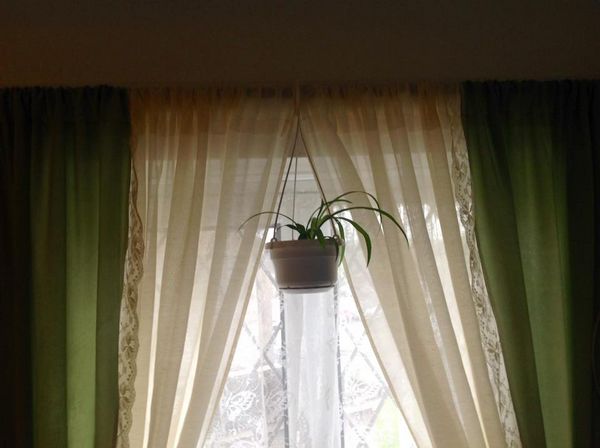 I think it's doubled in size, and has now claimed the cast-off pot from the big one, and is hanging on the landing.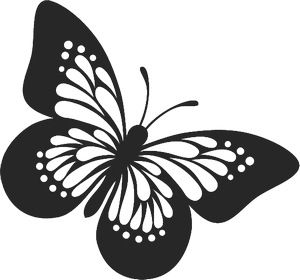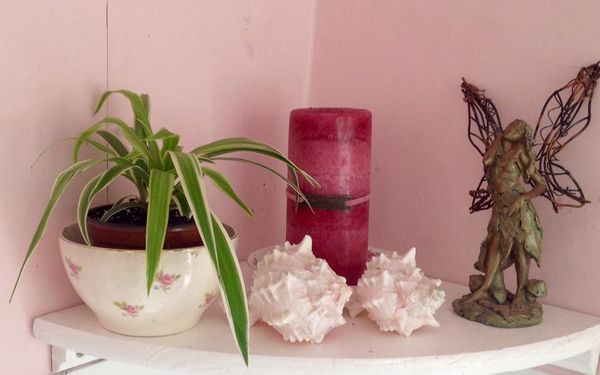 The third one was a tiddler, originally living on the shelf of pretties in the bathroom. That is now potted on and has moved shelves, which has left its original pot forlornly empty, so I'll have to find another tiddler to replace it.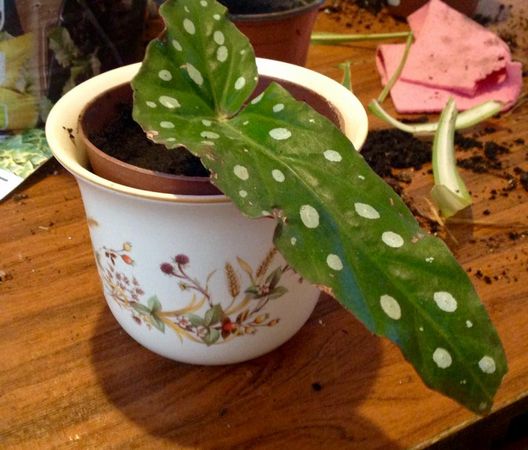 I also potted up a cutting from a spotty plant (a begonia I think) which we have in work.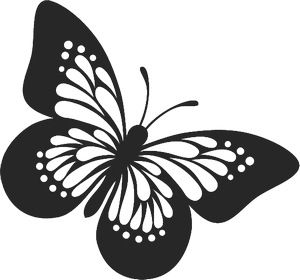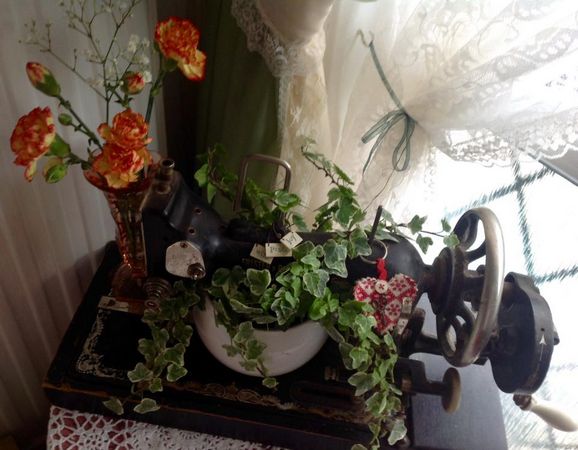 Finally, I got around to potting up an ivy (I love ivies too)......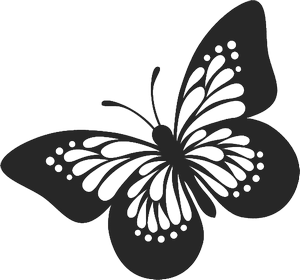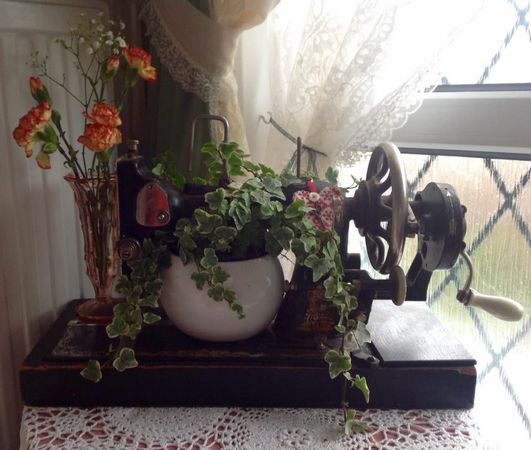 ......to put with my lovely vintage sewing machine in the hallway.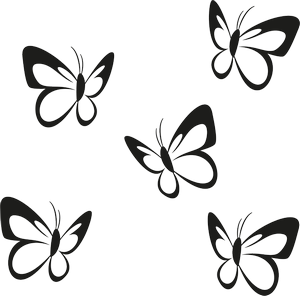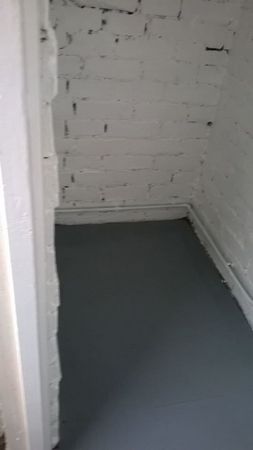 Book of dreams
I have some quirky little rooms off to the side of my house, and I used one of them to make a tiny library!
All of the little rooms have, until recently, been used for storage. They were full of all sorts of things, ranging from memorabilia to absolute junk.
I've had a good sort out, and got rid of everything surplus to requirements.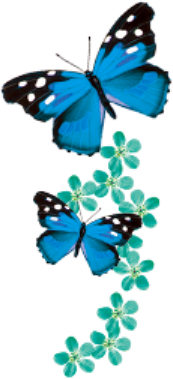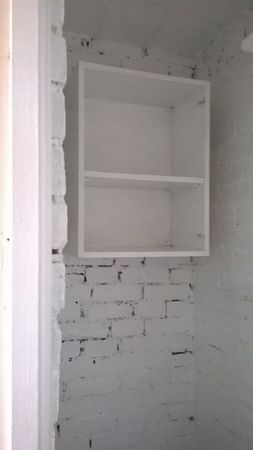 Anything worth keeping has been boxed up and stored in the attic, which until now was empty.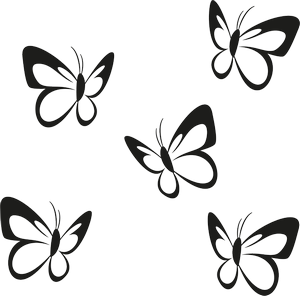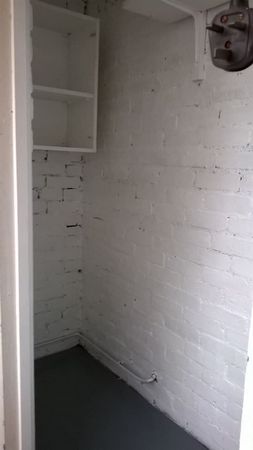 Each of the little rooms then needed cleaning, decorating, and putting to some good use.
I started with the smallest of the rooms....cleaned it out, gave the walls a couple of coats of white emulsion so that they are nice and fresh, painted the floor with garage floor paint, and decided to use it as a library.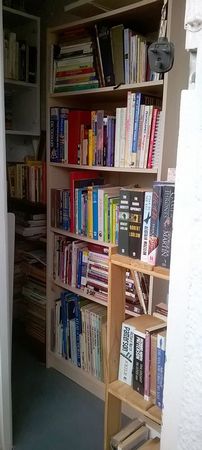 I have lots of books, on all sorts of subjects, and had them in different rooms. I moved a bookcase from the landing to the new library, which obviously freed up some space on the landing.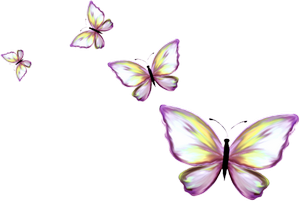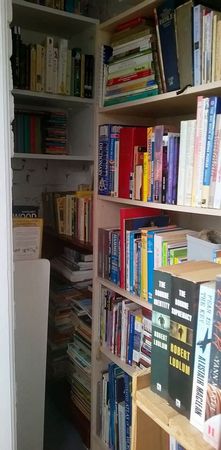 Then I moved all my fiction which I'm yet to read, from the cupboard under the stairs into my new library.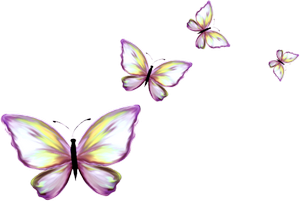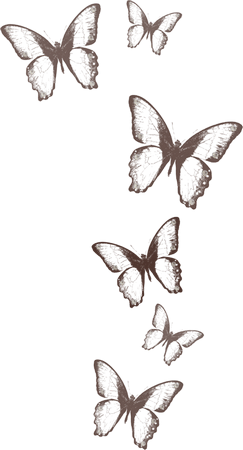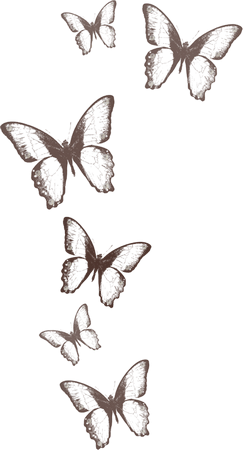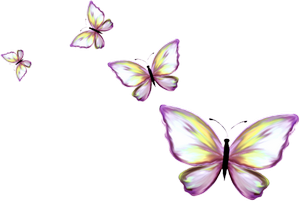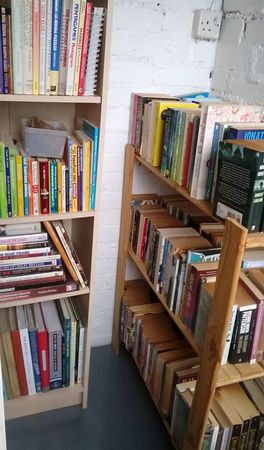 Finally I moved some books I had in the craft room into the new space too. The free standing book cases still need upcycling, but that's for another day.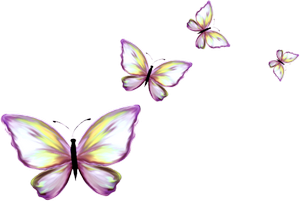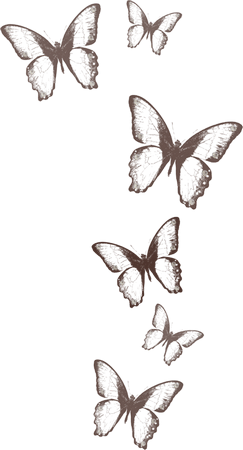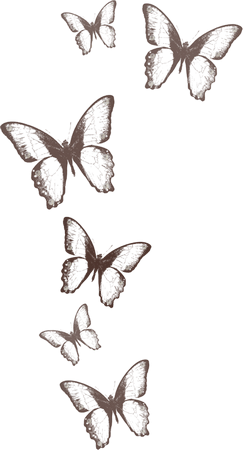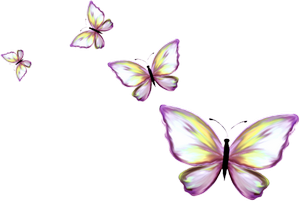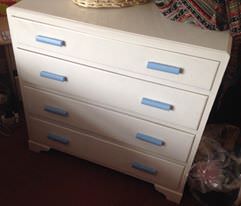 Cupboard love
The next little room I wanted to work on was the cwtch, which is the room next to the kitchen. I needed a chest of drawers to go in there, for putting overflow kitchen items in, so that things don't fall out when I open my kitchen cupboards!
I put a shout out on the free/cheap sites and this came up at a very good price. It's so cute.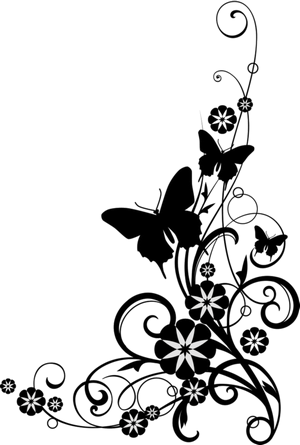 However, then this Welsh dresser came up on another site - again at a really good price. All my adult life, I've wanted a Welsh dresser.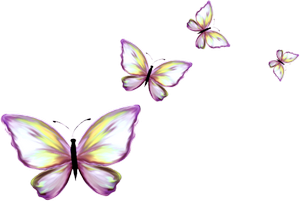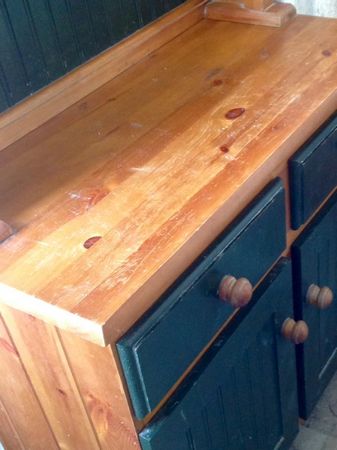 It fits perfectly into the allocated space in the cwtch.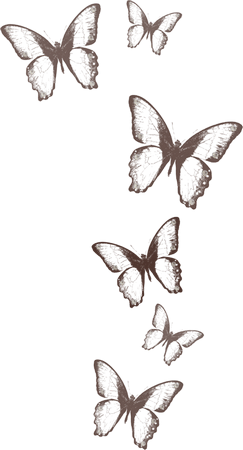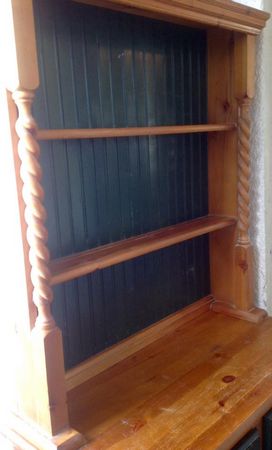 At some point I will upcycle it. I probably won't change it too much, as I love the colour of the natural pine wood. However, the current green colour on the doors, drawers, and back panel is a bit too dark for my taste, so I'll probably replace that with a sage green, and clean up the natural pine.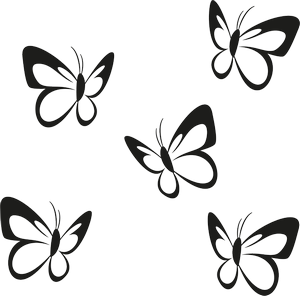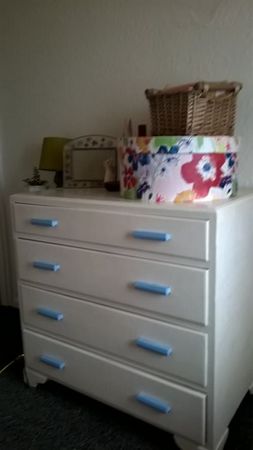 In the meantime, the cute little chest of drawers looks great on the landing......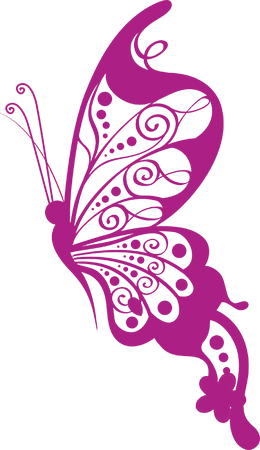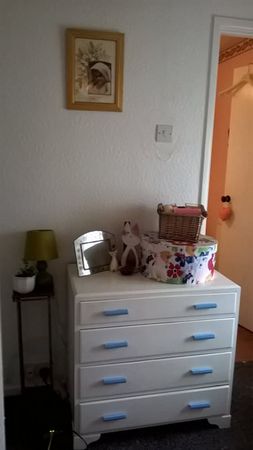 ......replacing the bookcase which was there before it moved to the library.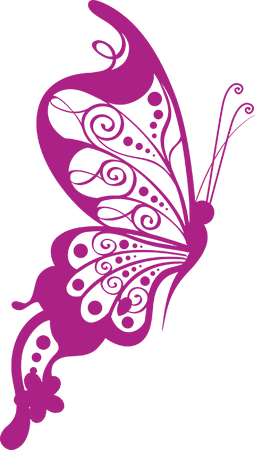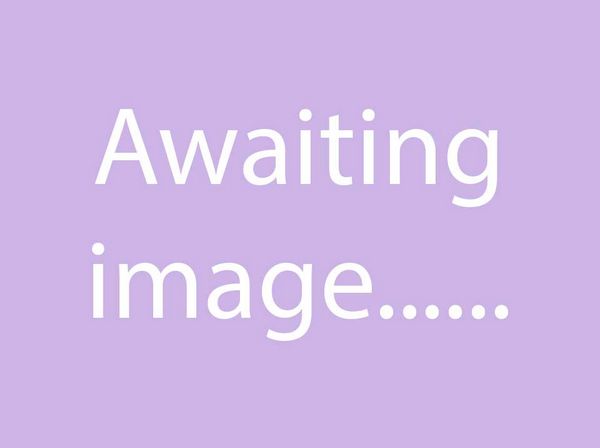 One day at a time
As with my garden, my house is an ongoing project. We are now at the end of August, and any updates to my continuing house story will now be put on my daily blog. So if you've enjoyed reading this, and would like to know more, please visit my "Dear Diary" page......and thank you for taking the time to look!
Moving on up......
To go back to the top of this page, please click here