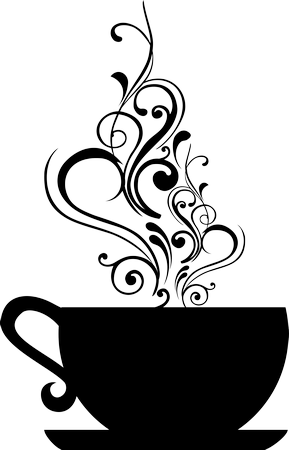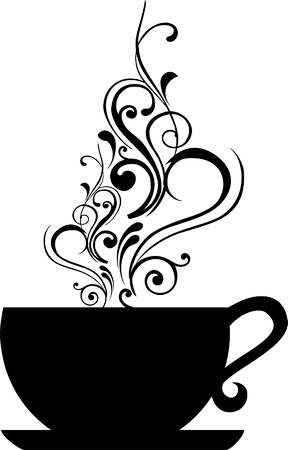 "Dear Diary..."
...What an October it's been!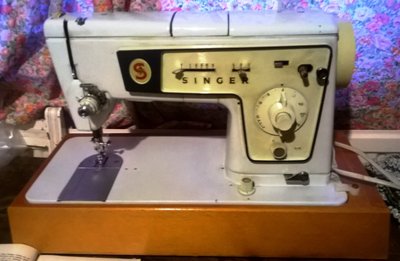 Lyric snippet from "Dear Diary" by The Moody Blues.
Please click here if you would like to listen to it via YouTube.

Back to life......

October 2020
Another mixed month!
October saw beautiful autumn weather and colours as she showed off her gown of golds, greens, reds, browns and yellows. There were the obligatory books, crafts, baking and fairies.
This months also brought some hard days with depression & anxiety, and a very sad day when a dear friend Lesley passed away.
On a positive note - I found new plant based products, some heel pads to help with the pain in my feet (and boy do they help!), and I had a new (old) sewing machine which of course I named Pearl, because "Pearl's A Singer". Pearl subsequently helped me to make some new curtains for the lounge.
The best thing of all was that the local lockdown was lifted and I was able to see my Lovely Man for the first time in a month! He came bearing an early birthday gift of an antique towel rail, and he also gave me a lovely bee hive for my garden. There were, of course, walks on the beach and in the local parks to wonder at the beauty of nature!
If you would like to look at the posts from the very first one on Thursday 1st October, then please click here.

Saturday 31st October 2020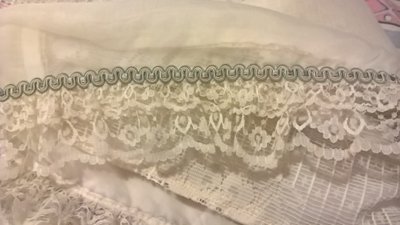 Picture of the day......"Soh! A needle pulling thread"
I've been sewing today, and have finally finished the organza/lace curtains for the lounge.
I'm really pleased with them, and looking forward to putting them up tomorrow.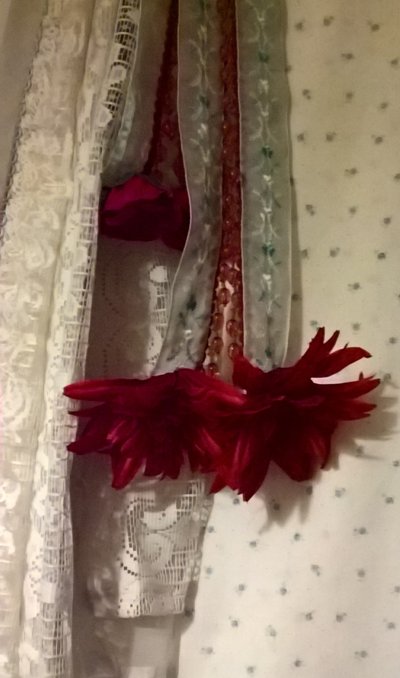 I need to clean the window and surrounding area, and it was quite late in the afternoon today when I finished, plus I'd kind of run out of energy, so I'll do it all tomorrow morning when I'm fresh.
I have the main curtains washed and ironed ready to go back up with them, and both sets of tie backs all ready.
It will be nice to see the window dressed properly again. I just hope that norty Nala cat keeps her claws off them this time!
I shall post pictures of the dressed window tomorrow on my blog.
Tomorrow I'll also be moving on to my next sewing job, which is to give the bathroom window a make-over!
Today has been quite good regarding energy levels, and I've managed to be quite productive. I haven't been in so much pain as I have recently either, which is great.
It's very tempting, on days like this, to go hell for leather and get as much use out of the energy as possible, but I realise that's a mistake. At my last hospital appointment the Rheumatologist discussed pacing with me, and basically going at a reasonable pace, getting what I can done, and resting when my body is telling me to, so that is my approach now. It has to be really.
So today I stitched, knitted, cooked, cleaned, washed clothes, and went out for two (short) walks with Bob and Ollie - all at a reasonable pace, without rushing or trying to cram loads in. Oh, and that was after a fairly late start (making the most of a weekend lie in).
I'm hoping for a similar day tomorrow.
I'd love to see your feedback!
please click here if you would like to comment on this blog entry via my Facebook page.

Friday 30th October 2020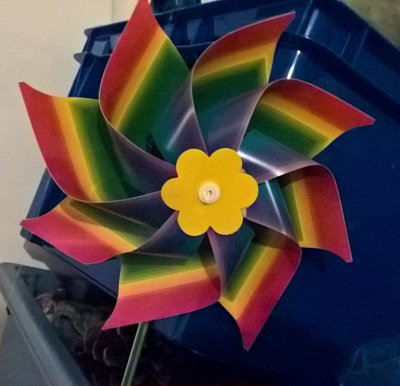 Picture of the day......"The windmills of your mind"
I'm still sorting stuff out, and I came across this lovely rainbow windmill, left over from Lydia's seventh birthday party (she's 27 now), which had a rainbow theme.
The follow up story to "Lydia and The Tooth Fairy", which is called "Fairy Fleur's New Dress", and is based around the rainbow party, should be ready to go on my writing page around this time next week, so watch this space!
In the meantime, if you haven't read (and listened to) "Lydia and the Tooth Fairy", and you would like to, then please click here.
As well as getting some writing done, I'm hoping that Weekend and me will be joined by our old friends Inspiration, Motivation, Organisation, Creativity, and Productivity, so that we can continue with some stuff, and get some other stuff finished, and maybe start even more stuff!
Of course, Weekend and me have already been joined by my Lovely Man and Ollie, so we'll be enjoying their company, and hoping for a break in the predicted rain, so we can get out for a walk or two. "Woof! Woof!" said Ollie. (I think that means 'Yes please!').
I wish whoever is reading this a very happy weekend.
I'd love to see your feedback!
please click here if you would like to comment on this blog entry via my Facebook page.

Thursday 29th October 2020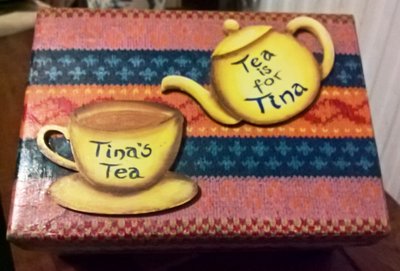 Picture of the day......"You've got a friend"
I had a lovely friend called Jo, who I'd known since we were eleven years old, when we met in high school.
Jo sadly passed away from cancer four years ago. Whilst she was poorly, she made me this lovely box to keep my tea in. She obviously gave it lots of thought, because she knew how much I love my cuppa.....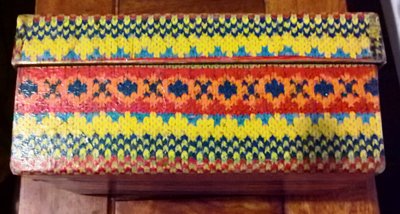 ......and also how much I love to knit. She used knitting print paper to decoupage the box.
This box is one of my most treasured possessions, because it reminds me of a lovely friend, and that she made it with love for me. It lives in my kitchen and I think of Jo every time I see it.
Jo would (and should) have been 55 years of age today. Happy Heavenly Birthday Jo - I hope you're having an absolute creative, naughty ball up there.
I'm off to have a cup of tea, look at my lovely tea box again, and raise my cuppa in honour of a loved and missed friend.
I'd love to see your feedback!
please click here if you would like to comment on this blog entry via my Facebook page.

Wednesday 28th October 2020
Picture of the day......"Yellow"
Daffodil yellow fabric.....hmm, what will I make with it?
It may be something fairy-related....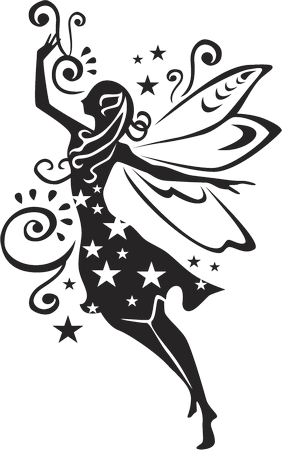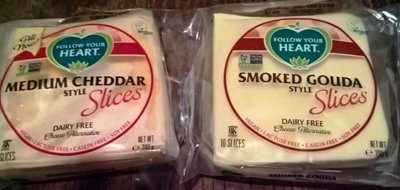 When in Tesco the other day, I was delighted to find this brand of vegan cheese.
This is the only vegan cheese I've found so far, which I feel behaves like dairy cheese. It has a nice flavour, and actually melts. I made paninis for lunch today, toasted and spread with vegan tomato pesto, and then filled with mushrooms, slices of tomato, and some of this cheese. They were yummy.
My day off went well today. I was productive, and also rested when my body asked me to. I got some regular housework done, including a couple of wash loads (I wash by hand at the moment, as my washing machine broke down some months back. Another washing machine is on the horizon though, so it's not for much longer). I also painted more of my tea cupboard, did a bit of writing, and sorted out a couple of personal admin things.
This afternoon I had a nap, which was much needed. I made a Thai curry for dinner, and we watched more of "The Killing", which we are really enjoying.
Back to work tomorrow, so this kind of feels like Sunday evening again, haha. Having had a day in the middle of the week to recharge and catch up a bit though, I do feel more refreshed than if tomorrow was a regular Monday.
If you're reading this, I hope you're having a good week so far, and making nice plans for the weekend.
I'd love to see your feedback!
please click here if you would like to comment on this blog entry via my Facebook page.

Tuesday 27th October 2020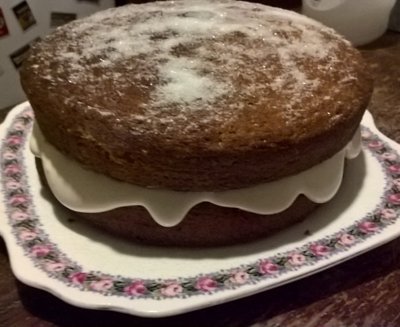 Picture of the day......"Soul cake"
I was determined that this evening, there would be home-made cake!
The last two weeks, I have just been too tired to bake, and have bought cake, which has been disappointing.
After the day I had yesterday, healthwise, I wasn't sure that there would be energy this evening to make cake, but there was! A good, old-fashioned Victoria sandwich.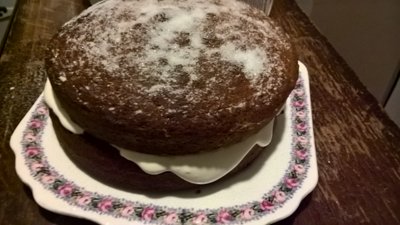 I used the usual Jane Asher recipe (always a winner), and used Buttery Flora for the mix. Flora have recently changed their recipe for the Buttery Flora, and added buttercream back in. Boo. I do have some stock I bought before they did that though, so am using that up.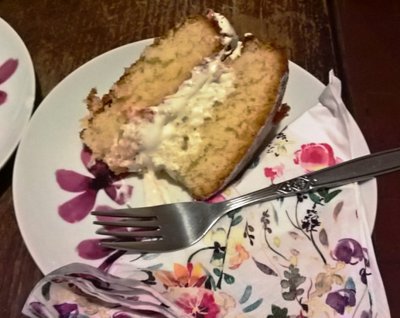 I whipped up some Elmlea plant (double) for the filling, with some yummy strawberry jam. I couldn't get the Elmlea to whip up as well as the first time I did it, so it's oozing out of the sides, but I kind of like the pattern it's making, so that's ok.
Plus, it tastes good, so what's not to like?
Healthwise, today has been better than yesterday. I've still had all the same symptoms as yesterday, but not anywhere near as bad.
I have a day off tomorrow. It's one of a regular set of days which have been set aside over the next three to six months, specifically to counteract the problems I am having with Lupus. Because of the nature of the condition, and the main symptoms of fatigue and joint pain, it means that probably about eight working days out of ten, I get home totally exhausted, with no energy to do any of the things I want to do, and sometimes not even enough energy to keep on top of the basics of cooking and housework.
This is very frustrating and upsetting. I try to catch up on things at weekends, but I am consantly chasing my tail and feeling inadequate and sometimes pretty useless. My erratic sleep patterns (having to nap in the evenings and weekend daytimes, and often not being able to sleep properly at night) add to this.
So I've been working on ideas for solutions to try and balance things a bit better. The meal planning is one such solution, and is kind of working ok, although I need to fine-tune some things. Cutting some days at work is another solution, so that's what we're trying at the moment.
So tomorrow I will do whatever my body requires me to do. If I have energy I will get things done, and if I don't then I will rest and sleep. It's as simple as that! In the meantime, it's tea, cake, and (hopefully) a good night's sleep!
I'd love to see your feedback!
please click here if you would like to comment on this blog entry via my Facebook page.

Monday 26th October 2020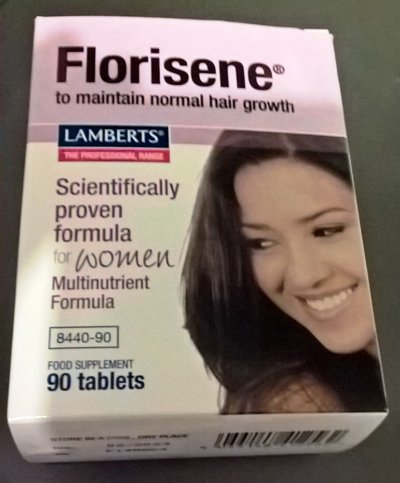 Picture of the day......"I am not my hair"
That's what the song says.....and it's true. However, hair is important. If our hair looks good, we feel good.
One of the most distressing symptoms of Lupus for me is that it makes my hair fall out. I have naturally fine hair anyway, so for it to fall out as well is soul-destroying.
Some years ago, someone very close to me had a similar problem, but her hair loss was due to the menopause. When I noticed that I was losing hair, this lady recommended Florisene to me to try, as she had tried it and found it to be absolutely invaluable.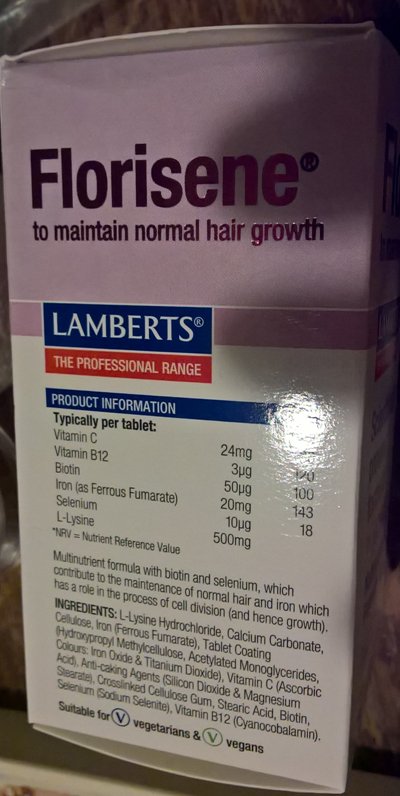 So I bought some and found that for me it was also amazing. This was around ten years or so ago, and at the time I was able to order it through Tesco pharmacy. Then they stopped being able to get it. I tried lots of different pharmacies, and nobody seemed able to source it for me.
In the meantime, I tried taking Biotin, and that was good, but nowhere near as good as Florisene. I then tried Perfectil for hair, skin and nails, subsequently switching to the Tesco own brand equivalent. Again, good but not that good.
I eventually sourced Florisene online just over a year ago, and am able now to get regular supplies of it. I buy it directly through Lamberts, who make it. I can't praise it enough, for the difference it has made to my hair. I still have some issues with it being thinner than it used to be, but the difference to how it looked a few years ago is amazing.
I would recommend it to anyone who is having hair loss issues, although I don't think it works for some conditions, such as Alopecia.
Florisene does contain iron, so you need to be careful not to take any other iron supplements at the same time. Having said that, I've continued with the Tesco hair, skin & nails supplement, simply because of the difference that has made to my skin.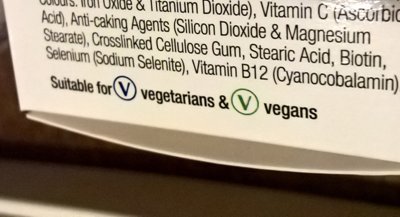 I just take a smaller dose of Florisene and am careful not to exceed iron levels.
Another thing I like about Florisene, is that it is vegetarian and vegan friendly.
Today has been quite hard. I've had dreadful fatigue all day, and quite a lot of joint pain, especially in my hips, hands and feet. I've also had brain fog, a headache, and a constant feeling of having a head full of cotton wool! On days like this, all noises seem loud and invasive, so I've spent most of my working day inside headphones, listening to the lovely, calm, mellow music of Nick Drake!
Consequently Bob and I are having a fairly laid-back evening. A simple meal of home-made pie with veggies, and some T.V. before bed. Here's hoping for a better day tomorrow.
I'd love to see your feedback!
please click here if you would like to comment on this blog entry via my Facebook page.

Sunday 25th October 2020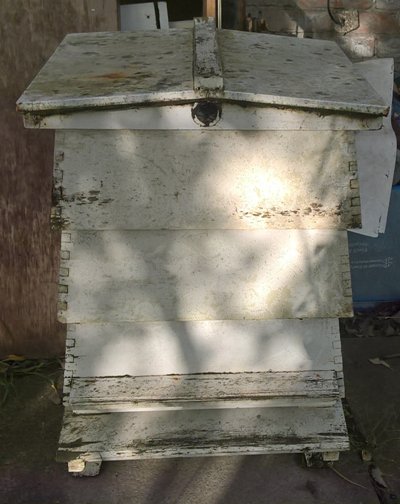 Picture of the day......"The birds and the bees"
Bob has given me this beautiful bee hive to put in my garden.
I absolutely love it, and can't wait to put it in place and grow lovely things around it. I've been looking at Pinterest for some inspiration and ideas.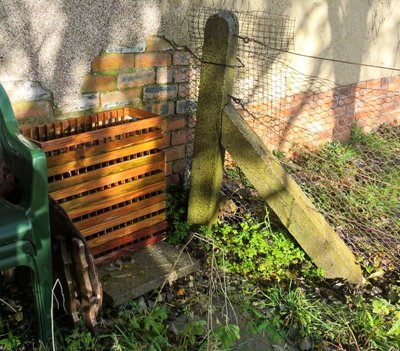 This is possibly a corner where it could go.
I'll try and get it cleared, de-weeded, and sorted in the next couple of weeks, although that will depend on the weather and energy levels.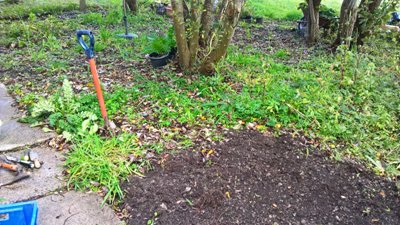 The rain has been quite relentless all weekend, although it did ease off for a while this afternoon and I managed to get out there for an hour or so to carry on where I left off last weekend.
My next step was to clear the next bit of where I'm going to plant grass, so I needed to pull/dig up the weeds, then dig the ground over.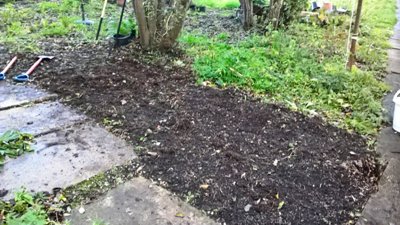 After doing the same thing last weekend with the first patch, I decided that I might as well scatter the grass seeds as I go along, on each part, as well as plant any bulbs I want in that area. That way, at least some of the top end will have been done completely, just in case low energy/joint pain/adverse weather prevents me from doing the whole lot.
So that's what I did today. I tidied up the next bit, then scattered grass seed, and planted some spring bulbs along the line of the border with the path in each direction.
The directions on the grass seed box said to "shake, rake, and water".....so I shook and raked, then as the rain came back in again, I left the watering to Mother Nature!
Apart from the gardening, today has been fairly laid back and relaxed. The clocks went back last night, although in this house, it isn't done that way!
As part of my plan to approach winter with positivity each year, I always wait until the morning to turn back my clocks, because that way, I am conscious of having an 'extra hour', and I use it for something, rather than having slept it away.
So this morning, we decided to use the extra hour to have a leisurely breakfast in bed - smoked salmon and scrambled egg, on a toasted wholemeal muffin. It was very yummy!
Then, because we didn't actually turn the clocks back until after breakfast, I felt like I had another hour again, so I used it to do some cross stitch! Haha.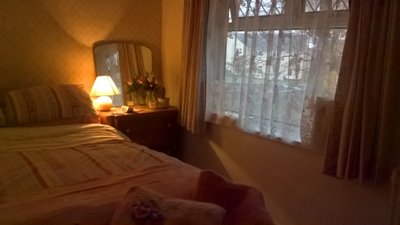 We took Ollie out for a quick run again this afternoon, and then when we got back, and I went upstairs to put on the lamps in my bedroom, it struck me how lovely the late afternoon autumn light is coming into that room.
This is the only room in the house where I haven't done any kind of work at all, in the way of decoration/soft furnishings, etc. I do have plans for it, and it is ultimately going to be the spare room, and I'll be moving my bedroom into the front room, because it's bigger. I still think though, that even in its undecorated state, this room is really cosy.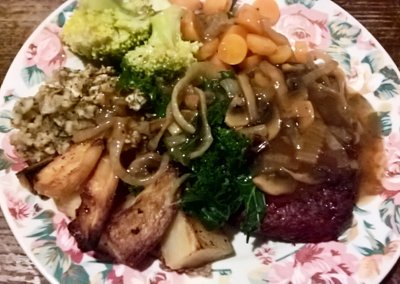 This evening I cooked a Sunday roast kind of meal. I don't very often do them, so when I do, we really enjoy! I cooked a Tesco Plant Chef 'fake steak' and we ate it with roast potatoes & parsnips, broccoli,kale, carrots and stuffing, and I made a lovely onion & mushroom gravy. It was yummy!
Off for some TV now - we're going to watch the programme about the Clydach murders, which was aired on BBC a few evenings ago. Lovely, cheerful Sunday evening viewing! Haha.
Back to work tomorrow, and once again the weekend has flown by! I have a day off on Wednesday though, which I'm really looking forward to, and I'm hoping that health and weather will allow me to get some more gardening done.
I wish whoever is reading this a very happy, healthy week ahead.
I'd love to see your feedback!
please click here if you would like to comment on this blog entry via my Facebook page.

Saturday 24th October 2020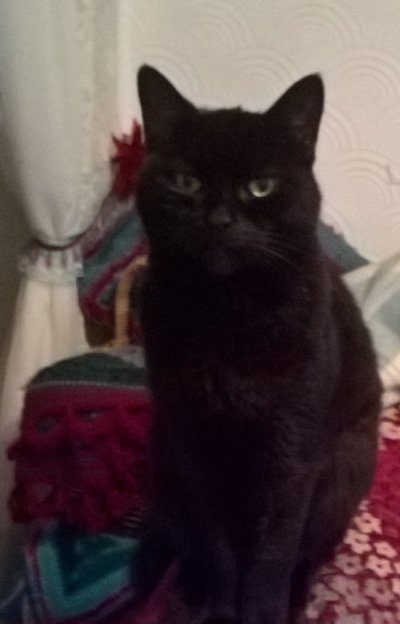 Picture of the day......"......Somebody's watching me!"
Beautiful Lady Nala does this quite a lot - I think she's been reading W.H. Davies' poem - "What is this life if, full of care, We have no time to stand and stare."
Or maybe she's just saying "Come on woman, it's time for fishies!"
Either way, I couldn't help but photograph her beautiful little face.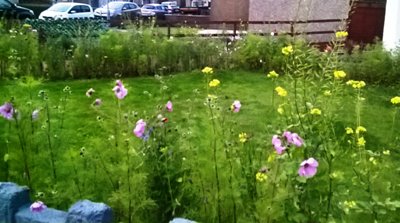 Today has been mainly about enjoying just the simple things. It's been so lovely having a whole day with my Lovely Man, Ollie and the kitties - the first in ages.
We took the car early this morning to get the MOT done. It didn't pass, but it can be sorted, and will take about a week. So, we went back to my house in Bob's van, and called off on the way home for some food shopping (essential stuff only of course!)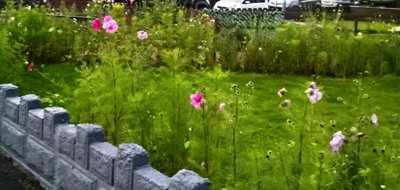 This afternoon we took Ollie out for a walk -just locally, where there is an open area where he can have a run about.
On the way, someone else's garden caught my eye, because of the beautiful wild flowers which have been planted there. The last time we saw this garden it was very bare, because the house was being done up. This was a few months ago, so it was such a lovely change to see the flowers. I hope they didn't mind me photographing them.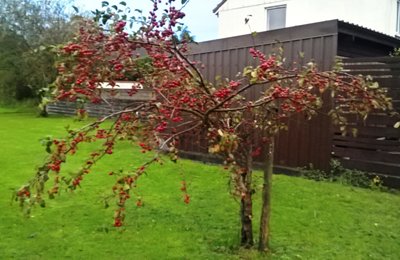 Then, in the open area itself, I felt this little tree was worthy of a snap too. I love the red colour of the berries.
Across the way we spied a fox trotting about. It saw us, and stopped to look for a while, then scampered off into the undergrowth. At this point Ollie hadn't seen it.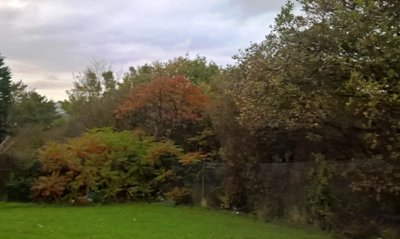 When we got over to the part where Mr. Fox had been, Ollie picked up the scent, and he hurtled around on a proper mission, with his nose practically stuck to the floor, as only a Spaniel can do! Haha.
For dinner this evening, I thought I'd try using some tofu. I've never cooked it before, have only eaten it once before, and quite frankly thought it was awful! However, the person who cooked it for me really had no clue what to do with it, so it wasn't the best of examples.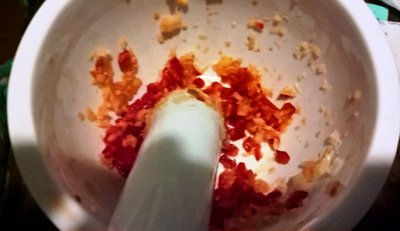 So, I thought I'd get some, and make a tofu tikka masala. I love Indian food, and tikka masala is one of my favourites.
I used a BBC Good Food recipe for chicken tikka masala, and adapted it. The recipe includes an option for making your own tikka masala paste.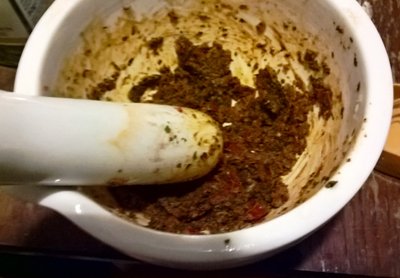 I don't have a blender which is fine enough for this sort of thing, so I improvised using a garlic press, a sharp chopping knife, a fine chocolate grater and a pestle & mortar. That method did work quite well, although it was quite hard work, and my finger joints weren't very happy about it!
We had a starter of ready-made samosas and onion bhajis, and some poppadoms and mango chutney.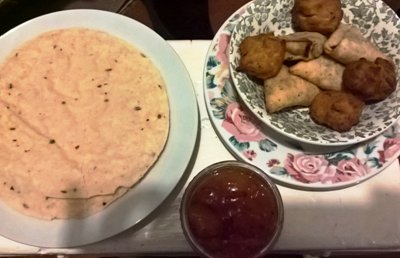 The main course was ok. However, I'm still not impressed with tofu. Bob and I both thought that it was bland. It hadn't seemed to absorb any of the flavours. Maybe this was because it simply doesn't, or (more likely) that I didn't cook it in the right way for this to happen. I'll have to ask in the vegan group for some advice I think.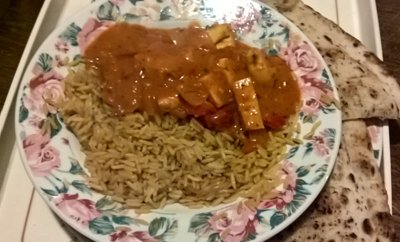 Also, I don't think Bob really liked the texture of the tofu. I did, because it reminded me of paneer, which I absolutely love.
We also both thought that the sauce was a bit on the thin side. In the recipe, there is a bit where you add water. I think next time I would leave that out. The flavour on the whole was lovely though - creamy and mild, with just a kick of spice.
The rest of this evening is going to be fairly chilled.
There was a series out a few years back, called "The Killing". I didn't see it, but Bob did and said it was really good. So, we're going to watch the first episode of that tonight. Then look forward to having a whole extra hour tomorrow when the clocks go back!
I'd love to see your feedback!
please click here if you would like to comment on this blog entry via my Facebook page.

Friday 23rd October 2020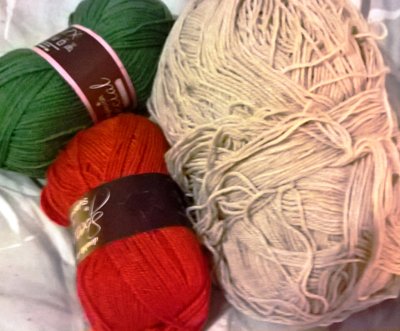 Picture of the day......"Crimson and Clover"
Since it's not going to be too long before I'm ready to crochet the border onto my current crocheting project, I thought I would have a look through my yarn stash to see what I had, and whether I needed to buy any more.
I found this lovely red-orange colour ("Tomato" by Stylecraft Special double knitting), and a very large ball of a sort of oatmeal colour.
I needed a third colour, and favoured a green, but didn't have anything in my stash which was quite right.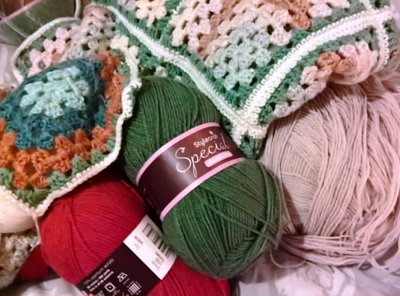 So I ordered some Stylecraft Special double knitting in "Cypress" from Wool Warehouse. Wool Warehouse are fab - I'd received my yarn within 48 hours of ordering it!
I think all three colours go really nicely with the colours I've already used in the blanket/throw, and I really want to get all the remaining granny squares done and joined together now, so that I can start on the border!
This evening I am very excited! I haven't seen my Lovely Man for a month, due to the local lockdown.
However, there is now a new lockdown in place - effective for the next two weeks - and a person living alone is allowed to form a bubble with another household. Since this certainly applies to us, that is what we're doing!
So, I'm off to give Bob and Ollie big, big cwtches, to cook something lovely for us to eat, and to just enjoy an evening with my favourite man and favourite dog....oh, and my three favourite kitties too of course!
I wish whoever is reading this a very happy weekend.
I'd love to see your feedback!
please click here if you would like to comment on this blog entry via my Facebook page.

Thursday 22nd October 2020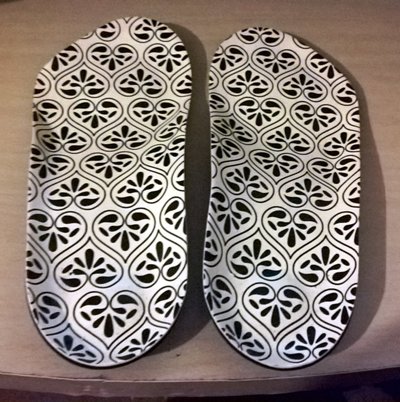 Picture of the day......"Happy feet!"
I can't begin to tell you the joy I feel at finding pain relief for some of my hurty bits, which isn't a tablet and won't in any way contribute to the daily fatigue!
The Rheumatologist at my appointment the other day suggested some insoles like these for my shoes, to provide some relief from the pain in my heels, caused by Plantar Fasciitis.
I used them for the first time today in the boots I wear to work, and goodness me, what a difference!
They fit really nicely in the boots, and I could feel an immediate difference. I still have pain in my toes, from RA, but the pain in my heels is so much better with these - even by the end of the day. The only criticism is that they take up a fair bit of room in the boots, and I wasn't able to wear socks. I was wearing tights though, so that's ok.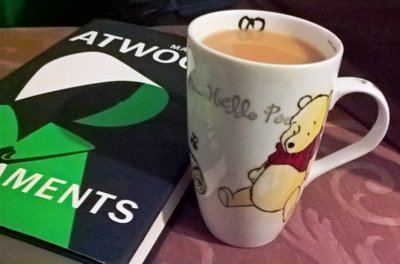 I don't have a lot to report today, other than I got a letter to say that I have an appointment for an MRI scan in early November. Wow, I'm impressed - and very happy - that the Rheumatologist got that moving so quickly.
I'm quite cold this evening, and really tired, so I've been cwtching up under a blankie with this literary pair! I love the contrast between Pooh Bear and Margaret Atwood's very serious book! Not that Pooh Bear can't be serious - of course he can...but I think you know what I mean.
Less than twenty-four hours now before I see my Lovely Man, after not seeing each other for a month! To say I'm excited is an understatement.
Friday tomorrow and almost Weekend. I know I say this every week, but don't the weeks go by quickly?
Right, back to my literary contrast. Toodlepip!
I'd love to see your feedback!
please click here if you would like to comment on this blog entry via my Facebook page.

Wednesday 21st October 2020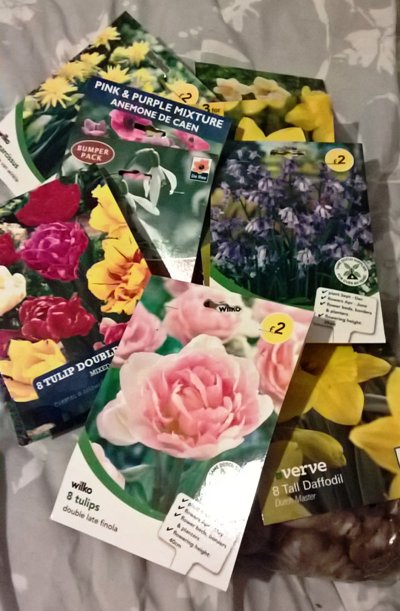 Picture of the day......"Tiptoe through the tulips..."
...and the daffodils, and crocus, and anemone, and snowdrops.....I bought some spring bulbs to plant around the bases of my trees. I'm hoping my spring garden will be a riot of colour!
It will be very lovely to tiptoe through such beautiful flowers.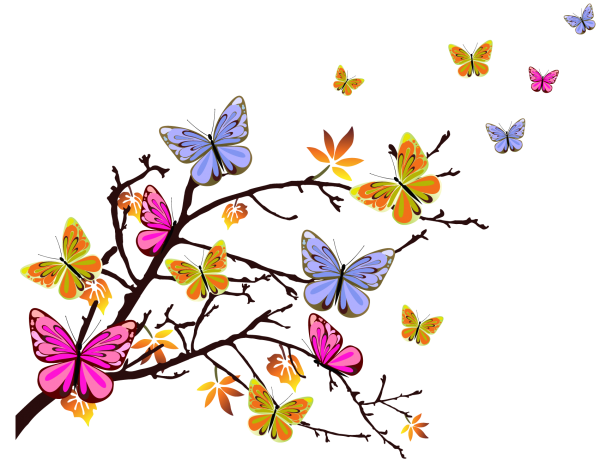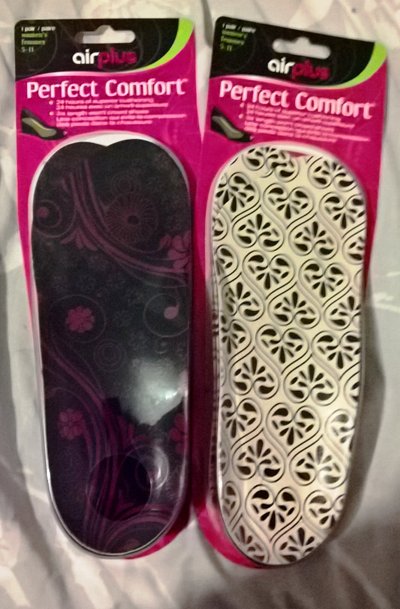 Whilst I'm tiptoeing, I'll be wearing a pair of these in my shoes.
For the last few weeks I've been experiencing terrible pain in my feet - especially my right foot. My feet hurt all the time to be honest. It doesn't matter what shoes I'm wearing, or even if I'm wearing none at all. They just hurt.
A lot of the pain is in my toes, and I know it's Lupus-related RA. However, recently I've had a different sort of pain, concentrated around my heels. I told the Rheumatologist yesterday, and she thinks it's a condition called Plantar Fasciitis, an inflammation of the fibrous tissue (plantar fascia) along the bottom of the foot that connects the heel bone to the toes, and which can cause intense heel pain. She suggested I buy some of these inserts for my shoes, so I did! I'll let you know how I get on with them.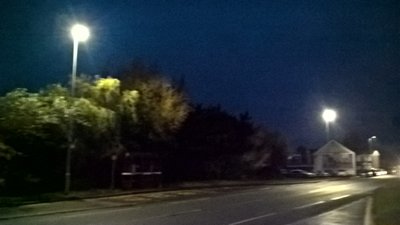 This morning I was taking part in bus life! The car needed to go in for an MOT, and I dropped her off early - very early, and then caught a bus to work.
This was what the street looked like at just before seven this morning.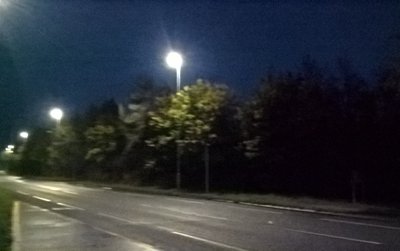 I was really anxious about doing this, as I haven't been on a bus journey since before the whole Covid-19 thing. First of all, I wasn't sure if the bus would be full already (because they're limiting passengers for social distancing). I also wasn't sure if I could actually buy a ticket with real money, because looking at the website, it seems that everything is done online and then the ticket stored on a smartphone and scanned on the bus.
Anyway, I needn't have worried - the bus was empty apart from me and the driver, and getting the ticket was fine, as was the journey itself.
As for the car, we're not sure she's going to pass the MOT and the garage I took her to is too busy at the moment to fix anything which might be wrong, so we'll need to take her somewhere else.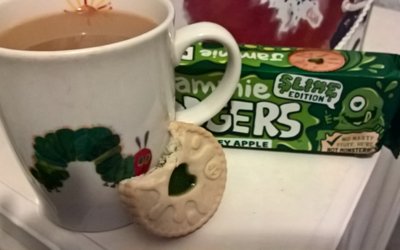 After collecting the car, I went to get the flower bulbs, and came across these little devils. I was a bit sceptical, because I'm a bit of a die-hard original Jammie Dodger girl, but ooh, they are very nice!
Today I had good news. I am going to be able to make that small (but important) lifestyle change which I mentioned about a week or so ago.
I can't say too much more at the moment, but I'm sure it's going to have a very positive effect on my health and wellbeing, and I am very grateful to those who are helping me to implement it.
Ooh...and I was also mega excited yesterday evening, to log into my guest book on this website, and find an entry from my beautiful friend Jane in Australia. It made my day! Thank you Jane, and if you're reading, I have responded to it.
I'd love to see your feedback!
please click here if you would like to comment on this blog entry via my Facebook page.

Tuesday 20th October 2020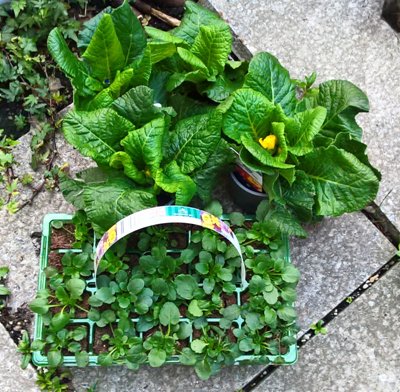 Picture of the day......"Supermarket flowers..."
I popped into Morrisons on the way home from the hospital today, with the intention of buying cake.....because tonight is Bake Off night, and of course, I am too tired to bake!
Whilst strolling purposefully past the plants section, determined NOT to be tempted over to look, I heard a strange sound - a sort of squeaky little voice...
...which squeaked "Excuse me nice lady, look at us....we are only 50 pence each, and we would be sooooo pretty in your garden".
I think it's against the law to ignore squeaky, pleading little voices, so I investigated, and sure enough - there, in the 'plant of the week' section were lovely little primrose plants at 50 pence each! Whilst I was pondering that it might be considered rude not to buy at least one, four of them hopped into my basket! Then I noticed that some dreadful human bean had randomly plonked a tray of viola plants in the same spot. They absolutely did not belong there, and they must have felt terribly rejected, so in the basket they went!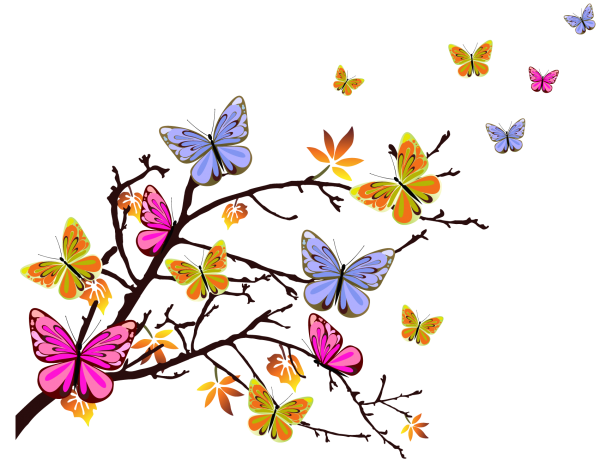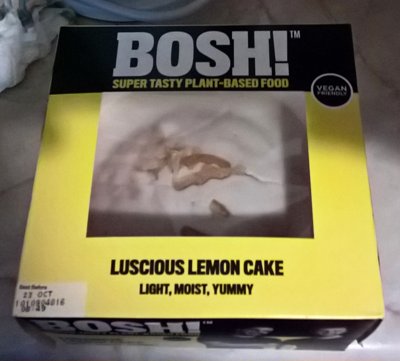 Anyway, back to that cake.
I didn't find any suitable vegan cake in Morrisons, and was just going to go home, and make do with a Jammie Dodger for my Bake Off viewing, but decided that I'd just pop over to Tesco to have a look.
Some people in the vegan group I'm in on Facebook have been raving about 'Bosh' cake, so I had a look, and Tesco had some - a chocolate one, and a lemon one. Since giving up dairy, and my taste buds having changed, I find that some vegan chocolate things can be a bit rich.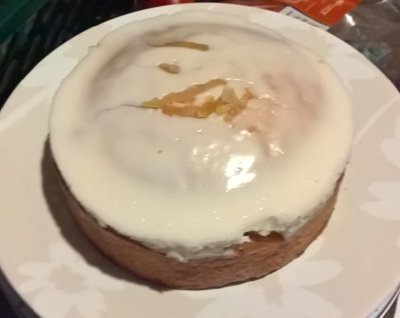 On looking at the Bosh cakes, I did feel that the chocolate one looked a bit rich, so I went for the lemon one. I must say, that it does look rather lemony and yummy!
I don't very often go looking for ready-made cake any more, because I like to bake my own, and I try not to have loads of cake in the house anyway, because it's so tempting to just have a slice here and there, and then before you know it, you've popped some weight on and that's no good for dodgy joints.
So I was very pleasantly surprised to see how much choice there is for vegan cakes now. They're more expensive than regular cakes, but that's pretty much the norm with vegan stuff anyway. Maybe some day things will come down in price.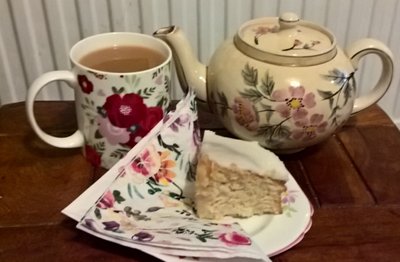 Anyway, before I go and indulge in a little yumminess and T.V. nonsense, I'll just update you on my hospital appointment with the Rheumatologist today.
The gist of it is that I really have to try and live with/work around the fatigue thing. (I thought I was doing that already?). The MRI scans (on my brain and hip) which I was referred for have been 'put on hold' because there is a backlog, although the Rheumatologist did say that she is going to try and get it through, because I'm still suffering from a permanent headache, and lately have been experiencing a fair amount of brain fog, and the pain in my left hip is worse. She sent me for an X-Ray on my hips, so that she can look at the bones.
There is no shortage of Hydroxychloroquine in the hospital pharmacy it seems, and I left with a filled prescription for it!
There were a few other things which we discussed, which aren't really for sharing here. All in all, a bit of a mixed bag of an appointment, and I am glad I went in for it rather than it was over the 'phone.
Right that's it - I'm off for cake!
I'd love to see your feedback!
please click here if you would like to comment on this blog entry via my Facebook page.

Monday 19th October 2020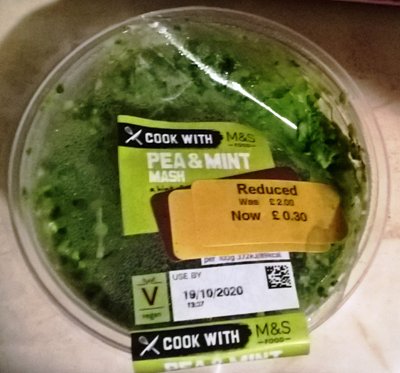 Picture of the day
A pot of M&S 'pea and mint mash' (that's posh mushy peas to you and me) reduced from &pound2.00 to 30 pence!
I never used to like mushy peas....does this mean I'm middle aged now? Anyway, they were very yummy indeed, but I'd never have paid two squidlets for them!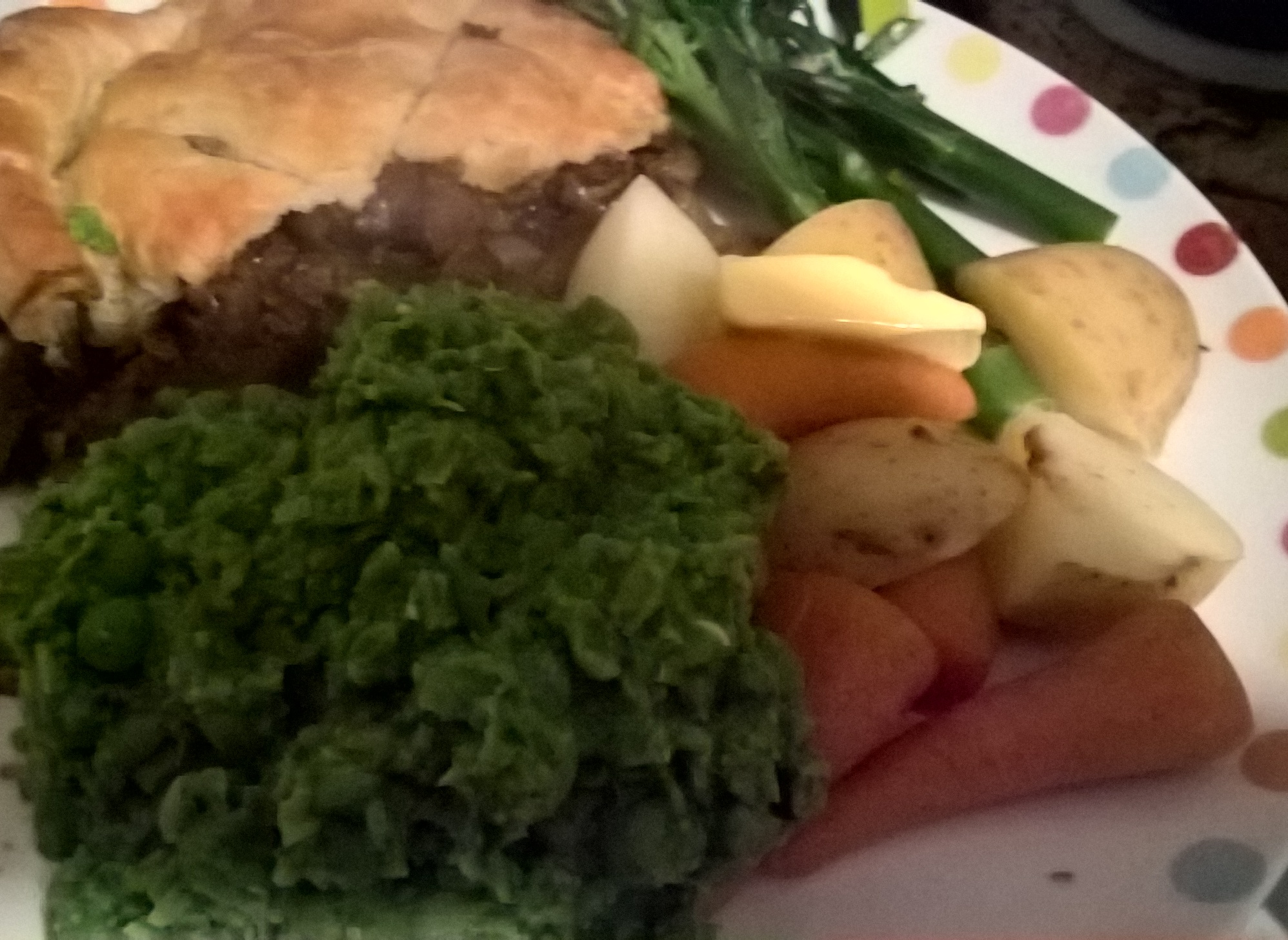 I enjoyed them with some leftovers of yesterday's yummy pie, and some other veggies, which were also M&S bargains.
I have the last of the pie leftovers for lunch tomorrow.....and I had some of the leftovers for lunch today.....I will look like a pie by this time tomorrow!
Today was a bit of a mixed bag. Great news that the local lockdown finishes in Llanelli on Friday. Then that's going to be replaced by a national lockdown for the whole of Wales! This time though, because it's the whole of Wales, it means that the single person linking up with another household to form a bubble does apply to me and my Lovely Man, and we get to see each other on Friday evening, after a month apart. Big YAAAY!! I hope he's ready to be squeezed and not let go of.
I received a call from the hospital at lunchtime. I had a telephone consultation booked with the Consultant Rheumatologist for tomorrow afternoon. They were calling to ask if I'd like to actually go into the hospital for the appointment, in person. Absolutely yes! I have lots of things to discuss with her, and it will be far better to do that face-to-face.
After getting a text this morning from the pharmacy to say my prescription was ready to collect, off I trotted after work to pick it up. There were three things on my script - eye drops, for dry eyes caused by Lupus, Levothyroxine for an underactive thyroid, and Hydroxychloroquine, which is the drug I take to treat Lupus - and bloody marvellous it is too! However, the pharmacy told me that there was no hydroxychloroquine for me, because there is a shortage. She blamed Covid, and said that the shortage is from the actual manufacturers - they simply don't have any (apparently), and there is no point taking my script anywhere else, because I won't be able to get it from anywhere else. I'm more than a little puzzled by this. There were threats of a shortage back in the summer, when it was thought that it could be used to treat Covid, but since that has been proved to be not the case, there shouldn't be a problem. Something else to talk to the doctor about tomorrow then - I'll add it to the ever-growing list!
This evening was better - as well as the veggie bargains in M&S, I also picked up a bottle of my favourite perfume (an M&S own brand), for a tenth of its usual price. I took it to the till, expecting to pay the full price, and when it went through, the cashier was as surprised as me. The general consensus between the members of staff, was that it's massively reduced because they've recently changed the packaging design, and my bargain was in the old style packaging. I did ask if they had any more, but it was the only one. Happy days though!
I'd love to see your feedback!
please click here if you would like to comment on this blog entry via my Facebook page.

Sunday 18th October 2020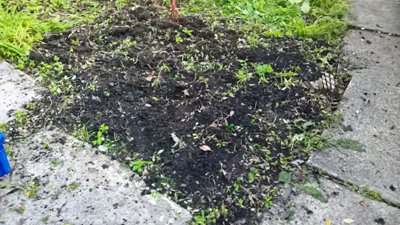 Picture of the day
A patch of my garden which I was working on today.
This was at the point where I had pulled up the weeds, and given it a quick turn over with the fork.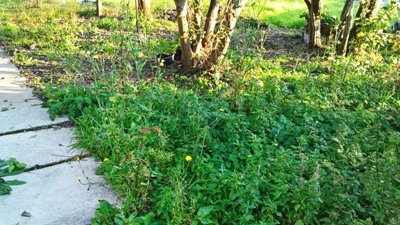 The weeds they grow so fast,
But now that autumn's here,
They've slowed down quite a lot,
So I can get them clear!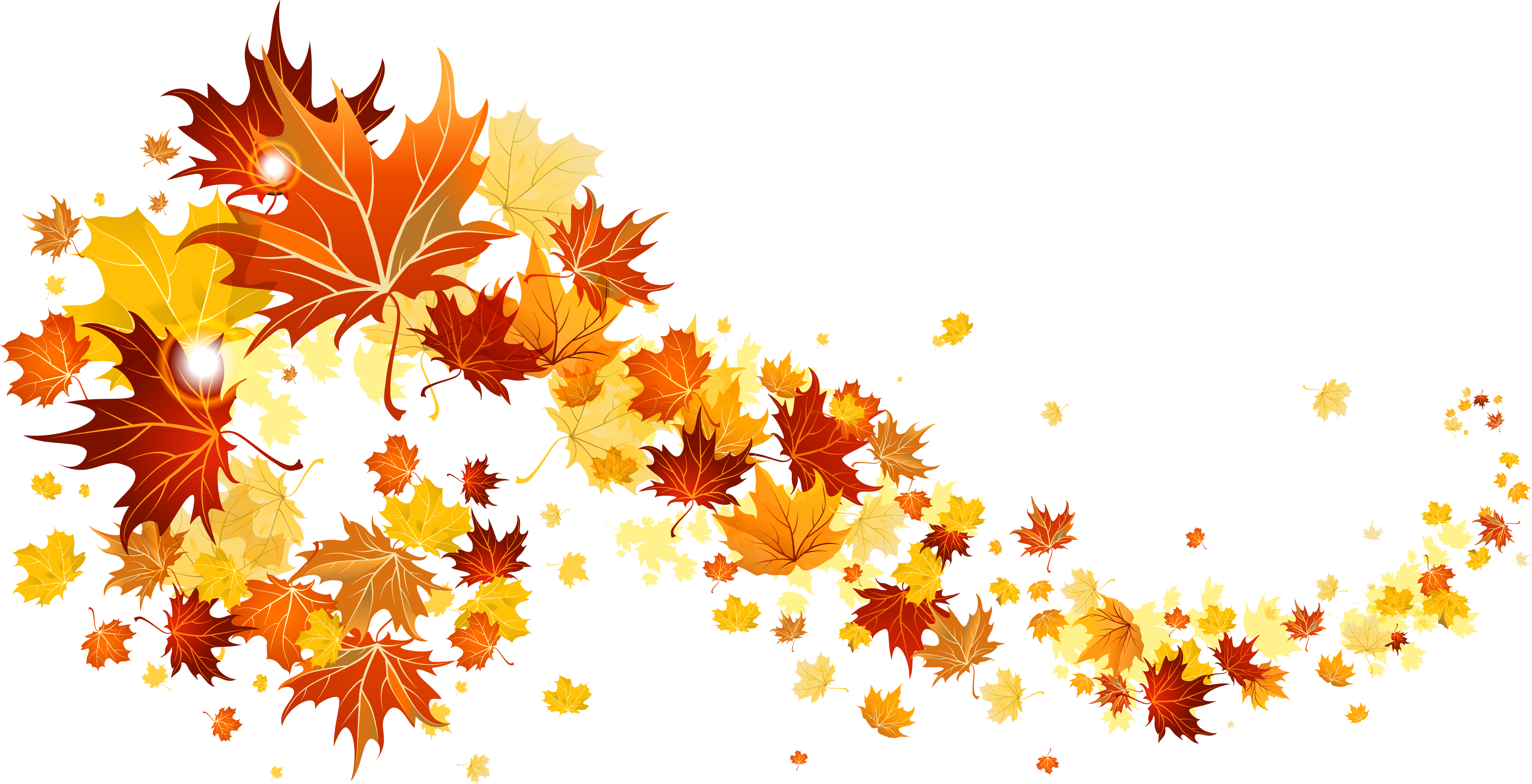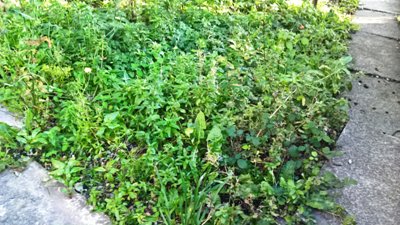 These two pictures are clearly showing the weeds when I went out this afternoon, before I tackled them.
I haven't been out there properly for a few weeks, but have kept an eye on things. I really want to put down some grass seeds in this area at the top (house) end of the garden, and it needs to be done really by the end of this month.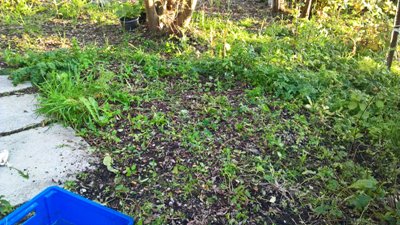 So I managed to get out and weed, dig and rake one patch of it at least.
This was after I had initially pulled up all the biggest of the weeds.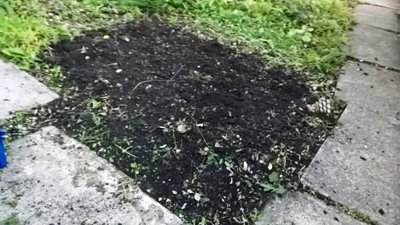 Then this was after I had dug it over with the fork, the spade, and given it a quick once-over with the rake. There are still some small bits of weeds left, and also some stones, even though I sifted a fair bit, when I was digging up all that plastic back in the summer.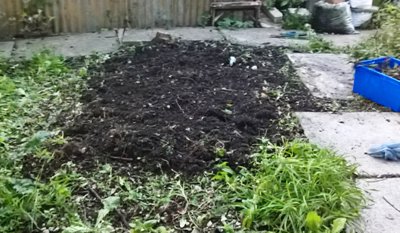 I think that I'm just going to have to accept that it's never going to be perfect soil, put lots of seed down, and hope for the best!
And so, I'm reasonably pleased with what I achieved today.
I'll try for another patch tomorrow after work....if I have any energy left that is.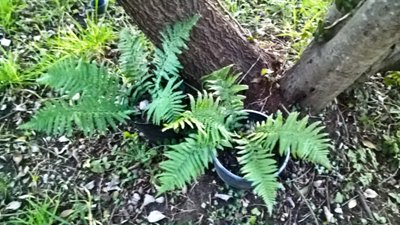 In other news.....I'm really happy with how these ferns are getting on. I acquired them, back in the summer, when out on a walk, and at first they didn't look very healthy and I thought they had died, so I cut them back to soil level and left them to it.
A few months on, and this is their state of play. I'll have to think about planting them somewhere properly soon. They do seem to like it under this tree.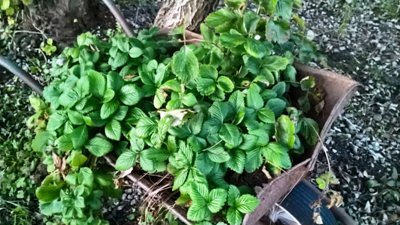 I'm also happy with all the lovely strawberry plants I was given during the summer. They seem to like their wheelbarrow home, and are looking very healthy. Hopefully I'll get some fruit from them next summer.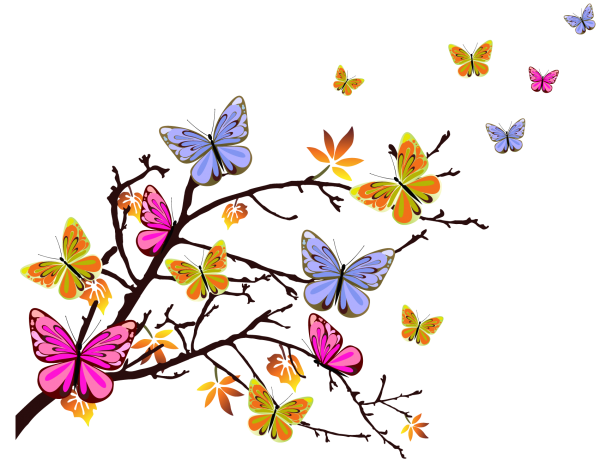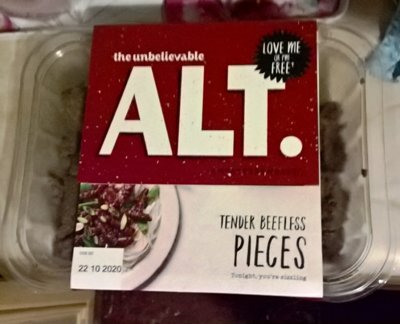 This evening I tried a new vegan product. 'Alt' pieces, which are supposed to behave the same as beef.
I decided to put them in a pie, with some onions and mushrooms, and a lovely puff pastry topping.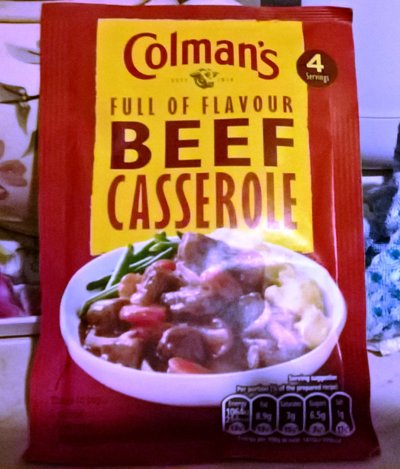 I used a Colman's beef casserole mix for the sauce.
I love the Colman's mixes - quite a lot of them are vegan (as was this one) and they are very tasty.
They're great for using when short of time (or energy) to make a sauce or gravy from scratch. Very valuable for me at the moment, as I'm so struggling with energy levels, but am acutely aware that I need to eat properly.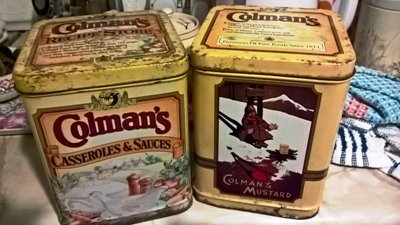 I keep quite a few of them in, and store them in my genuinely vintage Colman's tins.
I've had them for years, and I love them. You can see they're old, by the way they're worn and a bit rusty in places!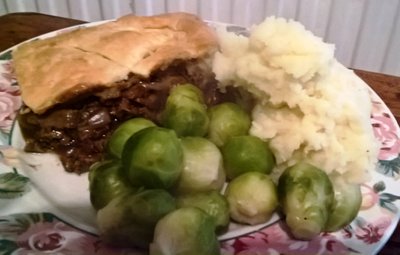 My pie was a success and tasted yummy, although I'm not entirely sure about the texture of the Alt pieces. I ate it with creamy mashed potato and some sprouts. Yes Bob, sprouts! Haha.
I usually put an egg in my mash, but this time I made it totally vegan, using Flora 'butter' block and a dash of Elmlea Plant double. It was so nice.
I've had an otherwise fairly productive day today......more painting of the tea cupboard (it has lots of nooks and crannies to get the paint in)......some crochet, cross-stitch, sewing and knitting, and I read a few chapters of my book.
I didn't actually go out and about today, other than to do a little bit of shopping, as I needed to pick up some fruit for breakfast smoothies.
I wish whoever is reading this a very happy week ahead.
I'd love to see your feedback!
please click here if you would like to comment on this blog entry via my Facebook page.

Saturday 17th October 2020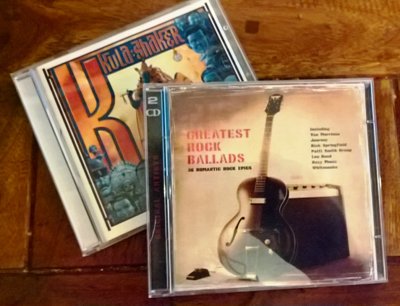 Picture of the day
Some fab music to work by today!
I started the day with fairly good energy levels, and managed to get a few things done - general housework and cleaning, washing out on the line, went down to book the car in for an MOT, and painted some more of the tea cupboard.
I was fairly amazed by this, since I hardly slept last night.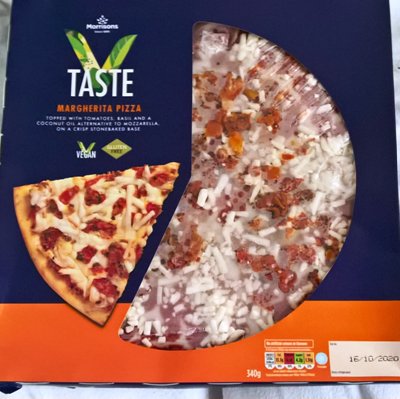 I had this vegan pizza from Morrisons for my lunch, and was pleasantly surprised at how nice it was, as I hadn't been expecting anything great to be honest.
Vegan pizza is always a let down because of the cheese.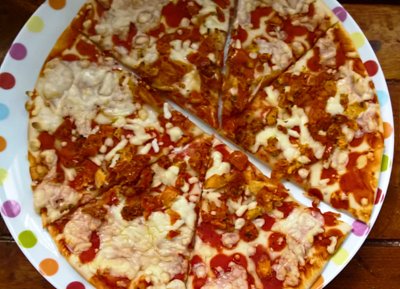 However, the cheese on this one was really nice. It even melted.
It was so nice to eat a cook-at-home pizza which actually tasted like.....well, a pizza! Yes, I know it was a day out of date....however, I only actually noticed this when I was uploading the photograph to put on here! Oh well, I'm not dead yet, so it must have been ok.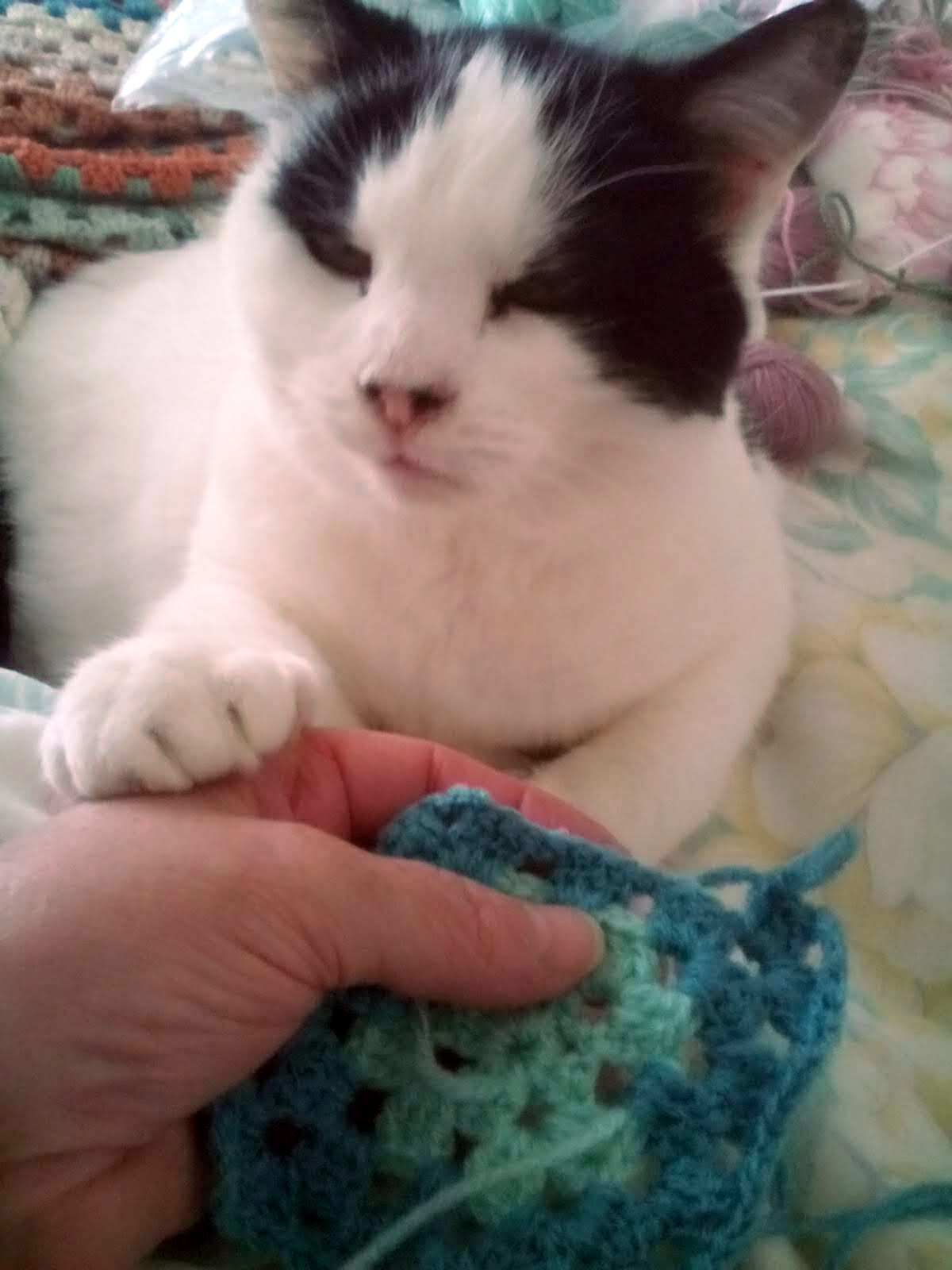 After lunch, I sat down with a cuppa and crocheted a bit of my pastel throw, accompanied by my furry and very lovely crochet assistant!
It was at that point though, that last night's lack of sleep hit me, and it wasn't long before I was snuggling down for a few hours' sleep.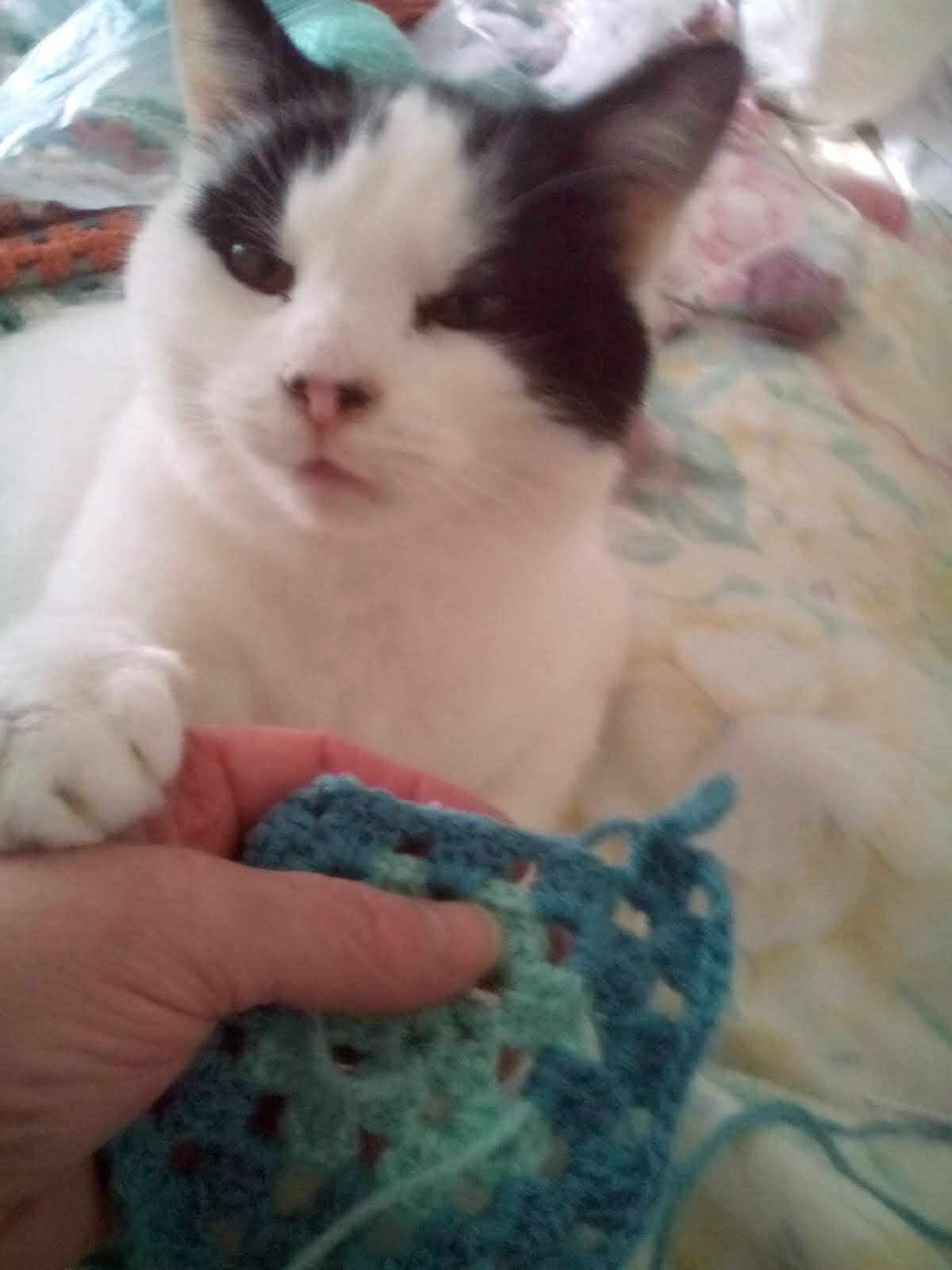 My furry assistant considered it his duty to stay with me and snooze as well. He's such a cute little guy.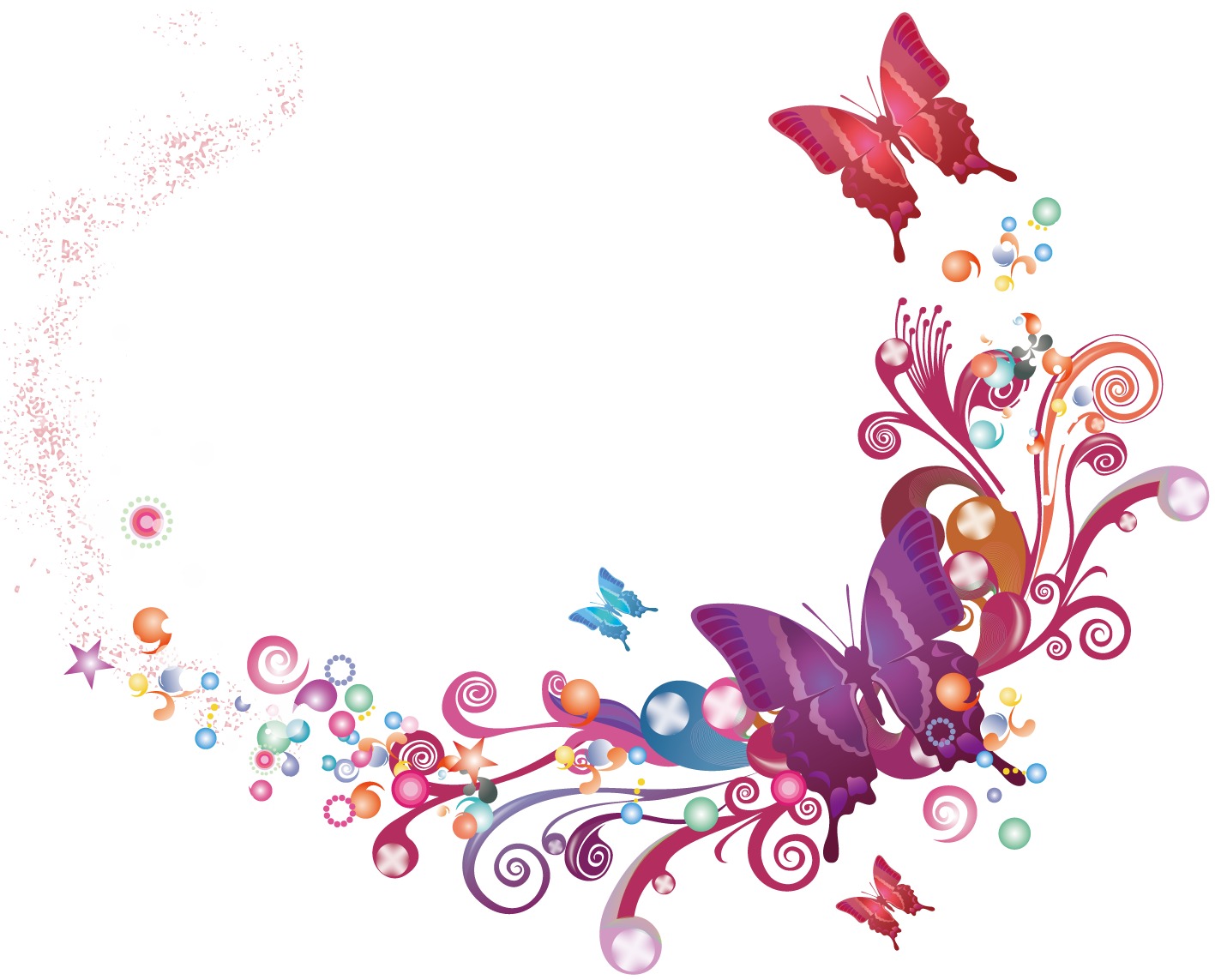 This evening is all about the crafts again - some crochet, cross-stitch and knitting I think, and definitely an early night, to try and catch up properly on what I missed last night!
I'd love to see your feedback!
please click here if you would like to comment on this blog entry via my Facebook page.

Friday 16th October 2020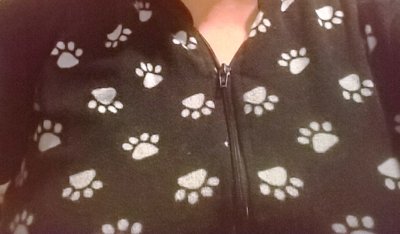 Picture of the day
This evening it seems to be a lot colder than it has been. Or maybe it's me - I do feel the cold more than I ever used to, and both Lupus and an underactive thyroid cause temperature issues for me.
Anyway, I've decided it's cold enough to bring out my pussycat onesie. My house is quite cold, especially since I took some doors down, for a more 'open plan' feel. Not the front door though, haha.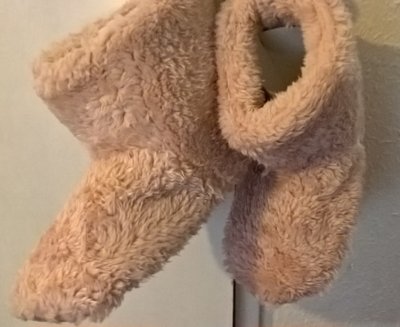 I don't really want to have the heating on all the time, especially since we've only just gone into autumn, and there's still a long winter to come.
So, when it's not massively cold, but enough to feel it, I either wrap up warm, cwtch up with blankies (and kitties) and chill, or keep moving and get things done. This evening I am choosing the former, since I'm not feeling the energy levels to be doing much.
My onesie is perfect for cwtching, as are these lovely 'teddy bear' slippers, which I got from Dunelm a few weeks ago. Add a cuppa, a book, soft lighting, and a kitty or three, and it's going to be Hygge at its best!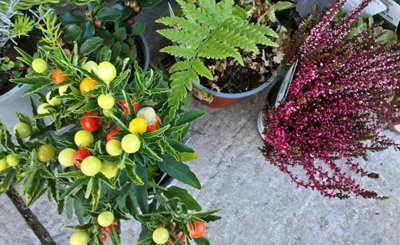 After work I needed to stop off and get some cat food, and at Morrisons, I can't help looking at their plants!
I found some lovely plant bargains for my garden......beautiful, autumn/winter colours - especially the heathers. I've popped them outside the front door for now, whilst I decide where to put them.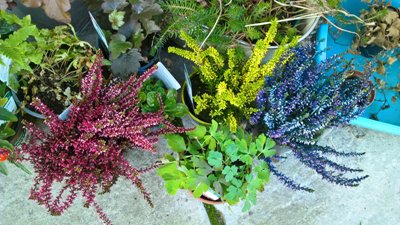 I haven't been out in the garden for a little while, although I've kept an eye on it through the window, and most seems ok. The rain has kept it watered. However, there is one disappointment, in that my lovely Hydrangea seems to have given up the ghost. I have no idea why. She seemed to be thriving. Although her flowers had died back, her leaves were looking lovely and healthy. Then about two or three days later, it seemed all the leaves had died too. Sad times.
I'm really hoping to have enough energy to get out there this weekend and do a few bits and pieces. There are a couple of things I really need to do before the end of the month if I can.
Anyway, I'm off to grab all the stuff I need for a lovely, relaxing, Hygge evening.
I wish whoever is reading this, a very happy weekend.
I'd love to see your feedback!
please click here if you would like to comment on this blog entry via my Facebook page.

Thursday 15th October 2020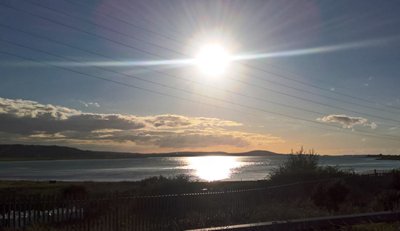 Picture of the day
This was the view from Loughor Bridge on my way home from work this evening.
I drive over the bridge twice a day, five days a week, going to and from work, and also if I visit the Gower, or Swansea, etc., on other days. Except not at the moment, because Llanelli is under lockdown.
The sun looked so beautiful this evening, shining over the estuary, that I felt compelled to get out and take some pictures.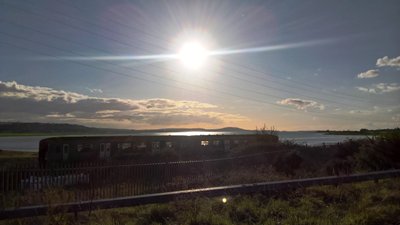 In this shot, a train was passing through, and I managed to catch it perfectly! An added bonus, because I love trains.
I never, ever get tired of the view from that bridge. Each day is different, and I love to look at it, no matter what hour of the day, or what season, or what the weather is like. It gives me joy to look, and every day I give thanks to God that I get to see such beautiful scenery. It was one of the things I really missed when we were on national lockdown in the summer.
Life is very much about the small things........especially at the moment, when some of the bigger things aren't that great.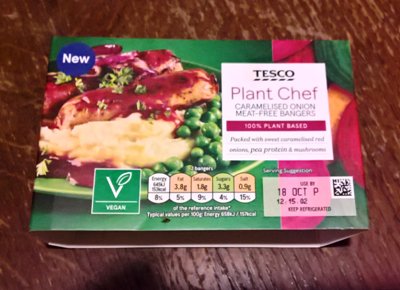 For dinner this evening, I had these Tesco Plant Chef vegan sausages, and made them into hotdogs, in seeded rolls with onions and mushrooms.
This is actually one of my favourite meals. It's easy to cook, easy to eat, filling, and yummy. Proper comfort food.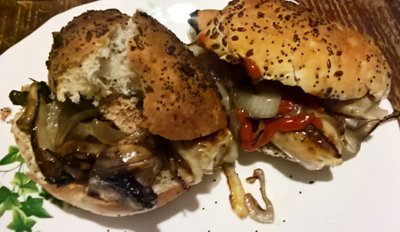 These particular sausages were quite inexpensive, and I wasn't expecting great things, but I really did enjoy them. They were very tasty, so I would definitely buy them again.
I can't get warm this evening. I get times like that. It could be another Lupus symptom, or it could be because I have an under-active thyroid.
So I'm going to do a little bit of cupboard painting (it's getting there, slowly), and then have an early night, although not to sleep quite yet.
I'll be Skyping with Bob a bit later (yaaay!) and I'm going to do a spot of crochet/knitting/reading in bed. Whatever takes my fancy really, when I get there!
It will be nice to see Friday tomorrow and be one step closer to Weekend. It's been another difficult week, and Weekend will help me to recharge.
Right, I'm off to grab a paintbrush......
I'd love to see your feedback!
please click here if you would like to comment on this blog entry via my Facebook page.

Wednesday 14th October 2020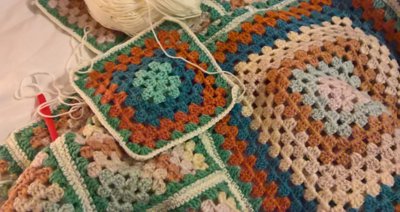 Picture of the day
This evening was a granny square and beyond kind of evening. The nice thing about crochet, is that it doesn't require tons of energy to produce some lovely results.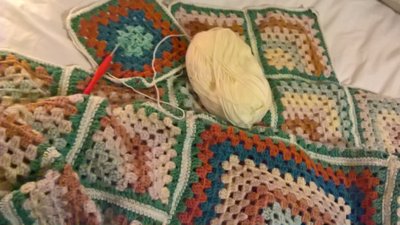 Having added the eight left-over off-centred grannies along the edges of the throw (two on each edge, in the middle), I'm using the other pack of yarn - similar colours to the originals - to fill out the rest of the sides and the corners. This will mean that I will then have the main body of the throw and can start crocheting around the edges for a wide border.
I need to make twenty more squares for this, and I'm doing them as regular grannies, so that they blend in nicely with the main centre square.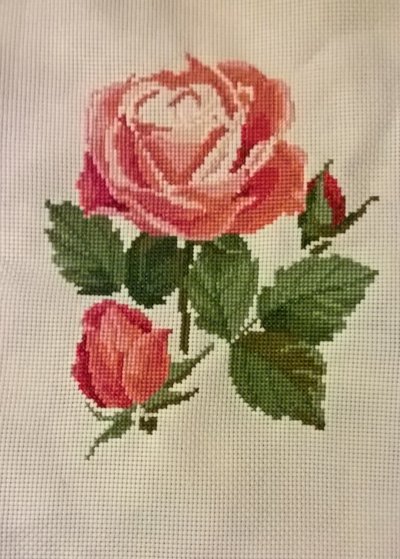 Cross-stitching was on the agenda this evening too, and I did some work on this lovely panel which was started by Lydia a few years ago.
This is so pretty. I love the shapes of the flowers and leaves, as well as the colours. Pink and green is one of my favourite colour combinations.
When it's complete I'll be turning it into a cushion - probably for my bathroom, but I'll see when it's done.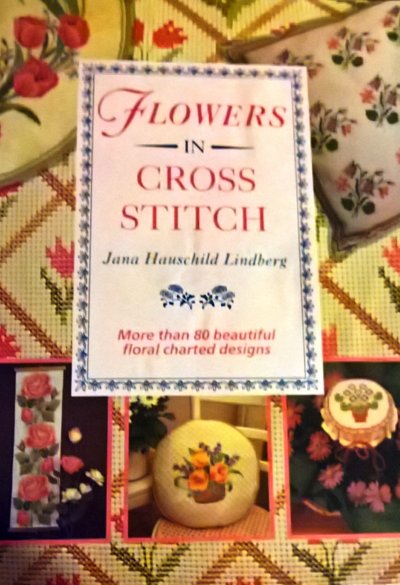 The design and pattern is taken from this lovely cross-stitch book, which I've had for many years, and is full of beautiful designs.
The original design is a long, rectangular wall hanging. There is a picture of it on the book cover - bottom left-hand corner.
Lydia adapted it for a cushion panel, by isolating part of the design to make it more of a square shape.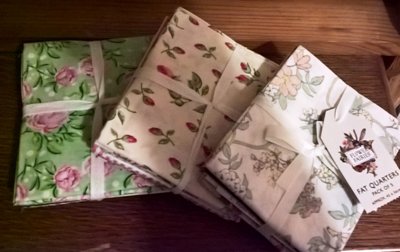 To make up the cushion itself, I'll use some fabric from one of the 'fat quarters' packs in my fabric stash. I love fat quarters, because each piece is big enough to make something substantial, and they usually come in bundles of about four or five theme-related and complementing designs and patterns, so that you can mix and match them, according to your project.
I have some really pretty floral ones, in colours which will go beautifully with the main cross-stitch panel, and really set it off.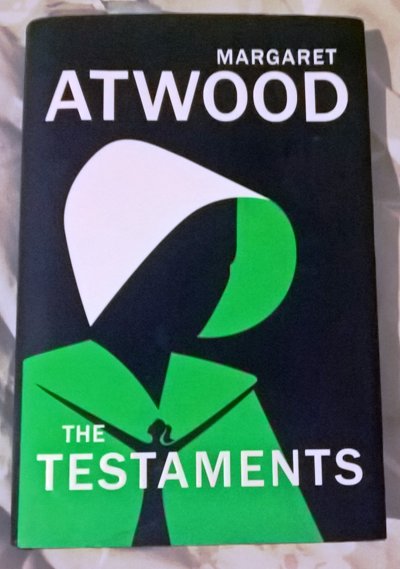 I also made time for some tea & chapters this evening. I'm really enjoying this book. Margaret Atwood is a fabulous writer.
This is the sequel to "The Handmaids Tale."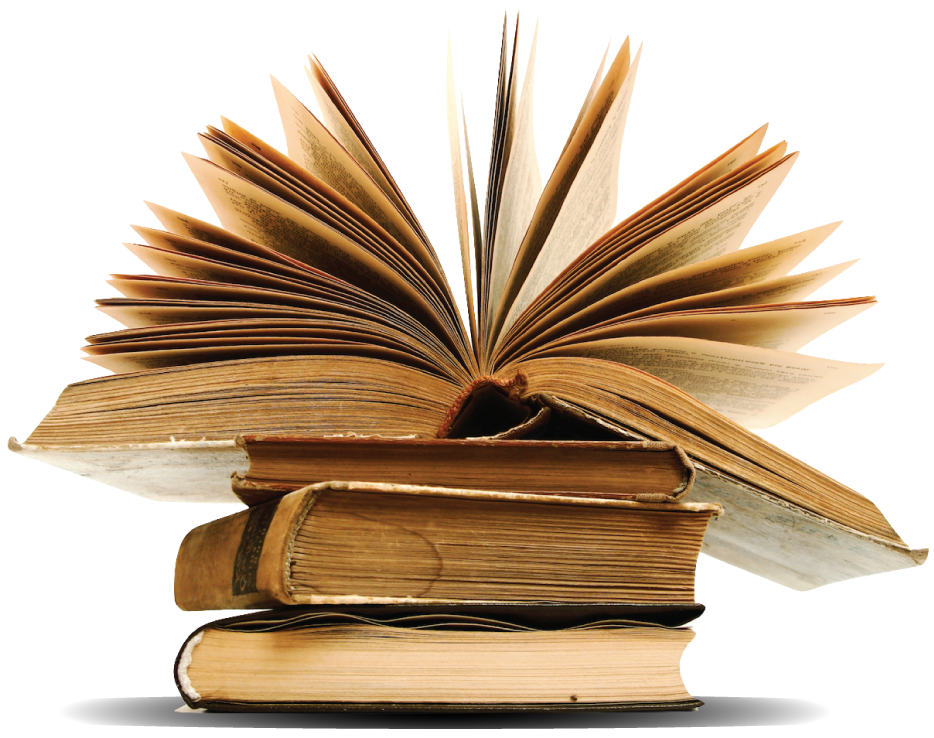 I pottered with some other bits and pieces in the house this evening.....painted more of my tea cupboard for the kitchen wall, stitched some of the braid on the lounge curtains, and completed a few rows of my knitted sea horse cushion. Oh, and I finished typing up "Fairy Fleur's New Dress", ready to put into a Word document, to make into a flip book.
When I'm working on crafty stuff, DIY things, etc., I tend to mix it up, and do half an hour or so on each project. There is a good reason for this.
Because I get quite a lot of pain in my joints, if I'm in one position working on the same thing for too long, it aggravates my joints and makes the pain worse. So, I change between activities to give different parts of my body a rest. The downside of this means that things take longer to complete. Progress in this house may be slow, but at least it is progress!
I'd love to see your feedback!
please click here if you would like to comment on this blog entry via my Facebook page.

Tuesday 13th October 2020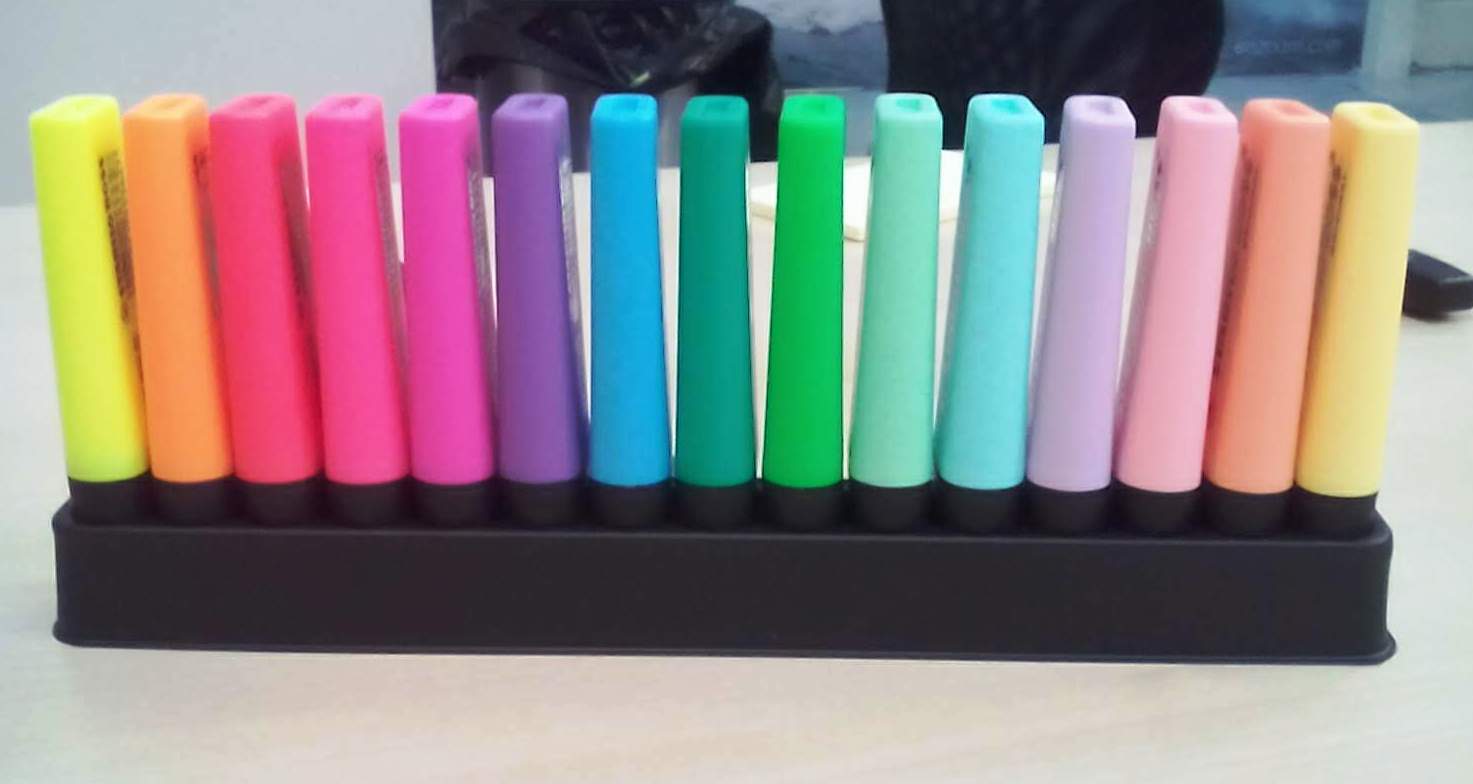 Picture of the day
I saw this lovely box of colours on a desk in work today, and I just had to photograph it. Such pretty, pastel colours. I love colours.
As I was leaving work, it rained quite heavily, and then brightened up. Of course, I looked for a rainbow, but didn't see one. However, as I turned into the road where I live, the remains of a rainbow were just in front of me. It was as if God had said "Ok, I'll keep the colours, just for you to have a glimpse of them". By the time I had parked and got out of the car, it was gone, but I felt privileged to have had that glimpse of God's colours.
Although today was a bit of a struggle, healthwise, I do feel a bit more positive again.
This is because I put the wheels in motion this afternoon, for a potential lifestyle change, which I am sure will have a really good effect on my health and wellbeing. It's something I've been whittling and worrying about for a while, and I'm glad I've taken the first step.
However, the decision about it will be made by somebody else, so for now I play the waiting game.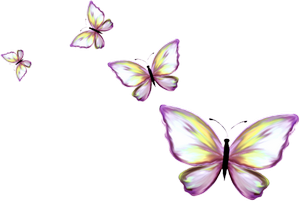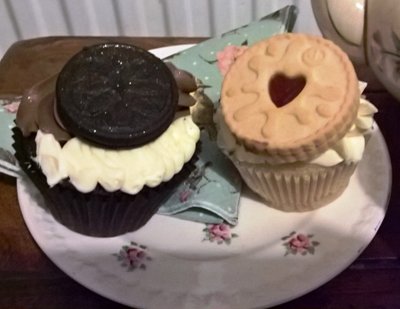 Tonight it's Great British Bake Off on T.V., and as you know (maybe) I do like to bake some cake to eat whilst watching it. However, my energy levels are pretty low at the moment, and I am just too tired to bake.
So, I was going to make do with a Jammie Dodger or two. Then, when I got home from work, and started to browse Facebook, I found that Kind Earth (a vegan shop) in Llanelli, had posted that they've had a delivery of yummy vegan cakes, and I noticed in the picture that some of them were topped off with a Jammie Dodger!
I didn't need to give this much thought - off I popped in the car to go and get one! Or maybe two.
Next door to Kind Earth, I spied a fish and chip shop......my naughty self didn't take long to persuade my less-naughty self to go and get some chips for dinner. Too tired to cook, as well as too tired to bake!
This then led to the idea of "Ooh, let's go and eat the chips by the beach".....so off I headed towards Llanelli beach. I arrived there in time to see a wonderful sunset. It really was very beautiful, and I watched it whilst eating my chips, and pondering upon life and all its twists, turns, etc.
Unfortunately, I didn't have a camera with me to photograph the sunset, so I shall attempt to describe it here:
When I arrived, the sky was displaying the remnants of a mixed day......some bright blue patches, dotted with white fluffy clouds on the right, whilst on the left there were some dark, moody clouds - leftovers of the earlier storm.
The tide was well on its way out, and in its wake had left shallow pools of rippling water, and glistening patches on the variegated brown-grey sand. Reflected on this was the gentle glow of the sun, which peeped from behind a cloud not far above the horizon, and in that small band between horizon and sun, was a hazy colour chart of soft greys, gentle creams, and dusky pinks.
As I watched the sun dip to her slumber, she flitted in and out of the clouds, varying her intensity. Sometimes she gave off a radiant glow, whilst interspersing this with no more than a glimmer here and there.
Just as she reached her destination, the dusky pinks, creams and greys gave way to a sudden beautiful, glowing aura of bright orange, yellow, cerise and purple. Then, even as the horizon tucked her in for the night, there remained a defiant display of final rays, which shone against the darkening greys of the sky, the beach, and the ocean beyond.
"I was here..." said the Sun "...and I shall return!"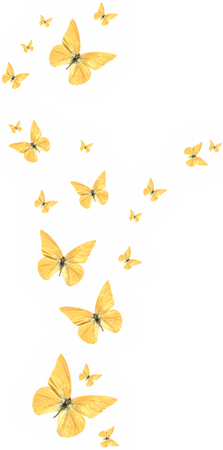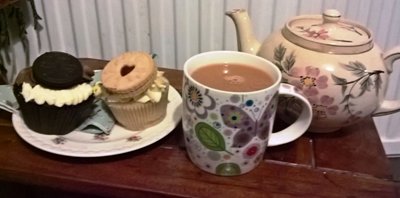 So, I'm off now to enjoy these little beauties (although, they're rather large, so I may not manage both), and my pot of tea, and some Great British Bake Off! I didn't actually watch all of last week's, so I'm starting early, with the rest of that one.
I'd love to see your feedback!
please click here if you would like to comment on this blog entry via my Facebook page.

Monday 12th October 2020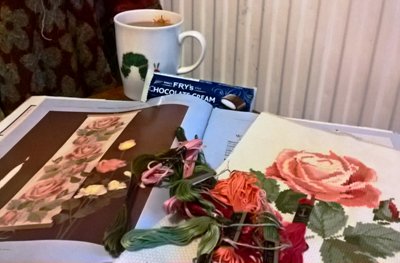 Picture of the day
I've only actually taken one picture today, and this is it, which is the shape of my evening.
I've been looking through cross stitch projects which have been on the go for some time. This one was started by Lydia a few years ago. Sorry Lydia, I'm pinching it and finishing it to make it into a cushion for the bathroom.
A cup of Welsh Brew and a bar of Fry's Chocolate Cream is just what's needed to accompany my stitchery. Proper Hygge stuff, and just about all I have the energy for this evening.
I have felt a little bit more positive today, which is fab.
I left work this evening, knowing that a bout of fatigue might render me pretty useless when I got home. So, I planned to go straight out into the garden, to try and counteract it.
However, my usual twenty minute journey home took almost an hour! The traffic was banked up for miles on my usual route. I have no idea why, but I ended up turning around and going back almost as far as work, and starting again on a different route, which was quite clear. I don't know what was going on through Waunarlwydd, but I hope it wasn't anything serious.
By the time I got home, I'd lost the garden inspiration, so I made a cuppa, and checked emails. I did manage to avoid sleeping, which was good.
I then got a 'phone call, which went like this.....
*Mobile rings (number I didn't recognise)*
Me: "Hello?"
Male voice: "Oh hello, I'm calling from Eon" (Ha! I knew where this was going)...
"The reason for the call this evening, is that we're calling our customers to arrange an
appointment for us to come out and fit your Smart Meters"
Me: "Oh, I don't want them thank you."
Silence....then
Male voice: "Oh, thank you for your feedback. Um, is there any particular reason why?"
Me: "I just don't want them thank you."
Another silence....then
Male voice: "Ok, thank you, goodbye."

Haha, poor man! I probably wasn't what he was wanting or expecting whilst carrying out his job, but there ya go!
The 'phone call was clearly because I've ignored their letters, and I'm sure I'll hear from them again, but that's for another day.
I'd love to see your feedback!
please click here if you would like to comment on this blog entry via my Facebook page.

Sunday 11th October 2020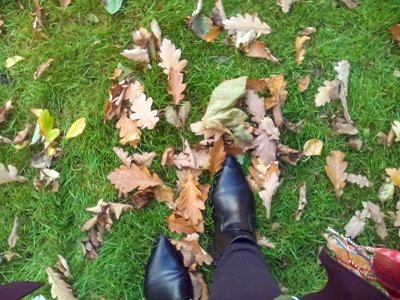 Picture of the day
I do enjoy a good old stomp through some scrunchy, crunchy leaves. It is one of life's wonderful pleasures.
Autumn is my absolute favourite season - I love the weather, the colours, the smells, the excuse to cwtch up and be cosy, and the general atmosphere which autumn brings - a sort of expectancy as we move towards Christmas, with all the things in between.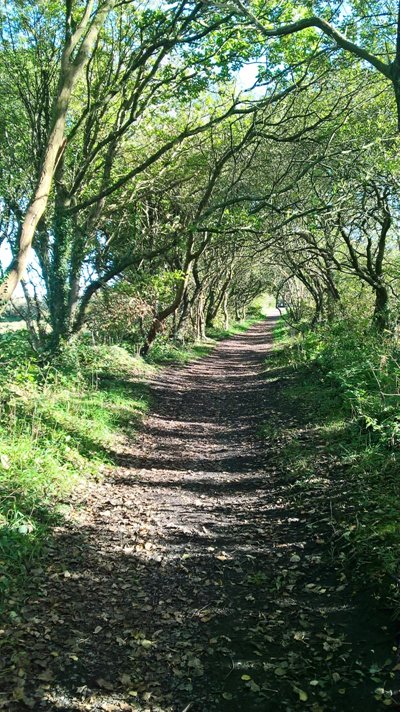 If I'm honest - and that's something I do like to be - yesterday was a pretty awful day for me. I'm feeling fairly low at the moment, and yesterday I couldn't seem to stop crying. The least little thing set me off.
I do get periods when I feel the 'Black Dog' lurking, and at the moment I feel as if he's nipping at my toes, daring me to take notice of him, so that he can pull me in.
I'm doing my best to fight that, because I've been there before, where he has pulled me in, and it's quite horrible. Not something I want to happen again, so I will fight, no matter how emotional I feel. I will not get drawn in.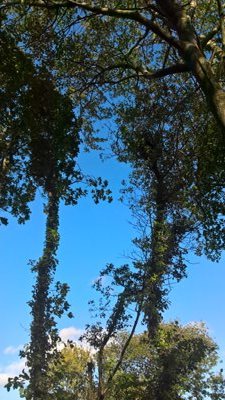 So today, I felt that it was absolutely imperative that I took myself off outdoors for an hour or two, to get some fresh air and exercise, and to appreciate the beauty which is literally on our doorstep in this lovely part of the world.
Last week it was the beach. This week, I felt the need for trees and autumn's wonderful,colourful, sumptuous gowns.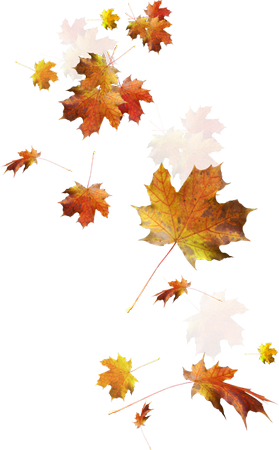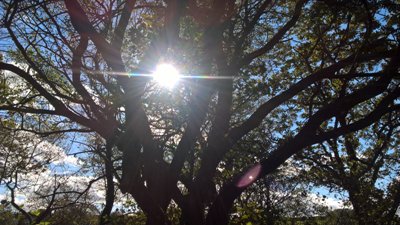 I chopped up some apples and headed off in the direction of what was a favourite walk for Bob, Ollie, and myself during lockdown.....where there are horses in a field, and lots & lots of trees!
However, in spite of the fact that I did get these two nice shots of the sky through the trees, it was a little bit disappointing......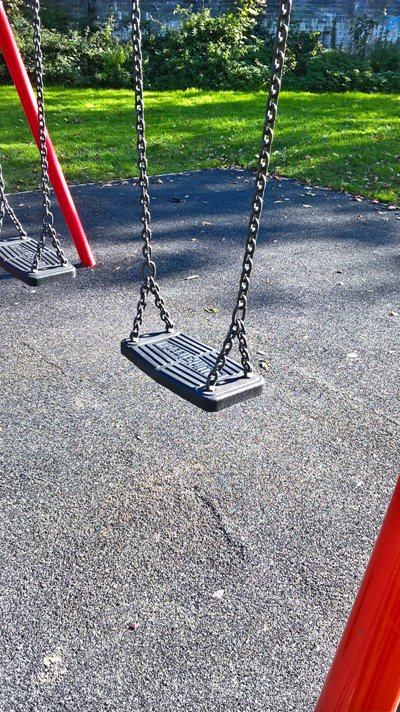 ......The two horses (Milky and Gwen) decided that they weren't at all interested in coming over for some apple, and I wasn't prepared to traipse over a muddy field! So, I scoffed the apple myself and went on my way.
Also, there was a distinct lack of lovely autumn colours in that area, so I decided to go back to the car, and head off in search of other pastures.
On the way I passed a playground, and the empty swing was way too much of a temptation. I did get a funny look from a lady who was there with her child, so I said "Please excuse me, I am a big kid". That seemed to do the trick, and away I swung! Wheeee.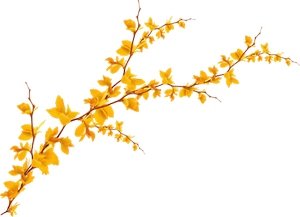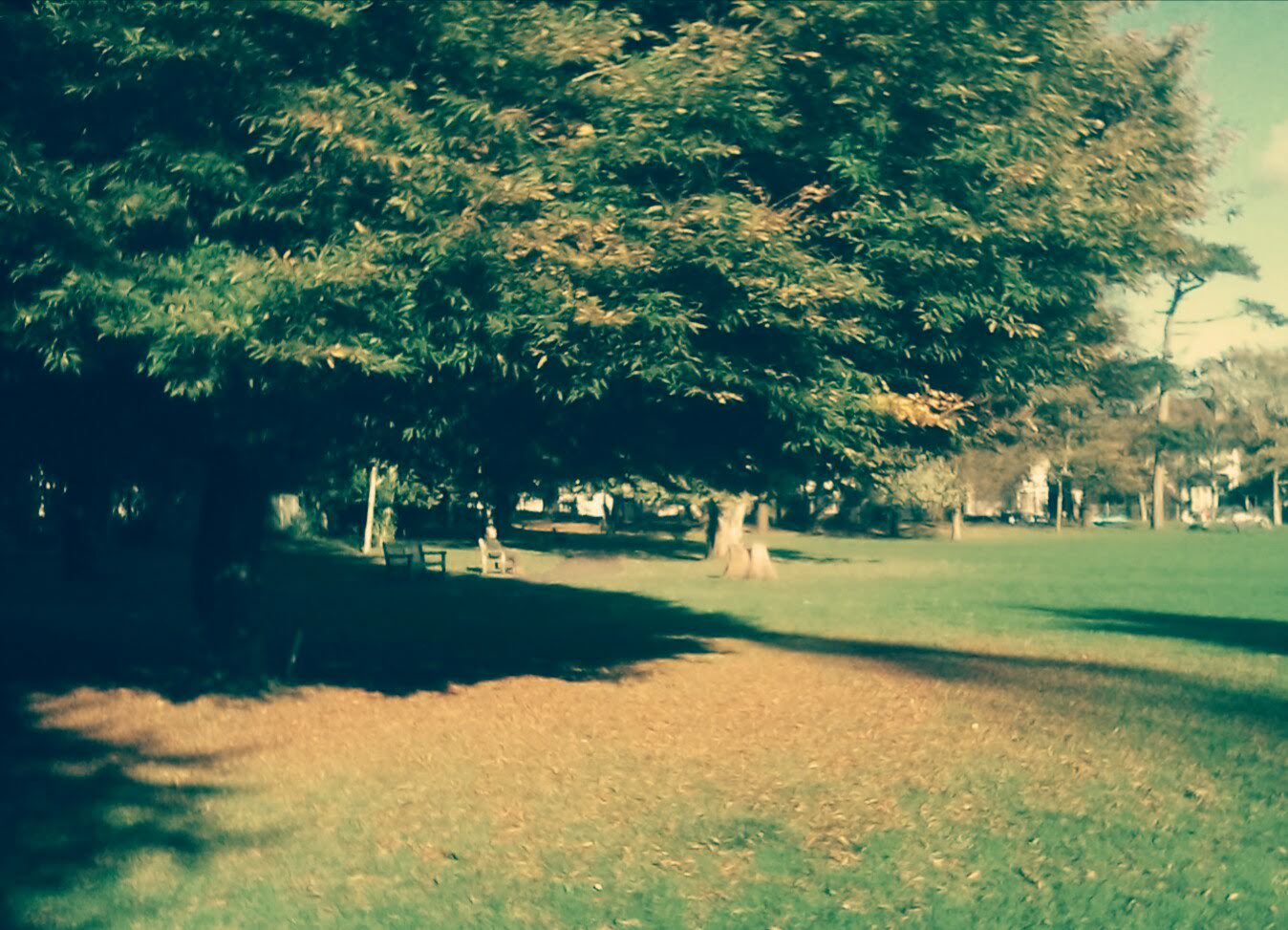 After going for some petrol, and then stopping off at "Kind Earth" (a vegan shop in Llanelli), where I bought some vegan Worcester sauce, vegan cheese, a bar of Vego chocolate (over-rated in my humble opinion, and definitely over-priced), and a 'bee bomb' for my garden, I headed off to Parc Howard, where I knew there would be colourful trees aplenty.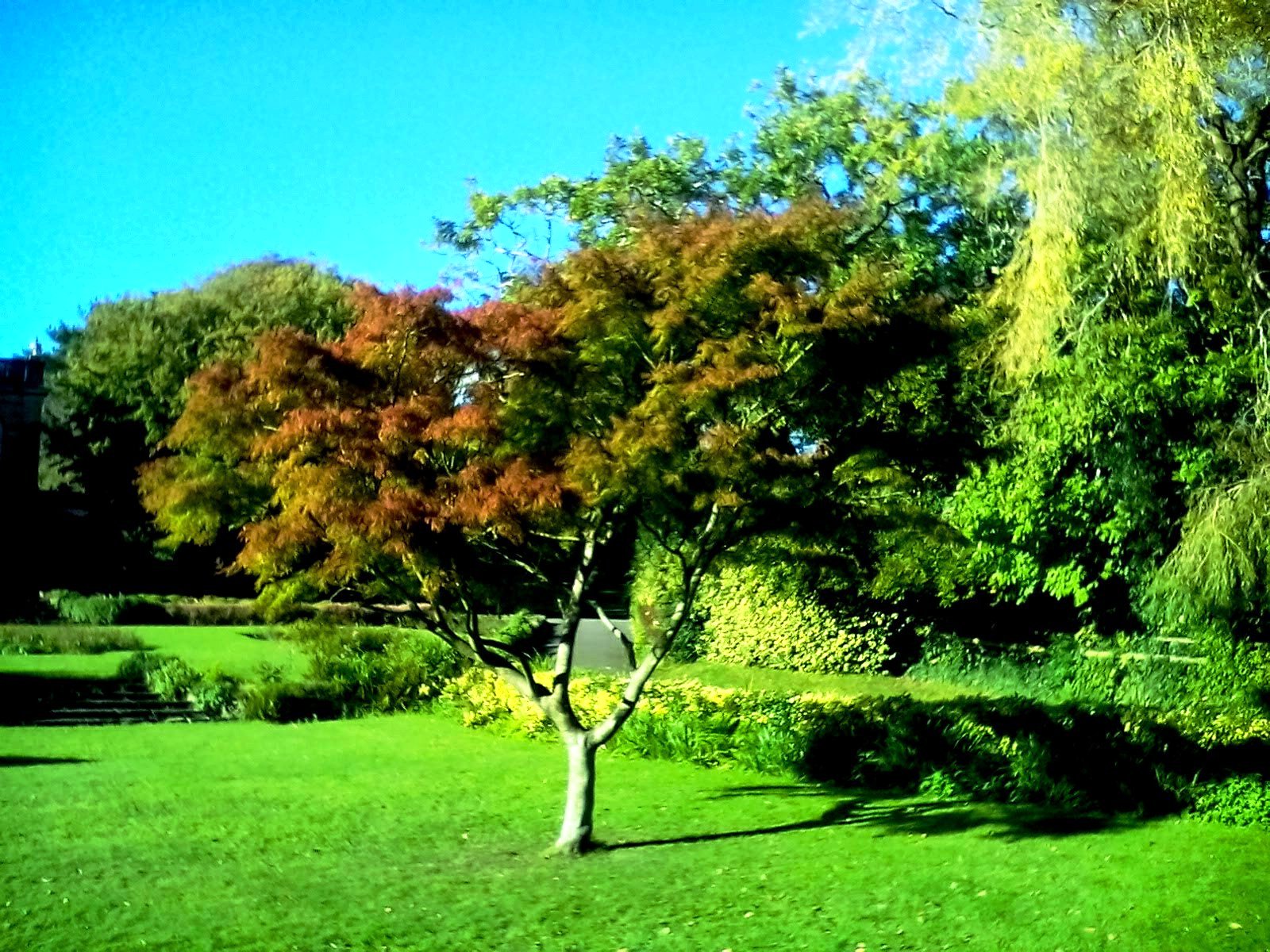 I wasn't wrong! Autumn is there in all her wonderful glory!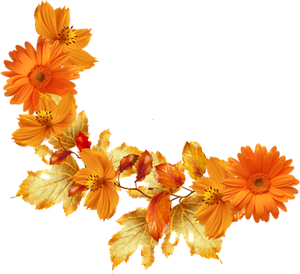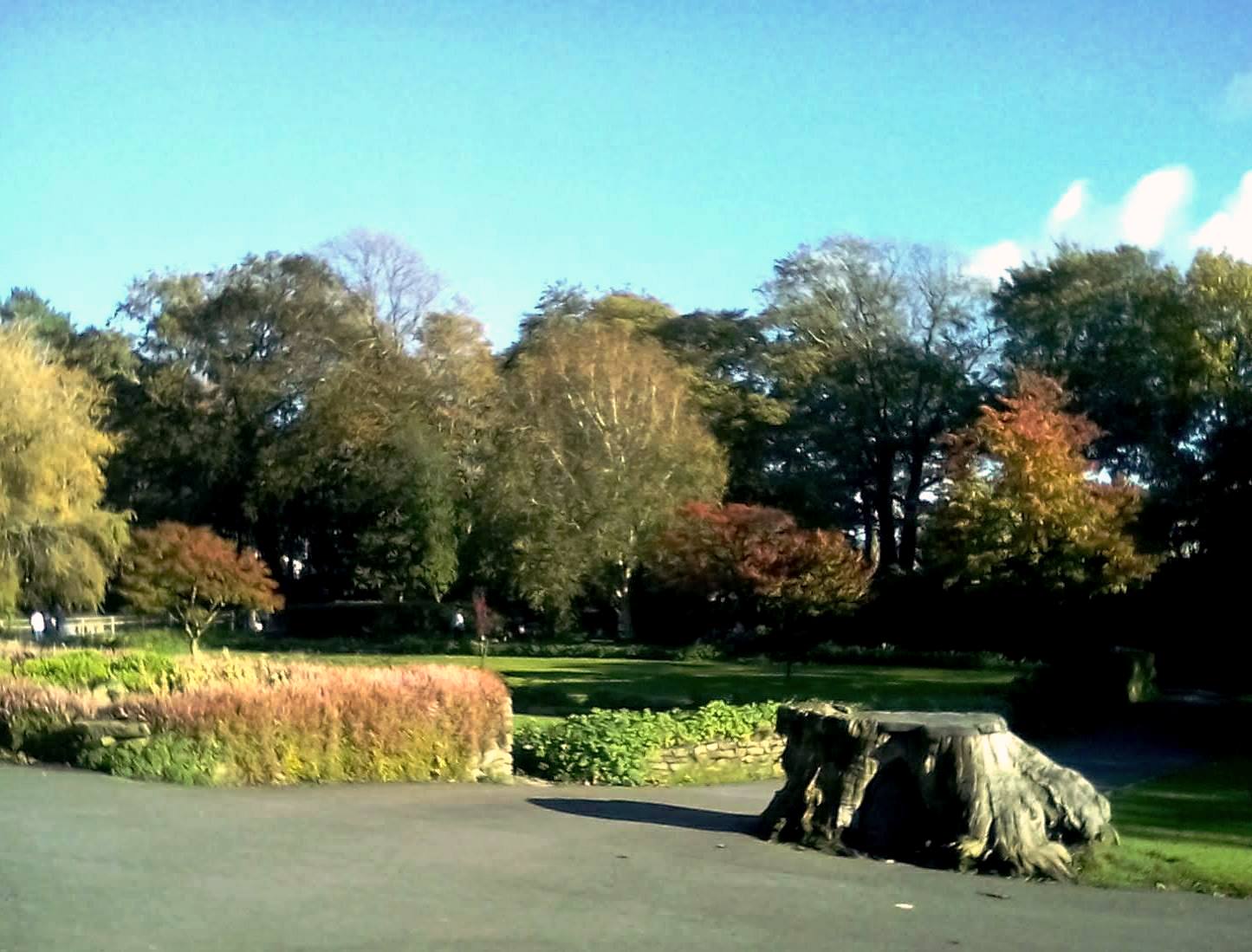 The camera actually doesn't do the park justice. It is ablaze with fiery reds & oranges, rich and mellow yellows, smooth chocolate browns and more green variations than you can shake a stick at!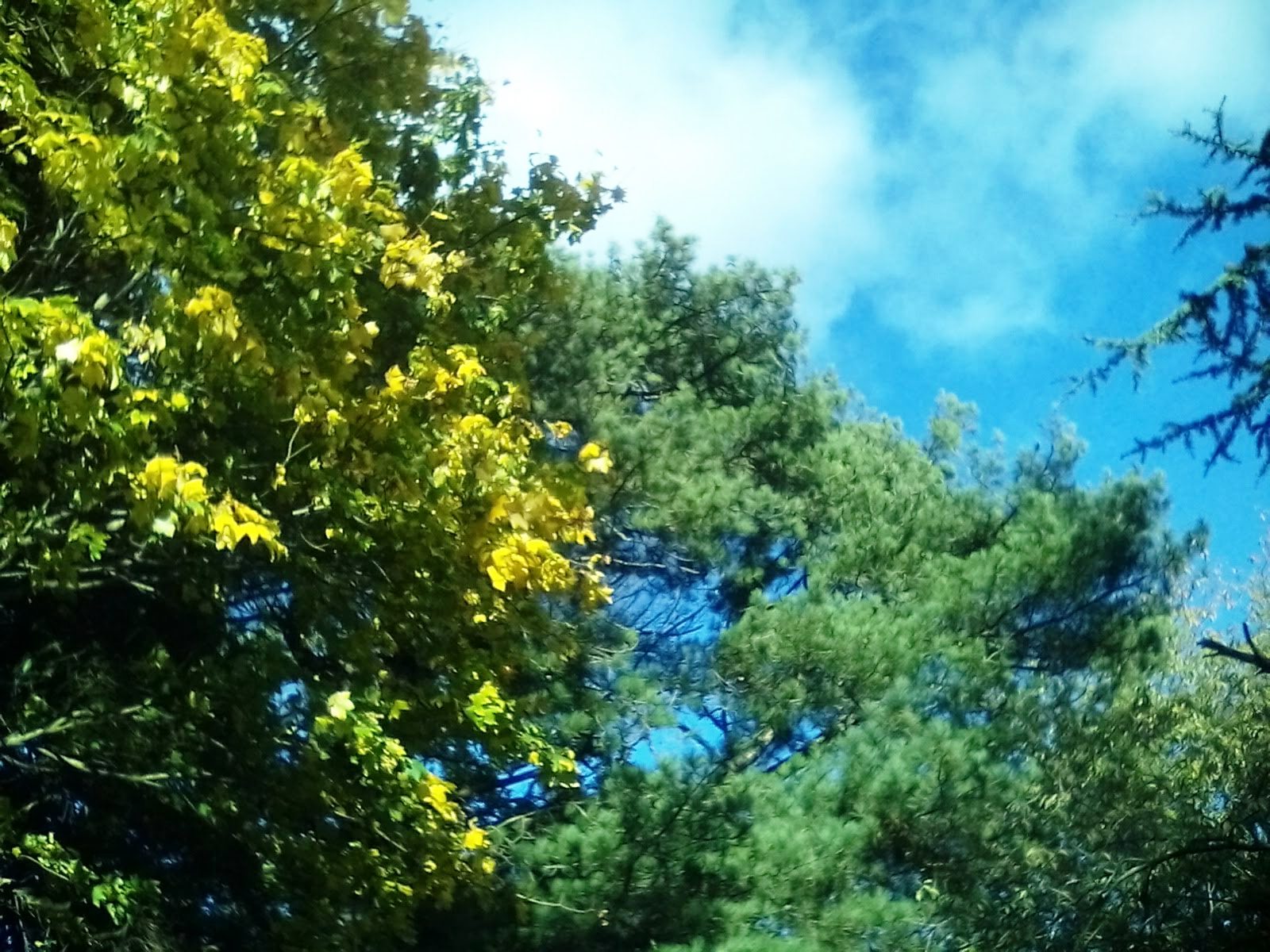 Today was a beautiful, sunny day, and the sky was a rich, glorious blue, which enhanced every other colour there.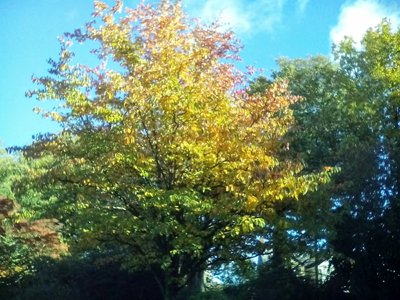 If ever there was a reason to be thankful for one's eyesight - this was it!
In fact, just a reason to be thankful for life itself.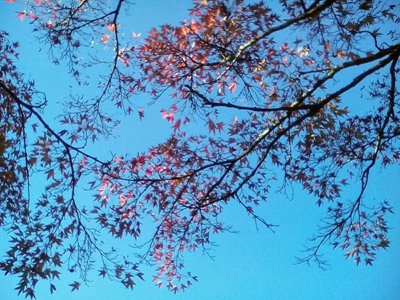 I love this picture. I love the reds in the leaves, the shape and daintiness of them, and the beautiful blue contrast.
There were two ladies sitting on a nearby bench when I was taking this, and one of them said "Isn't it beautiful here?" My reply - "Absolutely!"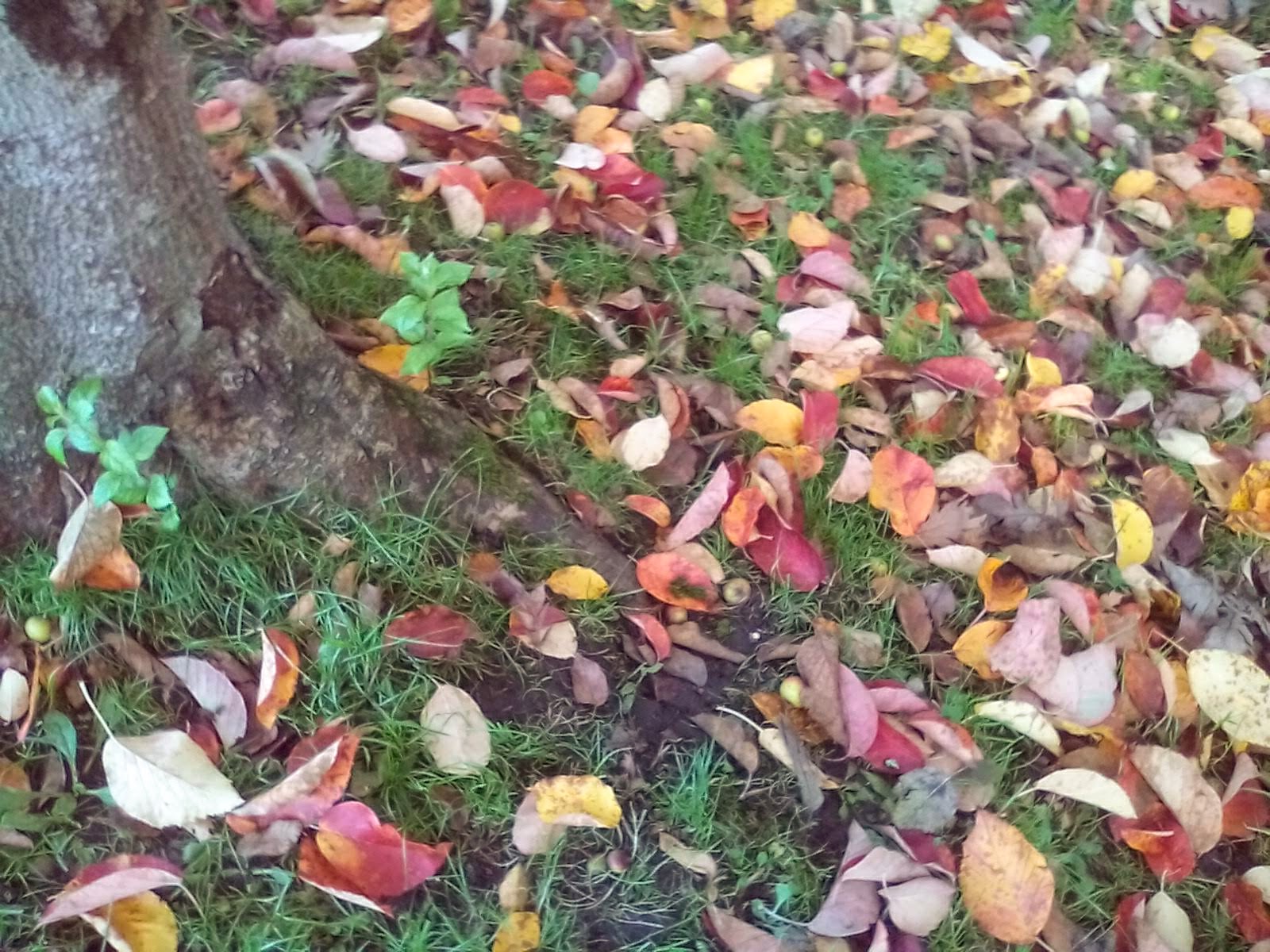 Then of course there was the opportunity to crunch my way through some fallen leaves.....one of my absolute favourite things to do. Have I said that already? Well, I'm saying it again.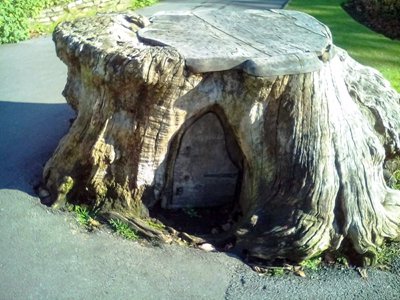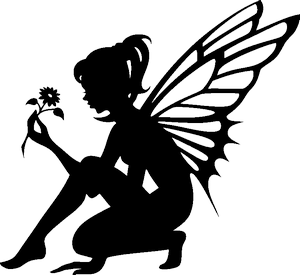 I also found a fairy haunt! Surely they must live in here? I did knock, but nobody answered......I think fairies are shy.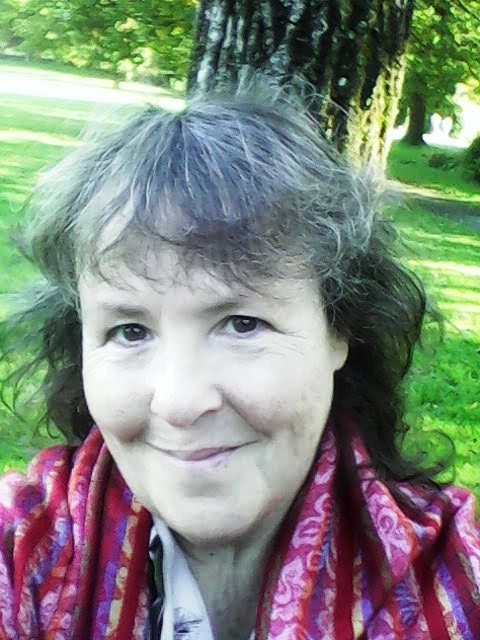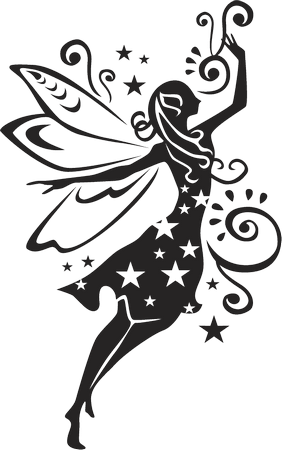 So there we are - that was my Sunday. Oh, and it's not over yet! I still have a few hours to try and get some things done. Maybe a little creativity this evening will be the icing on the cake.
I wish whoever is reading this a very happy week ahead, and I hope your weekend has been all you wanted it to be, and more.
I'd love to see your feedback!
please click here if you would like to comment on this blog entry via my Facebook page.

Saturday 10th October 2020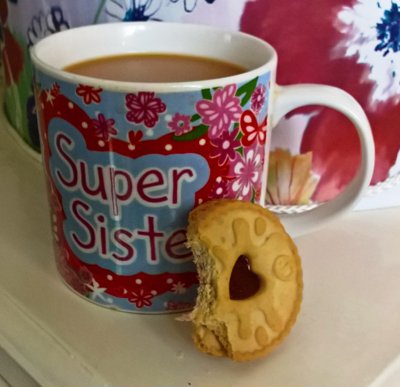 Picture of the day
Anyone who knows me, knows I love Jammie Dodgers. Since giving up dairy over a year-and-a-half ago, I haven't bought or eaten them, because they contain milk. However, they are now suitable for vegans!
This pleases me muchly....oh yes!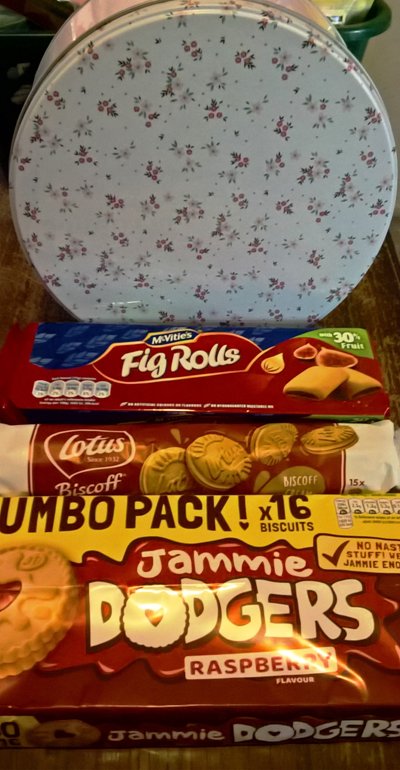 I found them in Tesco this evening, along with vegan-friendly fig rolls, which are another biscuit I love, and find it difficult to find without milk in the ingredients...
...plus some Biscoff cream biscuits. Oh my goodness! Biscoff themselves of course have never been a problem, because they are suitable for vegans, but I've not seen these cream ones before, so in the trolley they went!
There was a time when I couldn't keep supplies of biscuits, chocolate, sweets, etc., in the house, because they wouldn't last five minutes - I would just binge eat them.
I've spent a long time working on the things which I dislike about myself, and this was one of them. I seem to have conquered this one, and now I can keep them in, and eat them appropriately. This is a small victory.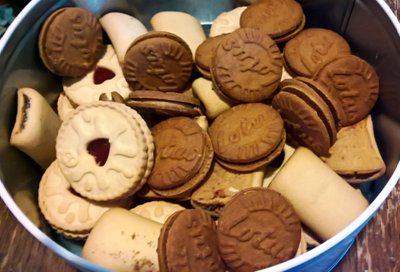 I think they all look rather cosy together nestled in my new biscuit tin...
...maybe even too cosy to disturb them and eat any at all! Ha, no - I really don't mean that.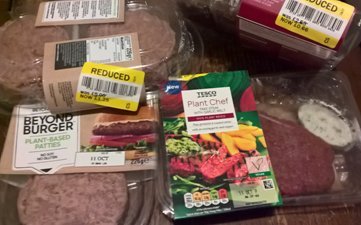 Moving on to...
...yes, you've guessed it - more food! Ha, yes I am a foodie.
I was delighted this evening to find some vegan products, greatly reduced. I'm especially excited about the 'Beyond Burger' burgers, because they are usually really expensive, and because of this, I haven't bought them before. I don't feel inclined to spend a fiver on a couple of burgers.
There were two packs reduced, and I bought both. They are dated 11th October, so I'll have one pack for my dinner tomorrow night, and the other pack can go in the freezer. It does say that they're 'unsuitable for home freezing', but meh - lots of things say that, but I freeze them anyway, and they're usually ok.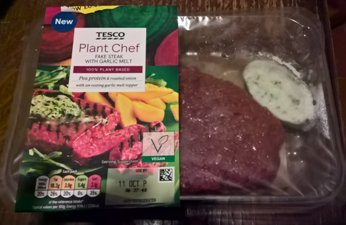 This evening's meal was this Tesco Plant Chef 'fake steak'. I don't usually go for such things, because with the best will in the world, I don't believe that any company can actually produce a vegan product which looks, feels and tastes like actual meat.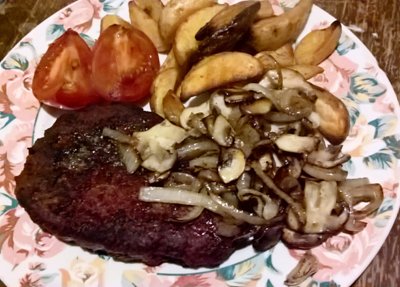 As well as that, the thought of eating meat sickens me totally, so I don't really want a product which does that. However, it's nice to have a change from casseroles/bolognese and other things which have lots of sauce as a base, and have something which I can eat with chips, which isn't fish!
Since it was reduced so much in price I decided to give it a try. Again there were two, so I'll pop the other one in the freezer.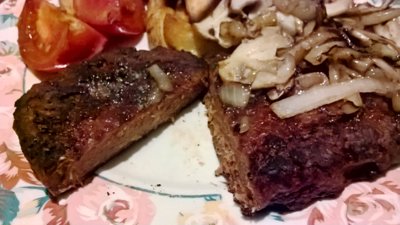 As you can see, I ate it with some Tesco spicy wedges (very yummy), some fried onion and mushrooms, and grilled tomato. Also, no - I didn't burn it - I cooked it well done - just as I liked steak when I was a meat eater!
It definitely didn't taste like steak (unless I've forgotten how that tastes, since it's been so long?). However, it was really nice, and I would buy it again.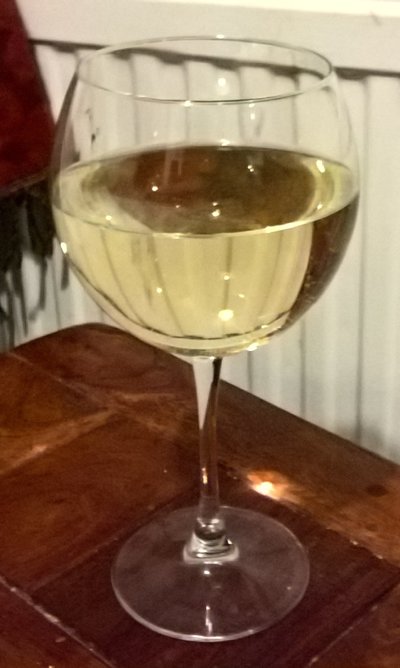 This evening I raised a glass of wine to my friend Lesley, who passed away last weekend.
Lesley herself enjoyed a glass of wine, and I can recall quite a few times when we shared a bottle (or two) and put the world to rights. Cheers Lesley, I hope the wine, conversation, and good humour are all flowing where you are.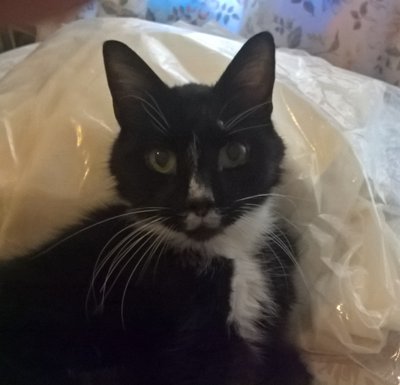 I leave you with this picture of our gowjus Basil.
Basil - Basil Bumface (so called because of the little white bum-shaped markings under his nose) - is sixteen years old, and very much looking like an old man nowadays.
He is still as handsome as ever though, and this afternoon, he was looking particularly cute, so I grabbed the camera for a picture. Dear old Basil.
I'd love to see your feedback!
Do you have lovely pussycats? Please show me your pics then!
please click here if you would like to comment on this blog entry via my Facebook page.

Friday 9th October 2020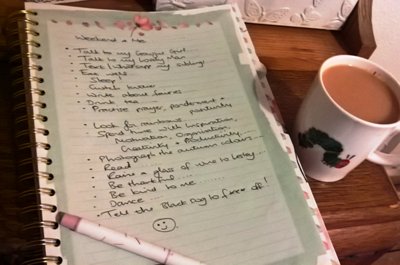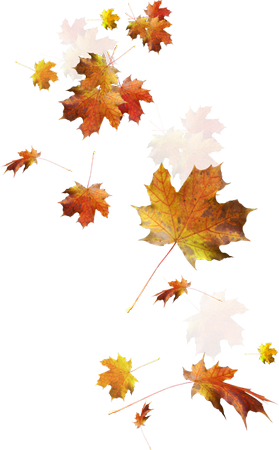 Picture of the day
Weekend and me......
......sitting on the sofa.
This doesn't rhyme......
......and we don't care!
This is what the list says......
Talk to my Gowjus Girl...
Talk to my Lovely Man...
Text/Whatsapp my siblings...
Eat well...
Sleep!
Cwtch kitties...
Write about fairies...
Drink tea...
Practise prayer, ponderment & positivity...
Look for rainbows...
Spend time with Inspiration, Motivation, Organisation, Creativity & Productivity...
Photograph the autumn colours...
Read...
Raise a glass of wine to Lesley...
Be thankful...
Be kind to me...
Dance...
Tell the Black Dog to f*** off!
That is all!
I'd love to see your feedback!
Do you have a Weekend List? What are your Weekend plans?
please click here if you would like to comment on this blog entry via my Facebook page.

Thursday 8th October 2020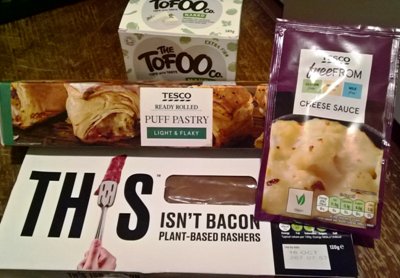 Picture of the day
It's that time of the week again - meal planning! Don't the weeks go by quickly? It's a bit scary.
Having bought a few new vegan/plant-based products earlier this week when I was browsing, I have a few items as a head start to this week's planning.
I can foresee a tikka masala made with tofu, some sort of yummy pie, a cooked breakfast, and something with a cheese sauce over the next few days. I wonder why?!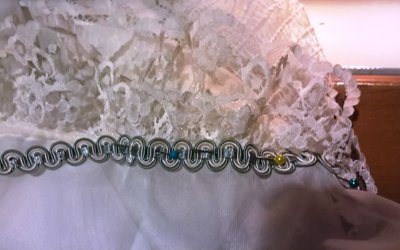 Today has been hard again, regarding fatigue and joint pain, and I'm afraid I succumbed to an hour's sleep when I got home from work.
In spite of that, I have managed to be fairly productive this evening.
I started by doing some more to my lounge organza curtains. I'm ready to stitch the lovely braid on now. I've decided to stitch it on by hand, because it's quite a wiggly pattern, and I don't want to be constantly twisting and turning it under the machine. I also don't want a straight line of machine stitching going through the middle, so a hand finish is going to be the best I think.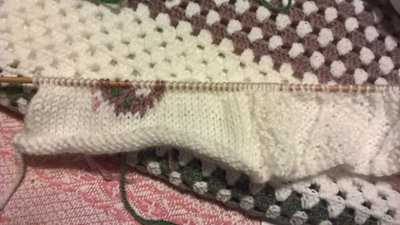 I also knitted a few rows on my sea horse cushion.
You can just about see the beginnings of a sea horse starting to form.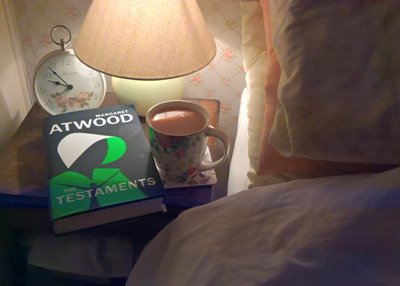 I'm still feeling really tired, so I think it's going to be an early night for me.
However, I do get off to sleep much easier if I do some reading first, so I have it all set up.....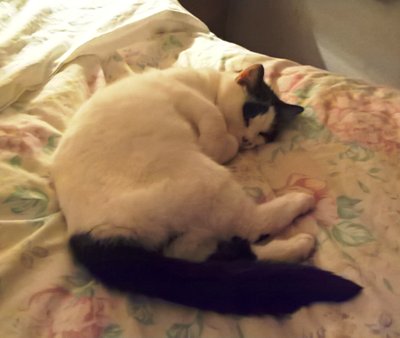 ......and clearly Joe cat is ready for bed too!
So here's to a good night's sleep, and yaay to it being Friday tomorrow........I'm sure I saw a glimpse of Weekend through the window earlier.
I'd love to see your feedback!
please click here if you would like to comment on this blog entry via my Facebook page.

Wednesday 7th October 2020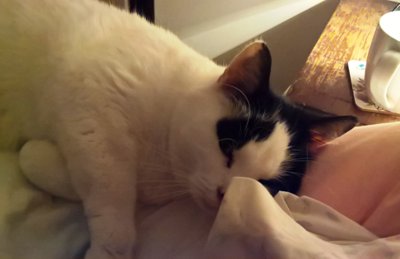 Picture of the day
When I got in from work, I went to bed and slept for a couple of hours. This is what I saw when I woke up, and he miraculously stayed there whilst I grabbed my 'phone and took his picture.
Joe is such a fab little companion.
Today was hard - lots of fatigue, head fog and a headache which refused to go away, and quite a bit of noise sensitivity. I did try to avoid the whole going to bed thing, but when you gotta sleep, you gotta sleep! I didn't know Joe had come to keep me company until I woke up and saw him. It's as if he knows that something isn't quite right. Precious little guy.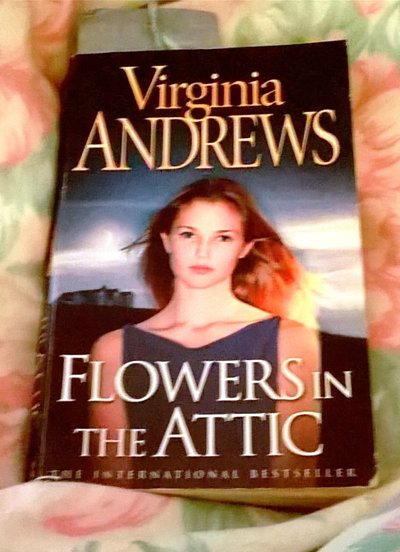 In other news - I finished reading this at lunchtime.
If you're reading this, and you're a reader, do you ever get those moments when you finish a book, and you just sit there, and all you can think is 'Wow!'? Well, that was my reaction on finishing this one. Just wow! Lots of people told me how good this book is, and they weren't wrong. It was a powerful, beautifully-written, thought-provoking, enlightening, heartbreaking read.
If you haven't read it, I would highly recommend that you do. However, it is a difficult read - not for the writing, which is expressive and eloquent, but for its subject matter and content.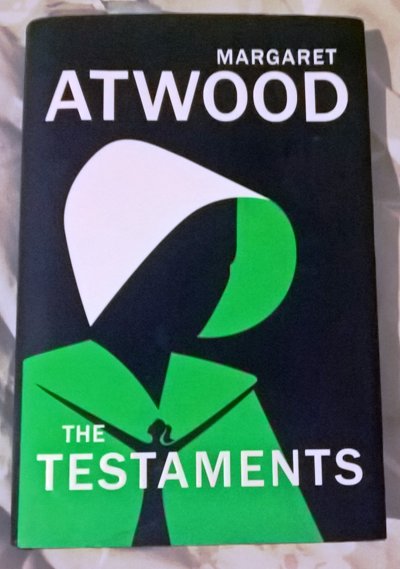 This evening I started reading this book.
This was a Christmas gift last year from my Gowjus Girl, and having read "The Handmaid's Tale", I have been very much looking forward to reading this one.
My Gowjus Girl and my Lovely Man always seem to know just what books to buy for me.
Being rather low on energy, I haven't done a lot else this evening.......ate a light and quick meal of tuna and spicy rice.....Skyped with Bob.......fiddled a bit with stringy stuff and pointy things. I'm hoping for a good night's sleep and more energy & less of the crappy Lupus stuff tomorrow. I remain more positive than not!
I'd love to see your feedback!
please click here if you would like to comment on this blog entry via my Facebook page.

Tuesday 6th October 2020
Picture of the day
Today was definitely the day for some comfort food, and with it being Great British Bake Off day, some home baking was needed.
Yesterday was hard emotionally, and left me with little energy today, so I needed a couple of quick and easy recipes.
There wasn't really anything on my meal planner for this week which quite hit the mark, so I popped into Tesco on the way home from work hoping for some inspiration, and found some new vegan products! I decided on veggie bangers and mash, followed by good old-fashioned chocolate cake!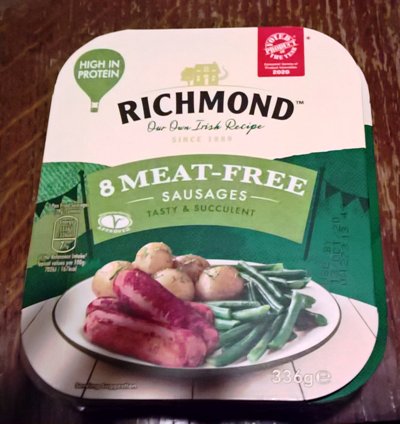 A few people on a Facebook vegan group have recommended these Richmond meat-free sausages, so I thought I'd give them a go.
From what I remember from my meat-eating days, Richmond sausages were always yummy, and their non-meat version definitely did not disappoint.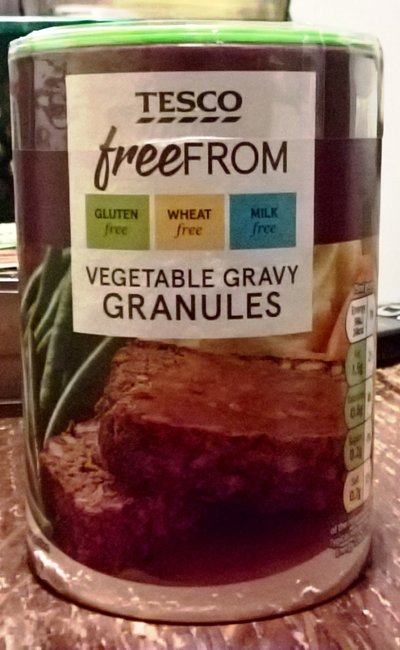 I wanted to have onion & mushroom gravy, mashed potato, and mushy peas.
I usually make my own gravies these days, but tonight I needed something quick, so I bought these vegan gravy granules - quick, easy, tasty gravy to use as a base to add my onions and mushrooms to.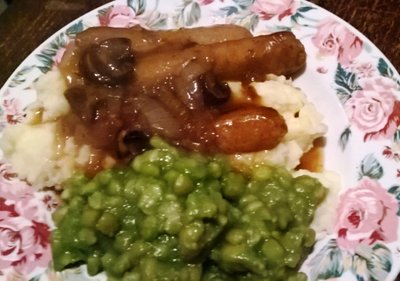 A perfect meal for a rainy Tuesday evening, with plenty left over for lunch tomorrow.
For the chocolate cake, I used a tried and trusted Jane Asher Victoria sponge cake recipe, and just added some cocoa powder, blended with a little hot water to the final mixture.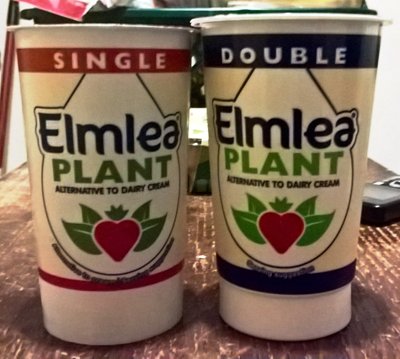 I almost did a little out-loud "squee" in Tesco, when I saw this product, which again is new.
It's quite hard to find a nice non-dairy cream to put into cake, and since giving up dairy, cream cakes are one of the few things which I do miss. I never used to eat them very often, but now and then it was nice to indulge.
These days I usually use coconut milk to make cream fillings for cakes, but I'm not over-fond of coconut as a flavour. So, to find some Elmlea which is plant based was pretty fab!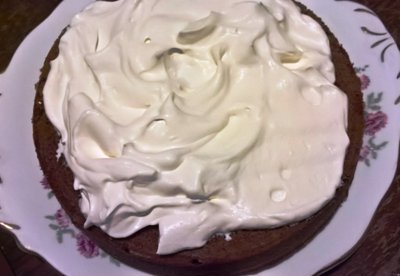 I used my lovely vintage whisk to whip up the cream, finishing it off with a balloon whisk. Lots of hard work for the arm muscles (and joints), but totally worth it, because it whipped up into lovely peaks, and was perfect for spreading over the cake to sandwich between the two layers.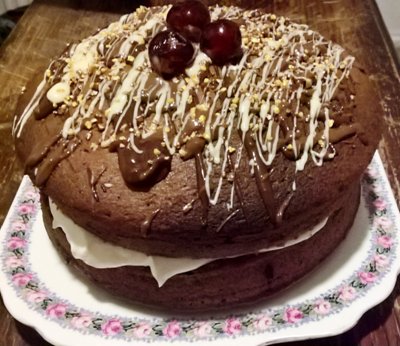 With three kinds of melted non-dairy chocolate, some yummy sprinkles, and a few glacé cherries on the top, my cake was definitely Bake Off worthy!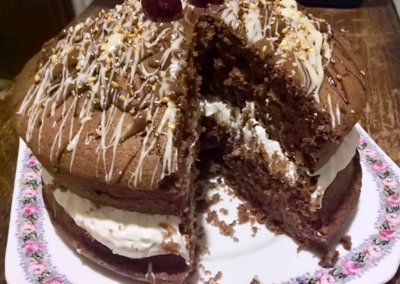 It looked just as good on the inside......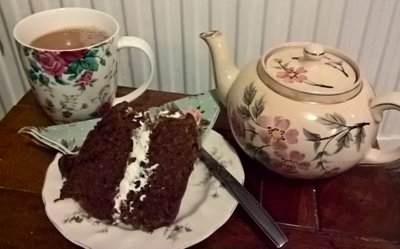 ......and tasted fab with a pot of Welsh Brew tea!
My evening was made complete by two fab additions.
An early-evening call from my Gowjus Girl......
......and an after-dinner Skype call from my Lovely Man! Neither of us had used Skype before. Due to the elderly nature of the technology in my house, it was a bit of a faff to get it up and running, but we got there in the end! It was so lovely to see his face after almost a week-and-a-half of not seeing each other, due to the local lockdown restrictions.
I need to persuade my Gowjus Girl to give Skype a go, because I miss her lovely face too!
Off to bed now for some tea and chapters. I've almost finished "Flowers in the Attic", and have the next book lined up!
I'd love to see your feedback!
please click here if you would like to comment on this blog entry via my Facebook page.

Monday 5th October 2020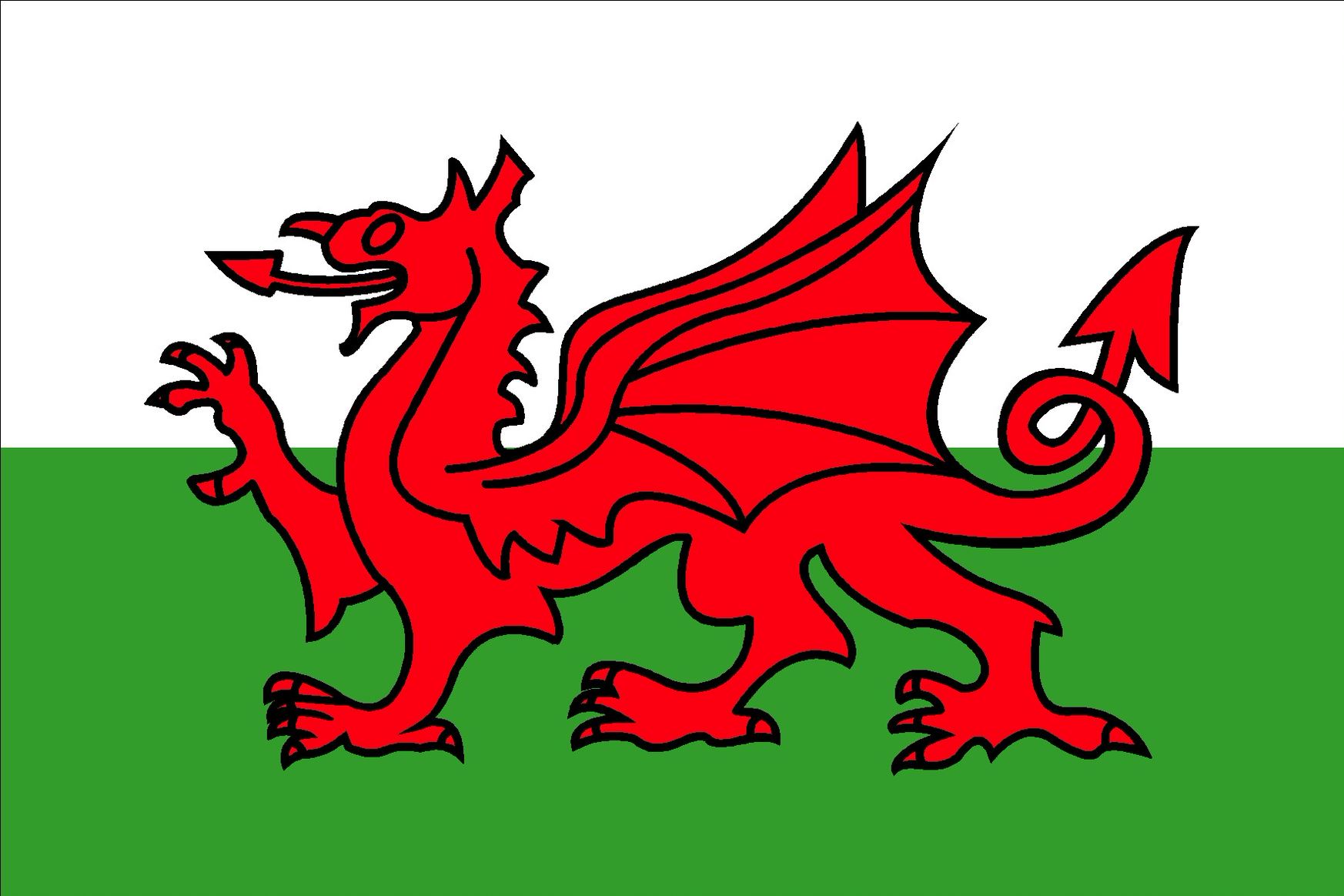 Picture of the day
The Welsh flag for my lovely friend Lesley, who passed away yesterday.
There are a group of us, who all 'met' on a web forum called "Wales Index" some years ago (around 20 years for me, longer for most). The Wales Index closed down quite a few years ago, and one of the members rallied us all together on Facebook and created a group so that we could all keep in touch. A lovely thing to do.
Of course, as happens with such online groups, over the years, some of us have formed friendships with others in the group, and some have met in person. Since we are scattered all over the world, it's not possible for everyone, but those of us who have had the opportunity to do this, have done so.
I've met Lesley on several occasions - on group get-togethers, and visits to each other's houses. The last time I saw her, was around a year ago, when she was visiting Craig-y-Nos Country Park, with her granddaughter, Charlotte. I happened to be there at my Lovely Man's studio, and it was so nice to see Lesley and give her a cwtch.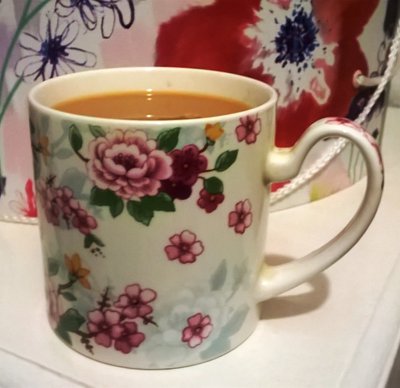 Lesley has been ill for some time, with cancer. She fought her illness bravely, with dignity, and with her very lovely sense of humour.
So tonight I raise my cup of tea (it'll be a glass of wine at the weekend Lesley), to a dear friend, without whom this world is already less interesting, less colourful, and less fun.
Nos da Lovely Lady....cysgwch yn dawel. xxx

Sunday 4th October 2020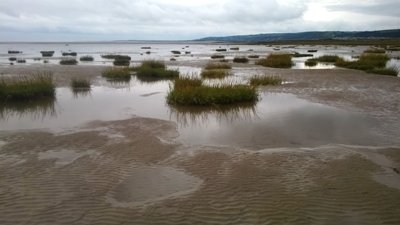 Picture of the day
As this was 'Self-care Sunday' I decided that a walk on the beach today would be really beneficial - even if the rain kept up!
The beach is one of my happy places.....but more about that in a bit.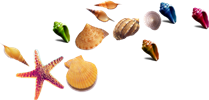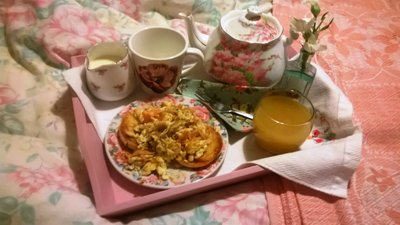 First of all though, there was breakfast to be had, and breakfast in bed was a must! It consisted of smoked salmon and scrambled egg on a toasted muffin, with pineapple juice and Welsh Brew tea, all served on a lovely pink tray!
I spotted the tray in Dunelm (one of my favourite shops) a couple of weeks ago, and thought that it would make the perfect tray for breakfast-in-bed kind of days. Such a pretty colour too!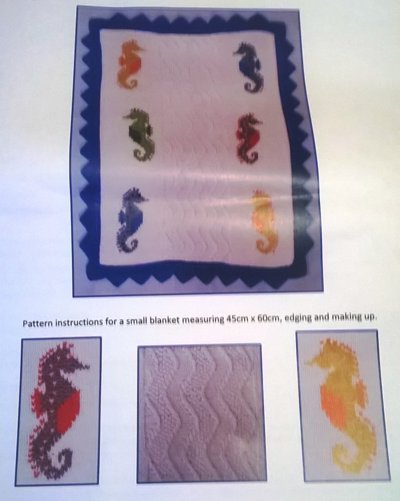 I haven't done any knitting for a while, so this morning I had a look through my WIPs (Works In Progress) bag to see what was in there. I came across a cushion which I started a couple of years ago, intending it to be for my bathroom.
It's a pattern I bought at Wonderwool Wales by a company called Gwennol Designs. It's actually a baby blanket pattern, but I'm adapting it as a cushion for a lovely Lloyd Loom chair which I have in the bathroom.
Although I did start it a while ago, on looking at it, I wasn't happy. I didn't feel that the main yarn was the right thickness and I wasn't happy with the quality of my intarsia (picture) knitting. So I frogged it (took it apart) and am starting again.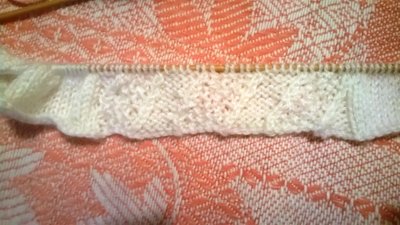 I've done the first ten rows, which takes me up to where I need to put the first sea horse in. I love sea horses - they are one of my favourite creatures - and I've wanted to do something sea horse related for my bathroom for a while.
In the picture you can just about see the waves/moss-stitch pattern starting to take shape on the centre panel.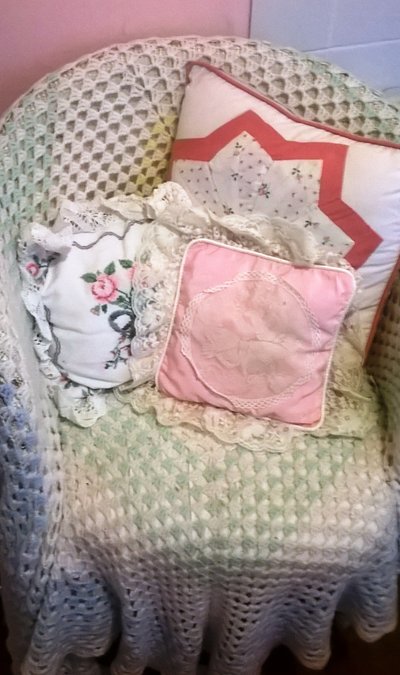 The chair I'll be putting it on is this one. The chair itself is in need of upcycling, which is why, at the moment, it's covered entirely with a throw (actually an old baby blanket of Lydia's), and three cushions which I made probably about thirty years ago! I do still really like them, but I just want to have a change for the chair, and use those cushions somewhere else in the house.
So I will strip the chair back and repaint it, and cover the seat pad with some pretty fabric. Then I will put a throw and cushions back on - not to cover it completely as it is now, but to partly drape on it, to show off the lovely chair itself.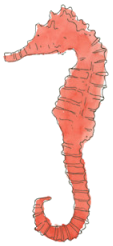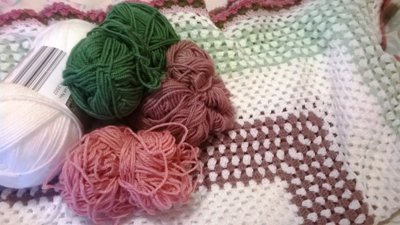 I have this throw ready, which I crocheted a while ago, and I'm using yarns from my stash for the sea horse cushion in colours which I think complement the new throw really well.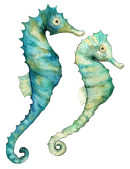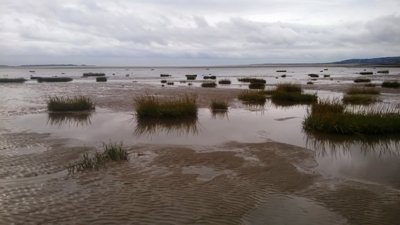 Anyway, back to my beach walk.
Originally, I wasn't going to go out today at all. The intention was to meal-plan for the week ahead, and then do my big shop tomorrow.
However, I really fancied some fresh sea air, and I also needed to go and pick up some cat food, or my fur babies would starve this evening and tomorrow morning!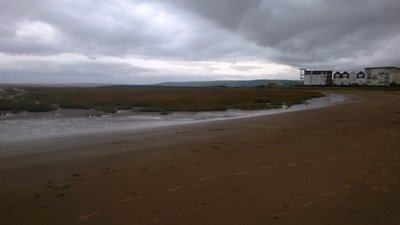 So, off I went into the rain and called to Morrisons. I'm so glad I did, as the food my kitties eat is on offer!
Whilst in Morrisons I'd been umming and aahing about whether I would actually go to the beach, but when I came out, the rain had stopped and the sun was trying - really trying - to come out.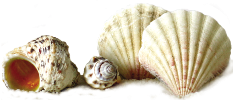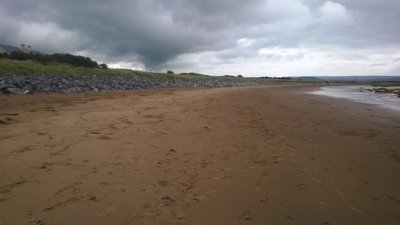 So I did something I very rarely do these days - popped to Starbucks to the drive-through, and grabbed a caramel latté made with almond milk.
Then off I went to the beach - not the regular beach in Llanelli, but the stretch I prefer, further up the coast near Machynys.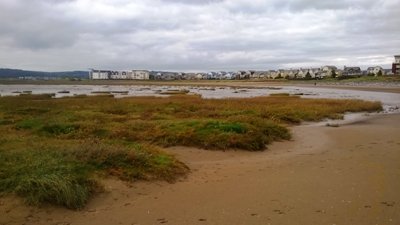 The tide was right out, which was a bit of a shame, because I would love to have both seen and heard the ocean, but it was still lovely. When the tide is out, it leaves lots of little watery places, and banks of tufty greenery, which look so pretty.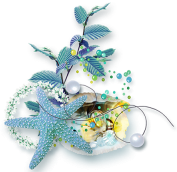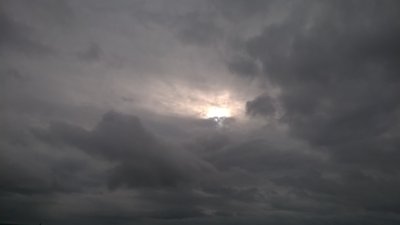 The sky was very moody today, with the sun not quite managing to make it into full view, but just hiding behind the clouds. I think the clouds were threatening lots more heavy rain, so I didn't walk for too long - just enough to breathe in the lovely fresh air and allow the ocean atmosphere to fill me with a sense of peace and wellbeing. Oh, and take some photographs of course! Plus give thanks that this beauty is right on my doorstep.....so valuable during a lockdown.
Off for some food now, and get some clothes in the dryer if I want anything to wear to work tomorrow! Then for the rest of the evening, as well as meal-planning, I'll be doing a bit more to the lounge curtains.
After that, the rest of my Self-care Sunday plan is cwtching kitties, lots of tea, catching up on some rubbish T.V., and a hot, bubbly, candlelit bath before bed! That should set me up nicely for Monday and beyond.
I wish whoever is reading this a very happy week ahead.
I'd love to see your feedback!
please click here to comment on this blog entry via my Facebook page. Have you had a Self-care Sunday? If so, what have you done to take care of yourself?

Saturday 3rd October 2020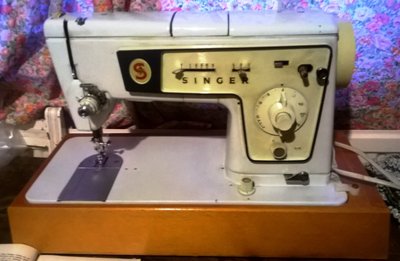 Picture of the day
Pearl's a Singer!
Pearl is the latest addition to my craft room. She was gifted to me a few weeks ago by a fellow Freegler - the same lady who gifted me the lovely table I have in my kitchen, and which I will get around to upcycling one day.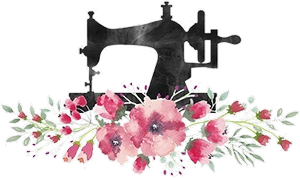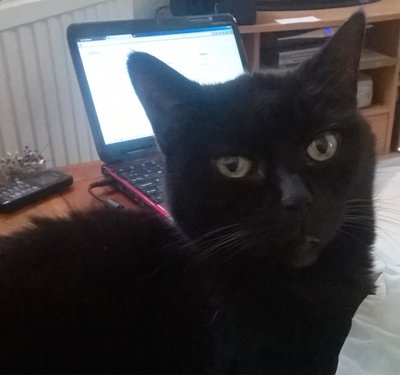 This is Nala.....she's missing Bob and Ollie (as am I).
Nala decided that in the absence of Bob's comfy lap, she would make do with mine, and gaze lovingly at me whilst I finished unpicking the curtains I am upcycling. I did try to explain that it's very tricky to conduct needlework whilst there is a cat on one's lap, but she was having none of it, so I unpicked around her!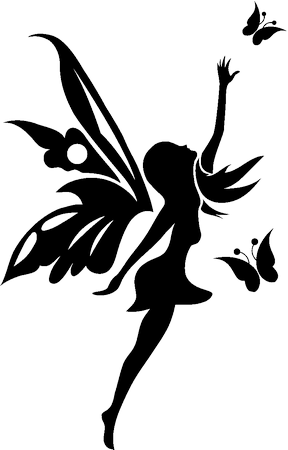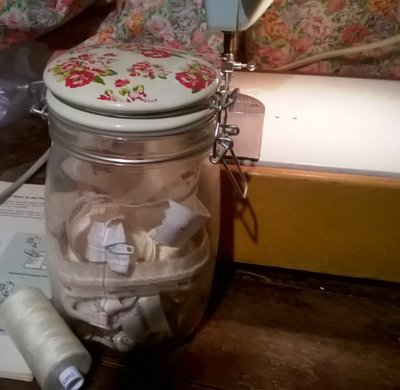 After unpicking, I cut out the new organza panels. These are needed, because Nala likes to sit on the windowsill, and over the last couple of years, since I made the originals, she has repeatedly tried to grab the curtains, and made lots of little scag marks in the centre of them.
So, I am replacing the organza, and instead of it covering the whole window, it will be in two parts and brought back with the lace overlay, into tie backs. This means that it will be less tempting for Nala to claw at them. Also, because I now have a garden worthy of looking at, the empty window space between the two parts of the curtains will give me a lovely view to the garden, and the antics of the birds which visit.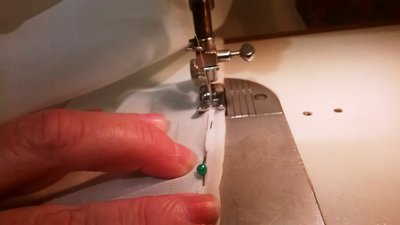 This afternoon was a good opportunity to release Pearl from her case and see what she can do.
Pearl is quite an old machine, and I wasn't sure what to expect really, since her previous owner had said that she struggled to get her to work properly. However, I found no such problem. She stitches beautifully. I had to make a small adjustment to the bobbin tension, but apart from that she's fab!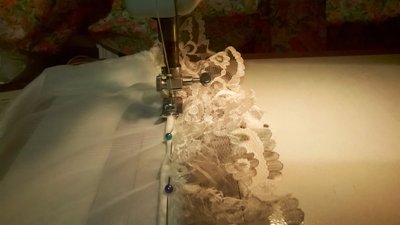 I found some lovely ruffled lace edging in my stash to stitch along the centre edges of the organza - the part that will be separated when they're pulled back into the tie-backs. I'm probably not explaining it very well, but all will be clear when I post pictures of the finished curtains.
I absolutely love lace. The lace which will be on top of the organza was gifted to me by my sister a few years ago. It used to hang at her kitchen windows and I always loved it, so I was delighted when she gave it to me.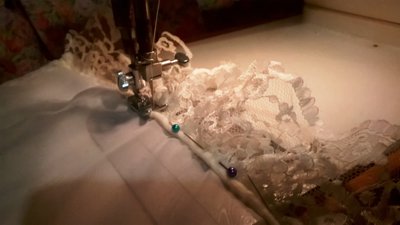 I'll then be stitching the lovely braid I bought from Dunelm along the top edge of the ruffled lace, to finish it off.
My home style is romantic, feminine and vintage, with a bit of country style. These curtains should look very pretty once they're done and fit in well with the rest of the room.
Well, I'm all stitched out for one day, and off for some tea & chapters before bed. More tomorrow! Oh, and I'm very sorry if "Pearl's a Singer" by Elkie Brookes is now your earworm!
I'd love to see your feedback!
please click here to comment on this blog entry via my Facebook page.

Friday 2nd October 2020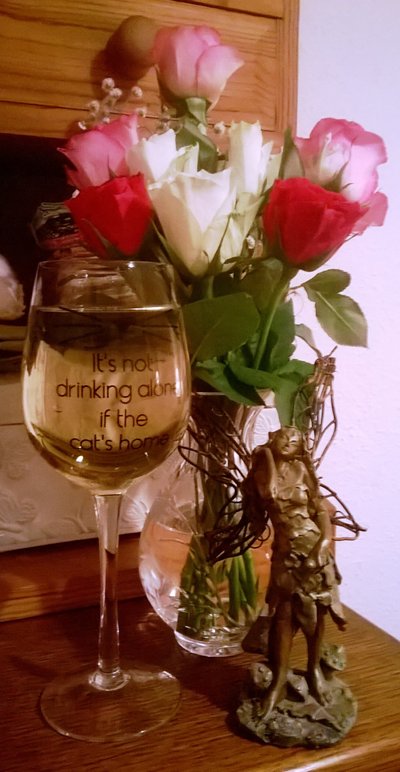 Picture of the day......F is for Friday
Fairies, flowers, and FNW. "What is FNW?" I hear you say. FNW is Friday Night Wine!
I actually can't remember exactly when that Tina-ism came about. A "Tina-ism" is a title which a friend of mine came up with some years ago, to, um...label (for want of a better word) something which I say, which is kind of unique to me. One of my favourite things to do is play around with words, and that way lots of "Tina-isms" are born!
FNW originated in my teaching days, when I would get to Friday, and be very happy that I'd managed to instil some education into tiddly peeps, but also had become very tired in the process. I would therefore go home and relax for the evening, with YouTube videos and a bottle of wine - Friday Night Wine - FNW. So there you go, now you know!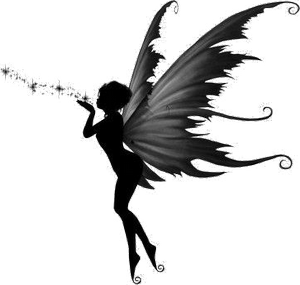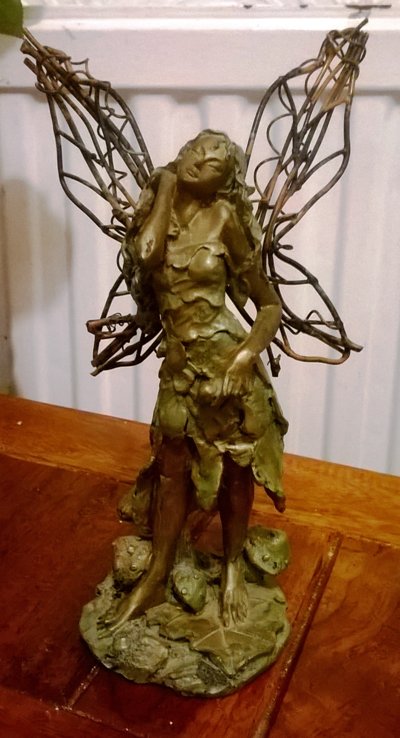 The flowers in the picture were a gift.......from me, to me!
I absolutely love flowers. I love to give them, and I love to receive them, and I always have fresh flowers in the house. I never spend a fortune on them - you can get a lot of lovely flowers for a small amount of money - and they do so much to cheer the house up. I've put these beautiful roses into one of my favourite vases, and they are on a bedside cabinet, so that I can see them when I wake up.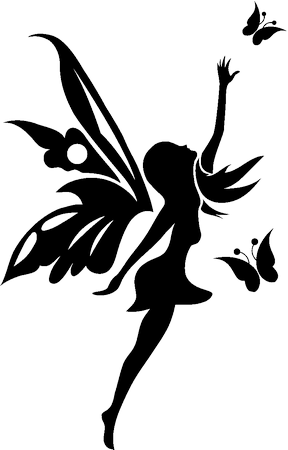 The fairy in the picture is my beautiful Cornish fairy.
I've had her since about 2005, when we went down to Cornwall for a holiday, and she was bought for me from one of the many, many lovely gift shops which Cornwall has to offer. I fell in love with her as soon as I saw her on the shelf, and just had to have her!
My lovely fairy as yet has no name. I've never been able to find just the right name for her, but I'd love to. Do you have any ideas? Something Cornish would be nice! I think she was bought in a gift shop in Porthleven.
Cornish Fairy usually lives on a shelf in my bathroom, alongside some sea shells, a candle and a plant in a pretty pot. The whole shelf is one of my favourite little areas of my house.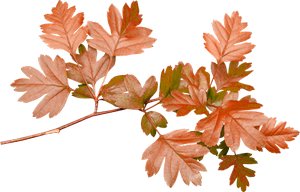 This has been an interesting week, with lots of emotions. Today I had a negative result from a couple of tests regarding my health, which made me relieved and very happy. The announcement on the news that people living on their own in lockdown areas can now visit one other household indoors seemed like great news - and it is for some, of course - but for me not so, because my Lovely Man lives in a different county to me, and so we're still not allowed to see each other. This obviously has made me feel sad and disappointed.
Ah well, never mind - it is only temporary. Weekend is here (always something to be thankful for) and I have lots planned, which of course I will blog about!
I wish whoever is reading this a very happy weekend, and if you too are someone who is separated from your loved one/s, then I send positive thoughts and prayers that it will be short lived.
I'd love to see your feedback!
please click here to comment on this blog entry via my Facebook page....especially if youhave a name suggestion for my beautiful Cornish fairy!

Thursday 1st October 2020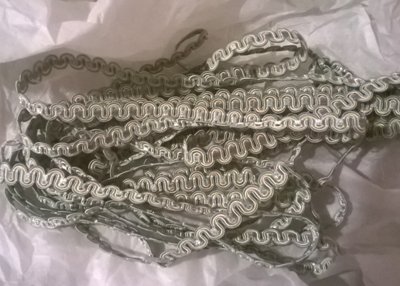 Picture of the day
I popped into Dunelm on the way home from work, and bought this lovely braid to use on my lounge organza and lace curtains. Watch this space!
I have some fiddling with a sewing machine to do this evening too, but the story of that is for another blog day, so again - watch this space!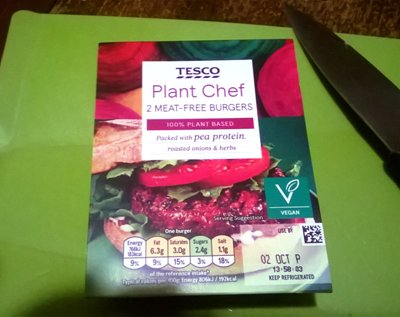 Today was a bit of a crappy day, from a health point of view (physically, mentally, and emotionally), and I really wanted to take one of two options this evening......
1 - to forget the healthy eating plan and call off at the chippy for fish & chips, then escape to the beach to eat them....
2 - to just go home and collapse into bed.
Fortunately, I avoided both options. Option 1 was ruled out due to heavy rain, and option 2 was avoided by receiving two very lovely 'phone calls - one from my Gowjus Girl and the other from my Lovely Man - when I got home.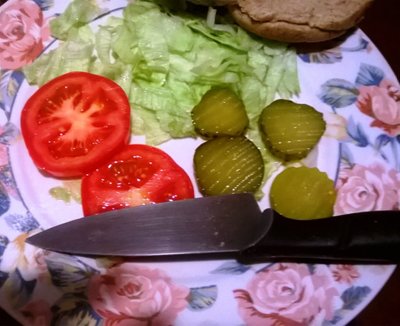 So, the originally-planned vegan burgers went ahead! I thought I'd give the Tesco Plant Chef burgers a go...served in wholemeal rolls (I don't buy many white bread products any more), with some lovely fresh lettuce and tomato, and yummy gherkins (one of the few pickles I like).
I grilled the burgers for the healthy option, and toasted the insides of the rolls.
I also used some Asda Free From 'Mozzarella', and fried half an onion and a couple of chestnut mushrooms.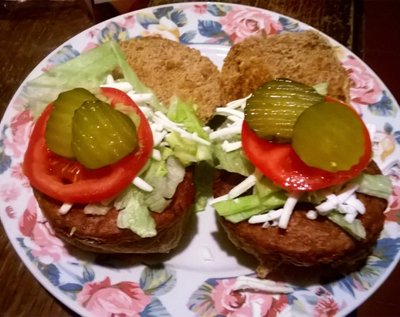 Yes, I know frying isn't as healthy, but I used rapeseed oil, which is a healthier oil option, and in any case - grilled onions? Nah, I don't think so!
It was a really nice meal. However, I must be honest and say that I don't think I'd buy the Tesco Plant Chef burgers again. They were a lovely texture, and grilled well, but there wasn't a huge amount of flavour in them. I'm glad I had the other savoury bits and pieces to make up the flavours.
In all honesty, it was their cheaper price which tempted me over other brands, together with the fact that I hadn't tried them before. I've had other Tesco Plant Chef products and enjoyed them, but sorry Tesco - your burgers are not the best! I'd rather pay a bit more for more flavour.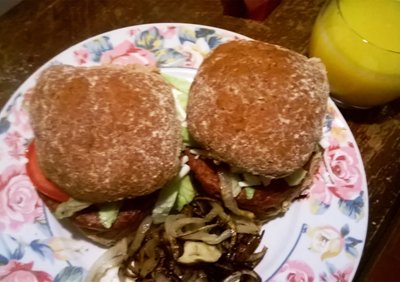 Of course, the best thing to do of all would be to make my own. I did make a couple of kinds of burgers during the summer lockdown and I have a feeling I have some 'left overs' in the freezer. Hmmm....I'll have to investigate that for next week's meal planning!
I'd love to see your feedback!
please click here to comment on this blog entry via my Facebook page.

Back to life......